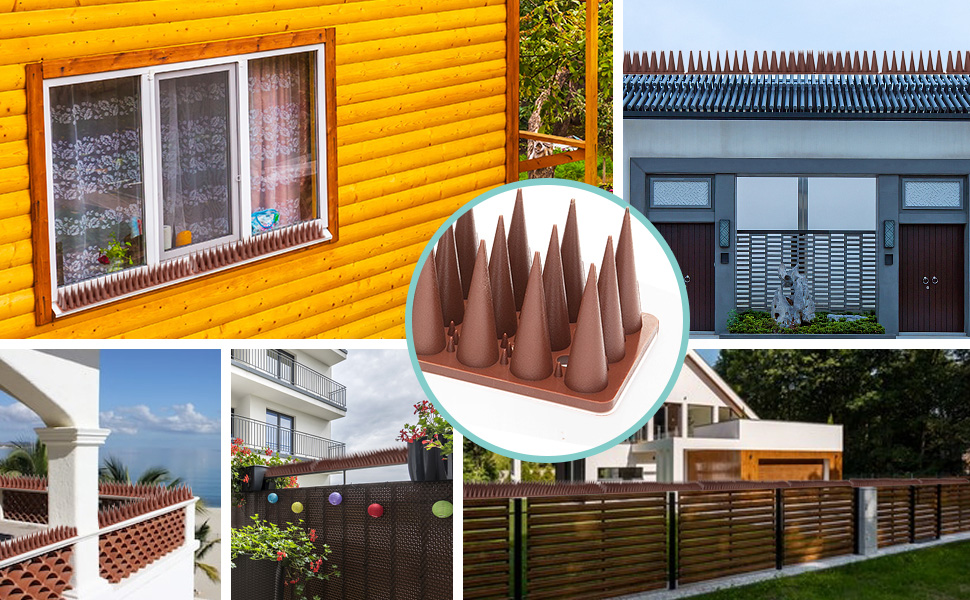 Our advantage:
Total Length: 19.7 ft, 10 pack in box, 1 pack include 3 small parts, 1 small part about 4 inch.

Lengthened Spikes: The long spikes length is about 3.6 inch, more effective defense against intruders.

Upgraded Version: Our bird spikes add some small spikes between the long spikes, avoid birds staying in the gaps between long spikes.

High Quality Materials: Made of high-quality acrylic plastic, durable and won't rust as easily as metal, and won't deform in strong sunlight.
BIRD DETERRENT

There are no more garbage left by birds on your fence, no noise from birds.

RACCOON DETERRENT

No animals from trespassing your yard, no more animal walks on your roof.

INTRUDER DETERRENT

Prevent human intruders protect your property and life safety.