I keep staring at the heart and wonder when it will stop beating!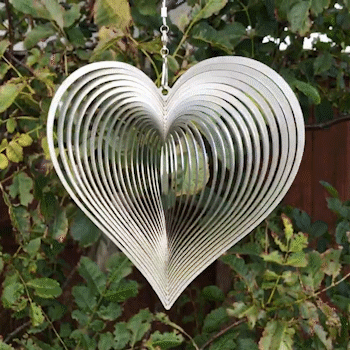 Spinner Heart can help calm and relax the mind, reduce anxiety and allow to better focus your mental attention.
Hang it in your bedroom window, living room window, garden, outdoor decor, wherever you like to make your life more beautiful.
The spinning heart gives the appearance it is beating. The visual effect of the gazing heart floating on air.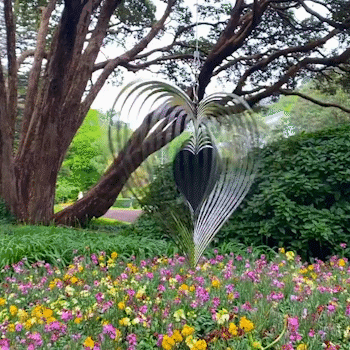 Our wind spinners will dance in a gentle breeze or a strong gust, creating reflections of light and colours. Hang it from a tree, patio or veranda to add a piece of decor that's a talking point for your home; allow yourself to be hypnotised by its beauty. This heart wind spinner is a perfect addition to any garden or home.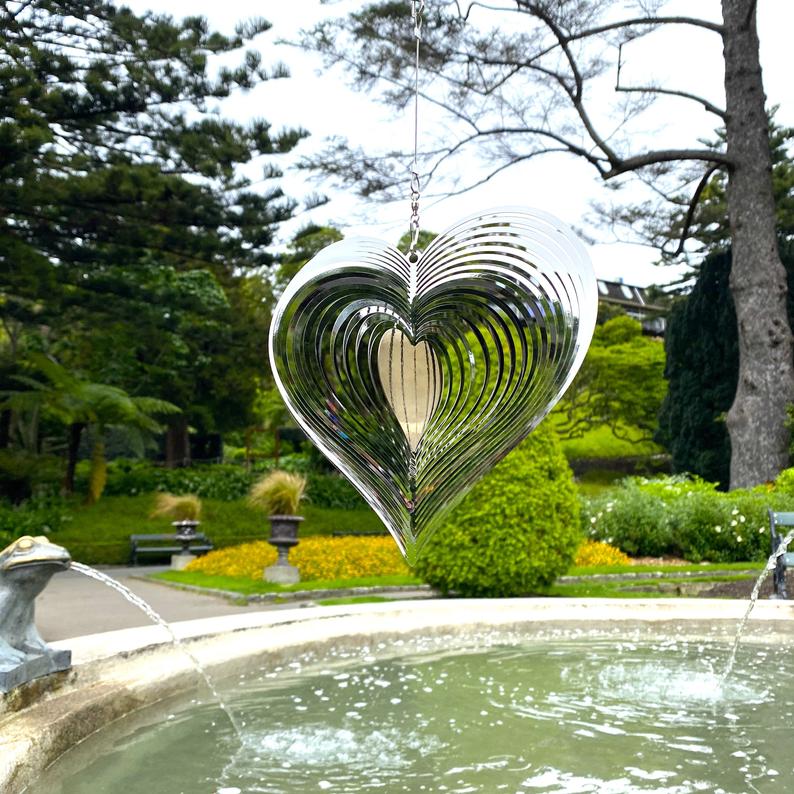 • No Rust
Our wind spinners can be used indoors and outdoors. They are laser cut from marine-grade stainless steel. You can even place your wind spinner into your dishwasher if you would like to give it a polish and hang back outside.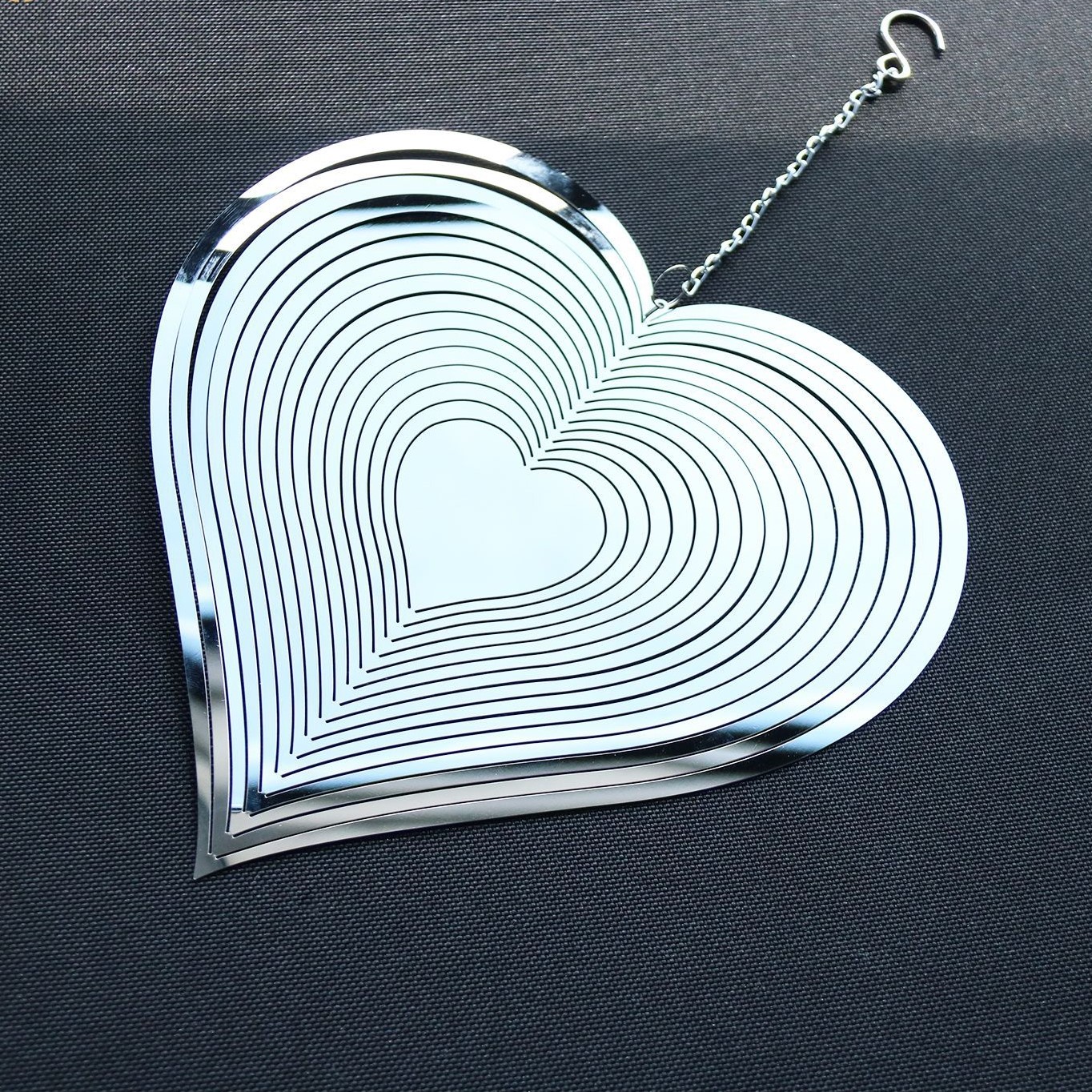 • Easy to Setup
Our wind spinners arrive at your doorstep flat for easy shipping. 
• Easy to Hang
All our wind spinners come with a swivel, hook and stainless steel wire rope. Simply find a place to place hang your wind spinner or make one by using a nail or screw.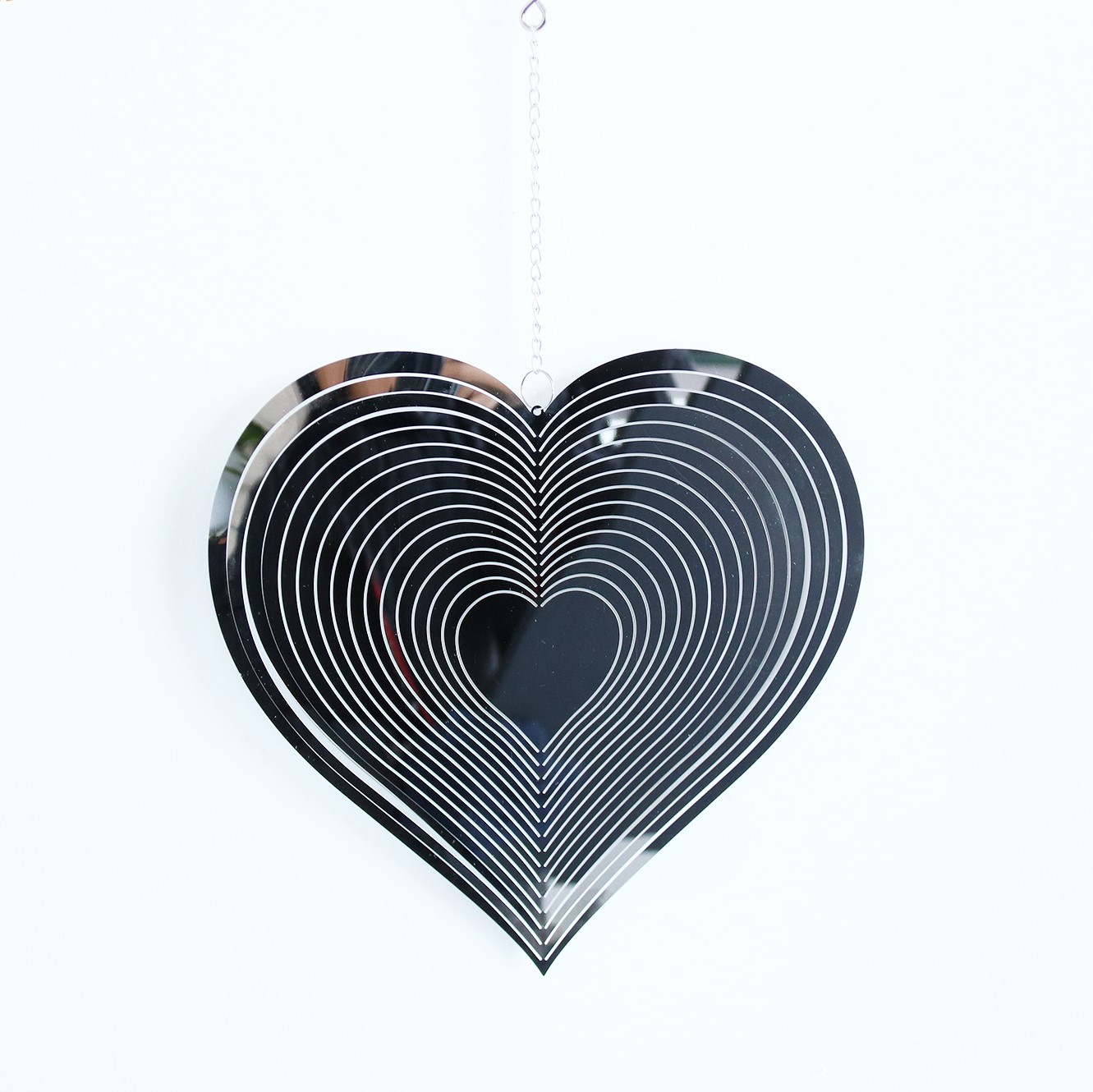 • Perfect Size
This wind spinner is 20cm in size which makes it easy to set up and will not take up too much space on your veranda or patio.
• Perfect Gift
Surprise your mum, wife or grandma with one of our wind spinners to add a touch of beauty to their home or garden. Observe as people get hypnotised by its movement.
SPECIFICATIONS
Wind chimes material:Marine grade stainless steel, swivel, hook, stainless steel wire rope
Item Dimensions: 8 x 8 x 1 inches
PACKAGE INCLUDES
1 x Beating Heart Wind Spinner