Attract prawns, squid and fish to your favourite spot with these super bright led fishing lights.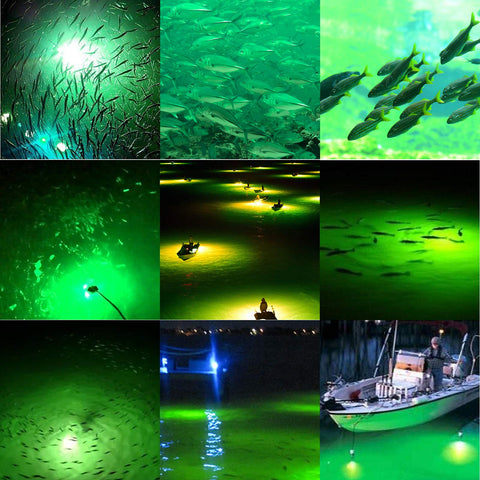 [Super Bright] This submersible fishing light has 180 LEDs, 13W, 1300 lumens brightness. LEDs arrayed in a 5-sided design to provide a full 360° of light output.
[Multi-Used] With a special ability to attract various kinds of fish, this crappie fishing lights make your fishing journey less stressful. This fishing bait performs equally well in small fishing nets, sea fishing, cage fishing, and light cover net.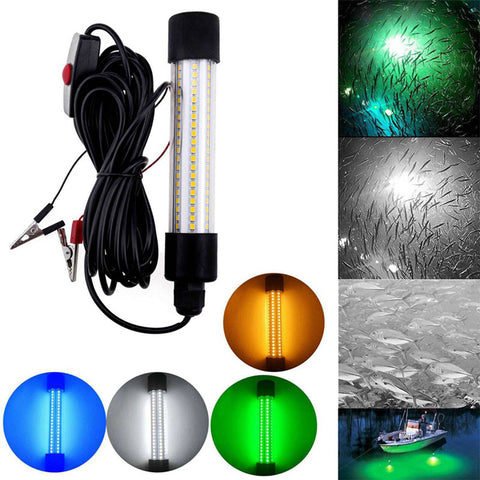 [High Quality] Our fishing light attractants are made of high quality Led and aluminum alloy frame, filled with clear silicon, never leak, up to 50,000 hours of continuous use.
[Easy to Use] Our underwater fishing light comes with battery clip, easy to connect to power. Performs equally well in fresh water and saltwater.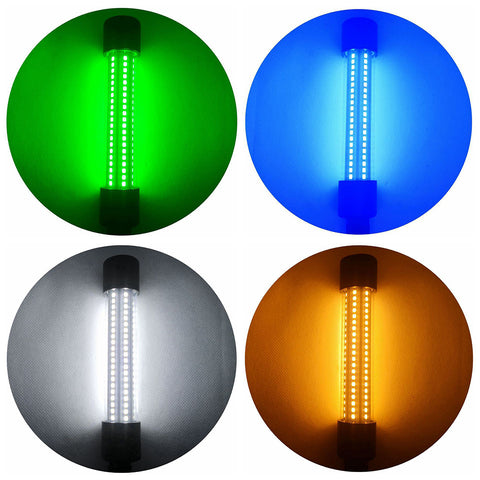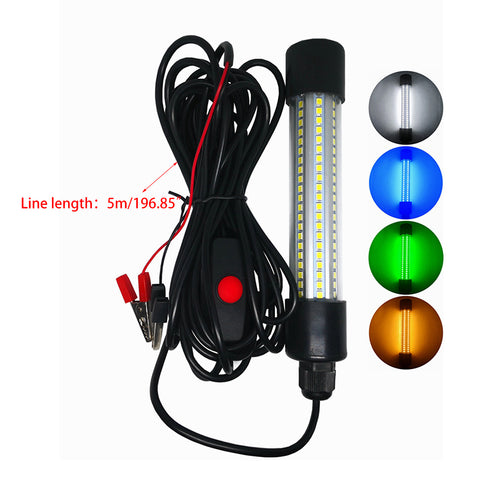 Squid self-illuminated green light and are more attracted to the green leds, where krill and phytoplankton are more attracted by blue LEDs. The white LEDs are a good general purpose fishing light