If you have an alarm clock at your bedside that makes loud and ear penetrating beeps and that's all it does, then it's time to make a change!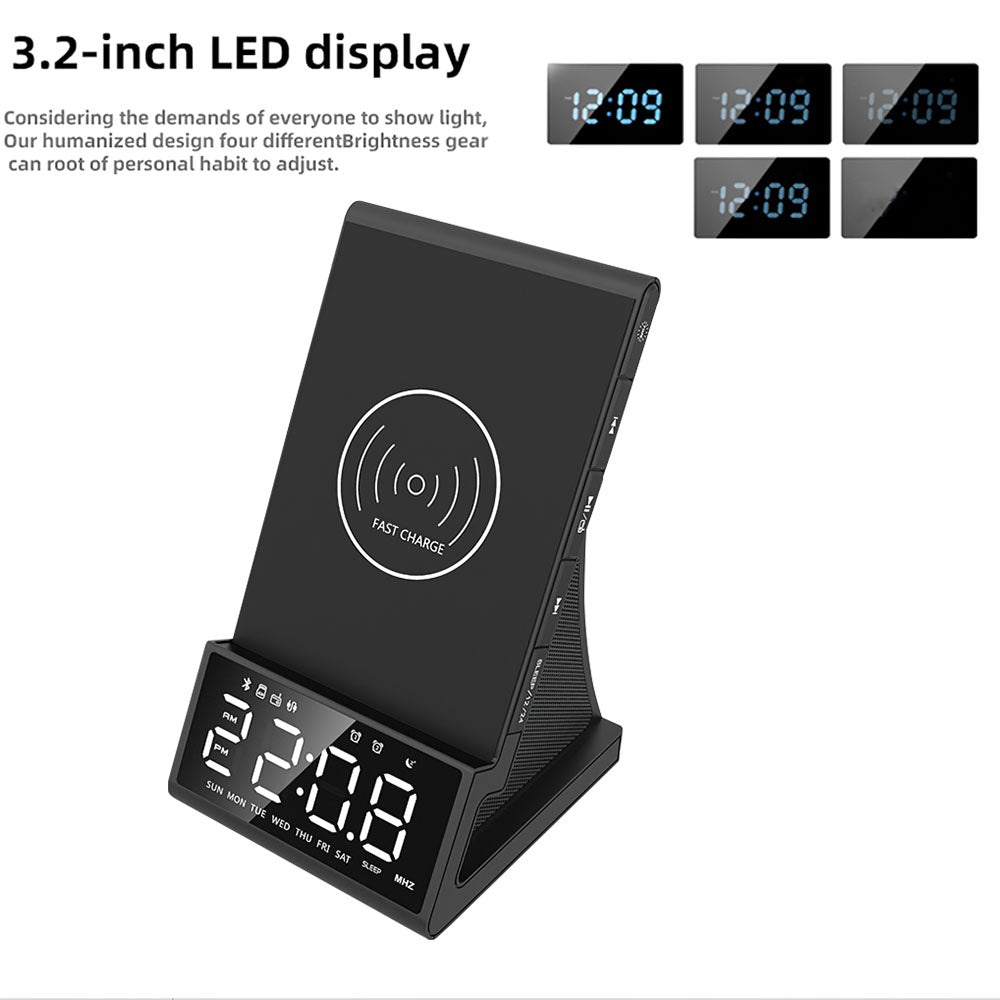 The 3 in 1 Wireless Phone Fast Charger with Bluetooth Speaker and Digital Alarm Clock is the best device you can buy to making getting up in the mornings so much easier. Charge your phone over night, play music and podcasts on the speaker and set an alarm all on the one device. The clear display also shows time, the day of the week and other functions. Throw out your old alarm clock and get this one that does more!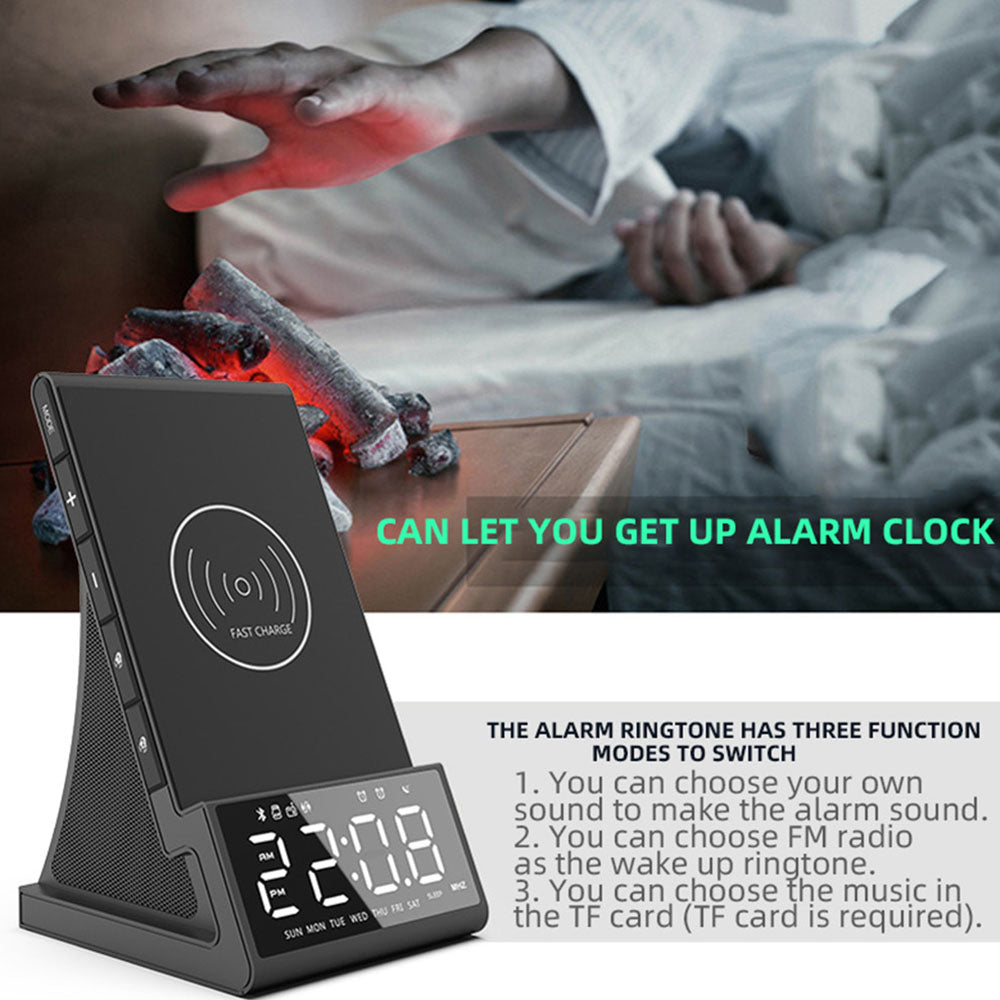 Features:
Fast Charge Your Phone: … and without a cord! Charge your phone while you sleep by simply placing it on the Fast Charge spot. You can place your phone horizontally or vertically.
Music Entertainment System: Enjoy the radio or Bluetooth connectivity to turn your alarm clock into a sound system. The aux plug in the back of the device also allows more connections.
Customizable Alarm Clock: Enjoy different sounds to wake up each morning. You create and select how you want to wake up with this device. No more loud screeching beeps!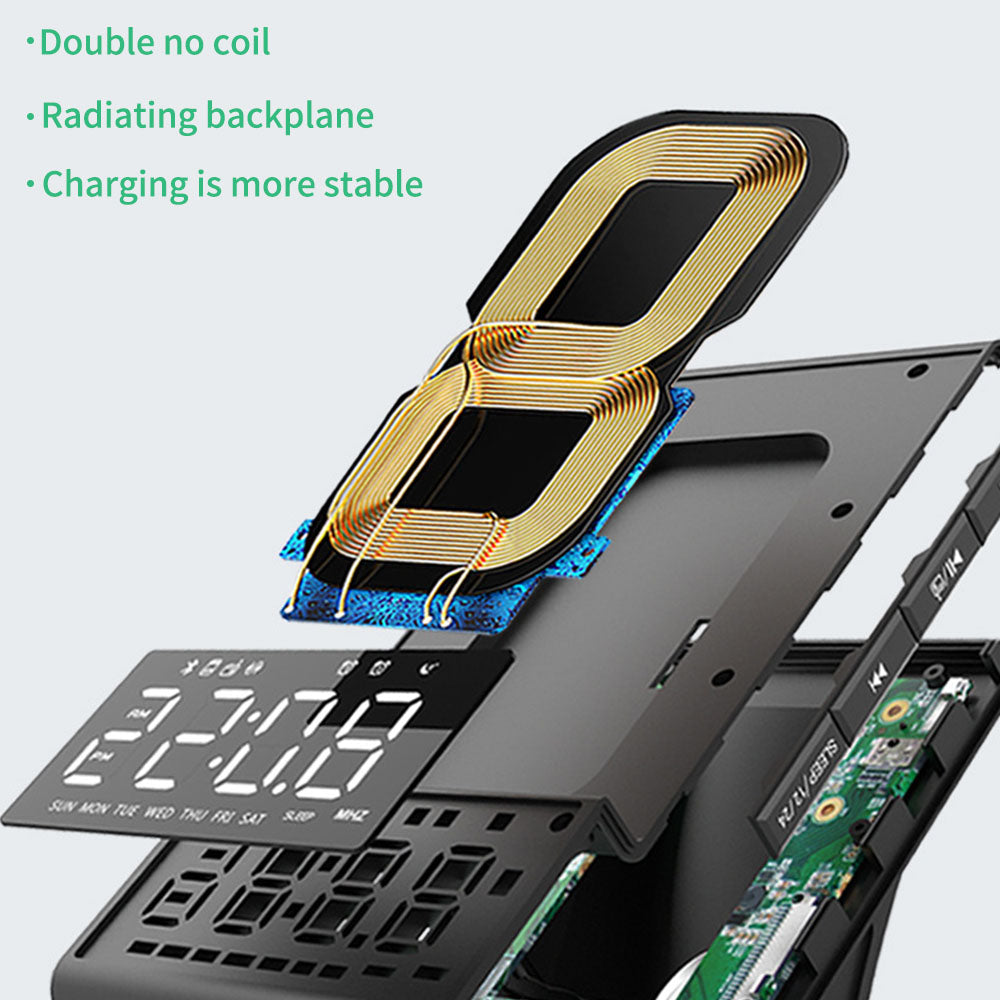 Benefits:
Multifunction: You can use this device for a number of music operations. Radio, Bluetooth connectivity and aux cords can all be used on this device.
Cordless Charging: Ditch unsafe and messy cords and charge your phone safely and without wires.
5.0 Dimensionless Bluetooth Technology: Get up to 10 meters of effective Bluetooth connectivity. Move around your home with your phone and keep the music going.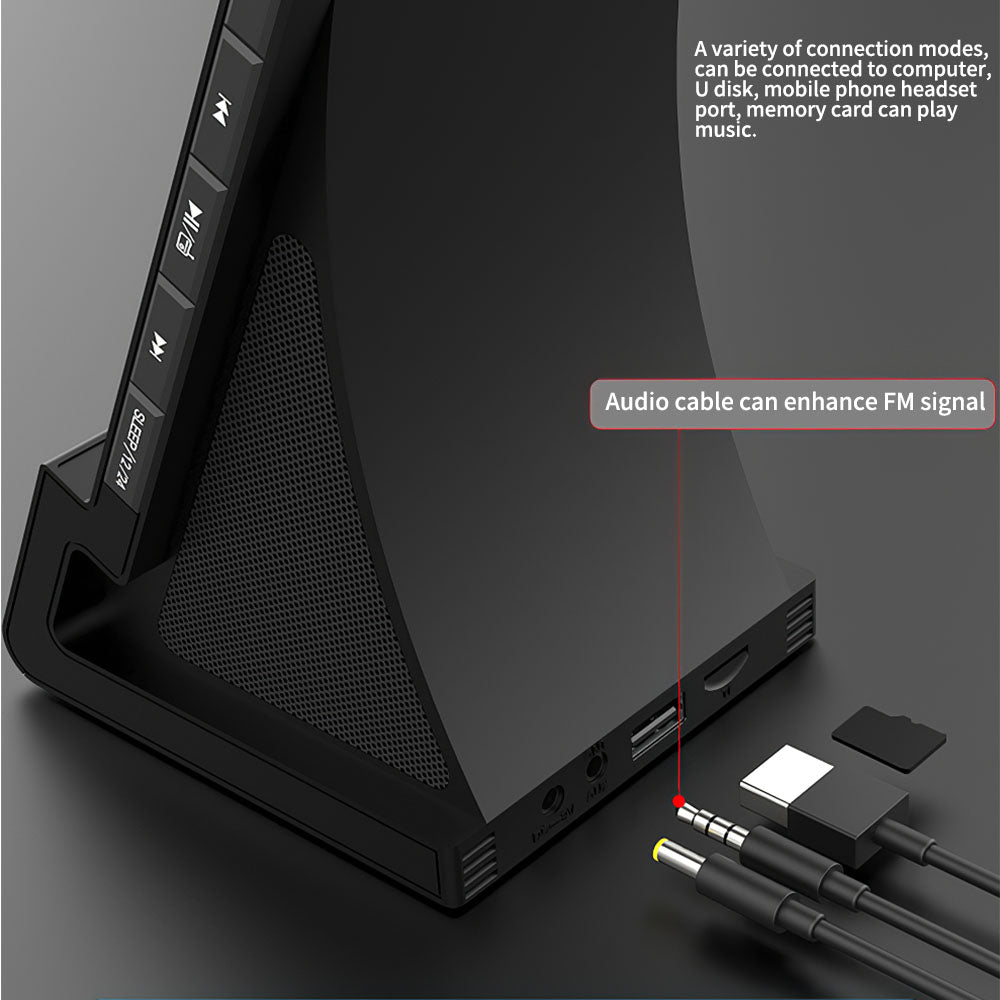 Specifications:
Connector Type: Micro USB
Compatibility: Apple & Android
Output Power: 15w
Certification: CE
Set Type: With USB Cable And Charger
Diameter: 91 mm
Weight: 280 g
Length: 110 mm
Width: 116 mm