3-Tier Cake Dessert Rack
Are you looking for an elegant piece of crockery to put fruits or desserts on? Search no more, because we have the best option for you: 3 tier dessert rack.
Description:
It is a white-colored removable plastic bracket that consists of 6 pieces. It has three trays and three support bars. It is a multi function three-layered tray that can be used as a fruit stand, as a dessert tray to be served to the guests, as a cupcakes tray or as a wedding party fruit candy tray. It can also be used as a decoration for your kitchen.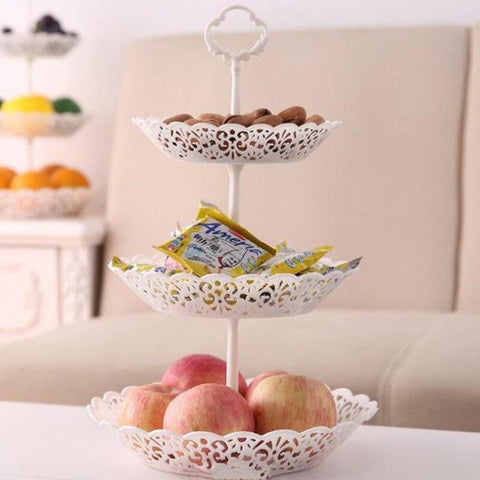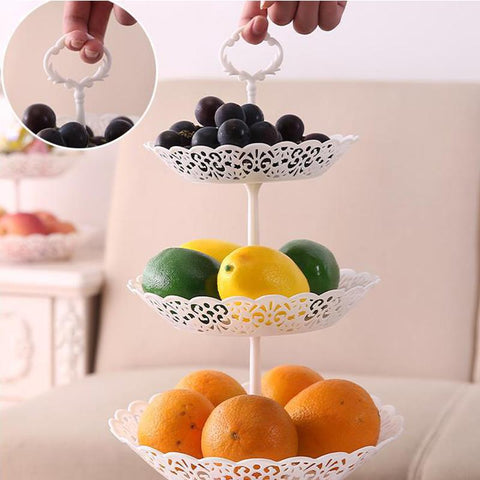 Features and Benefits:
Lightweight
Shatter-resistant
Made up of Food Grade plastic
Can be used as a decoration with artificial fruits or cupcakes
Easy to wash
The trays can be detached
Specifications:
Color: white
Size:

diameter of the ground layer: 25.5 cm;
diameter of the middle layer: 21.5 cm;
diameter of the top layer: 18.5 cm.

Item height: 40 cm.
Material: food-grade plastic (pp plastic)