FEELING LAZY HOLDING YOUR PHONE/TABLET FOR A LONG TIME? NOW YOU CAN WATCH VIDEOS OR USE YOUR ELETRONIC GADGETS COMFORTABLY WITHOUT HOLDING IT!

This Flexible Mount Holder holds your phone wherever and whenever! It is highly flexible, detachable and can be rotated in 360 degrees--satisfying your need! You will be able to watch movies or talk to someone while you are doing household chores.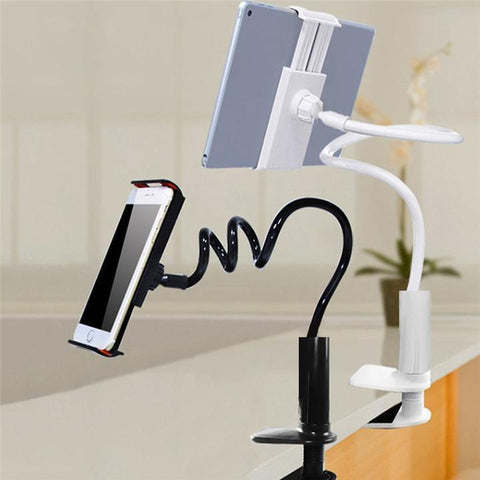 Making Life Easy and Convenient
There is no doubt that this design is great for use in bedrooms, recliners, sofas, desktops, kitchens, etc. The 360 Flexible Phone Mount Holder frees people's hands and provides a platform for your phone to work anywhere, anytime.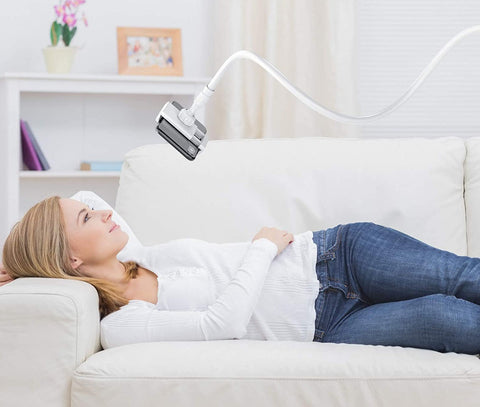 Wide Compatibility
Arm length is about 40 inches, phone clip width 3.9 inches, suitable for most smartphones and phone cases, compatible with iPhone 13/13 Pro/12 Pro Max/Mini, 11/11 Pro, Xs, XR, X, 8, 7, 6, Huawei, Samsung, LG, One Plus, Xiaomi, etc... Support most of the thick phone cases on the market, Otterbox cases, wallet cases, thick cases, battery cases, etc.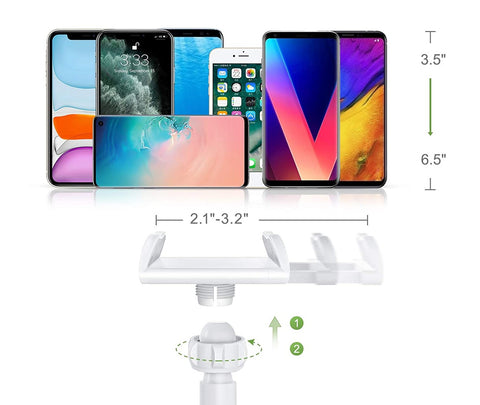 The Most Flexible & Sturdy Version
Rackets use aircraft-grade magnesium and aluminum alloy to make the long arms, making them very sturdy without losing flexibility. In addition, given the raw experience of similar products in the market, we wrapped the entire long neck with top-grade PU leather to make it softer to the touch.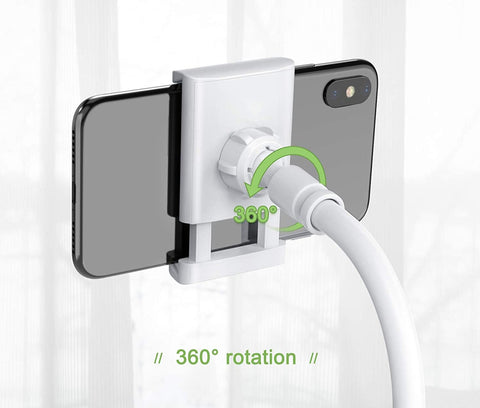 The Best Visual Angle
It can be bent in any shape, it will remain stable without springing back, and you can also adjust the phone screen to the best viewing angle by rotating the ball head 360°.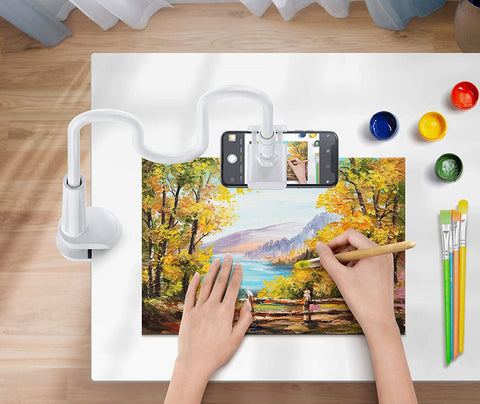 Phone & Furniture Friendly
For the market similar products easily damaged, easy to damage the furniture shortcomings. Comprehensive upgrade stand base, the base is made of high toughness TPE material; natural silicone gasket between the base, soft and no residual traces.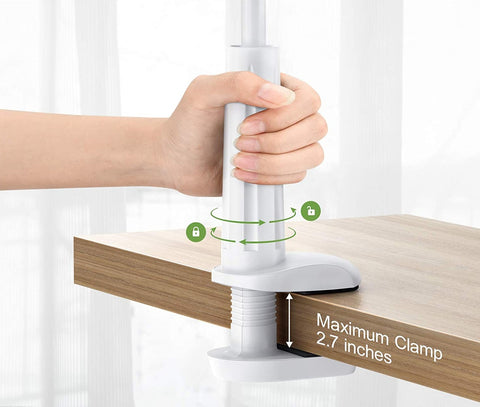 Specifications: 
Product length: 700mm
Craft: highlight, CNC process, flat electrode + sandblasting
Applied device: devices with 4-10.1 inches screen of phones and tablets
Support opening width: 120-180mm
Product style: minimalist and fashionable style
Base opening width: 0 ~ 75mm
Colors: white, black

Package includes:
1 x 360 Flexible Phone Mount Holder