360° Rotation Auto Face Tracking Camera Mount Holder = Face Tracking And Intelligent Shooting + Object Tracking,Intelligent Tracking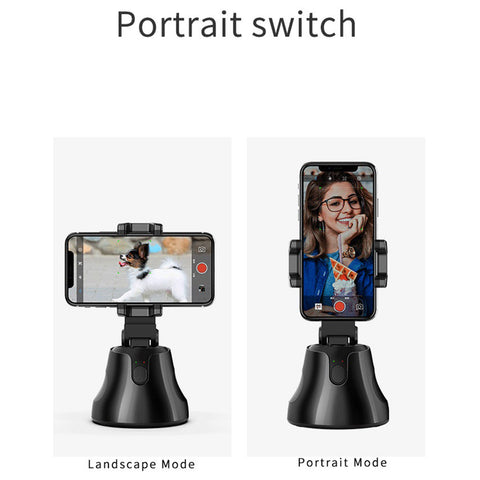 AUTO FACIAL TRACKING
360 auto face tracking shooting camera phone mount built in facial tracking,its like having your own personal automate camera man following you around.
Choose a pose and automatically take perfectly framed pictures every time.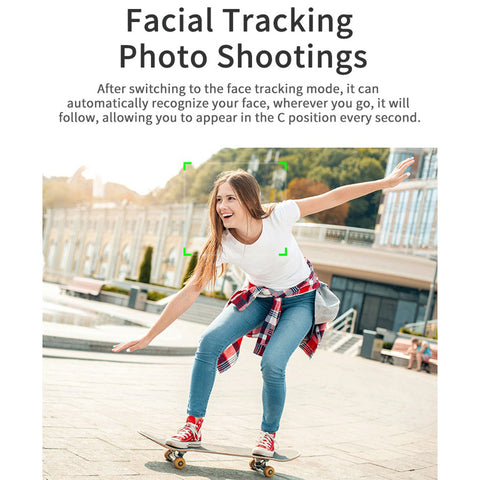 Still Motion Detection,Group Photos
Phone camera holder face tracking,360° degrees rotate around,Take selfie and not need to look for someone to take the picture or worry that someone will be missing on the photo.
The auto tracking shooting iphone camera mount great for Group Photos,Vlogging.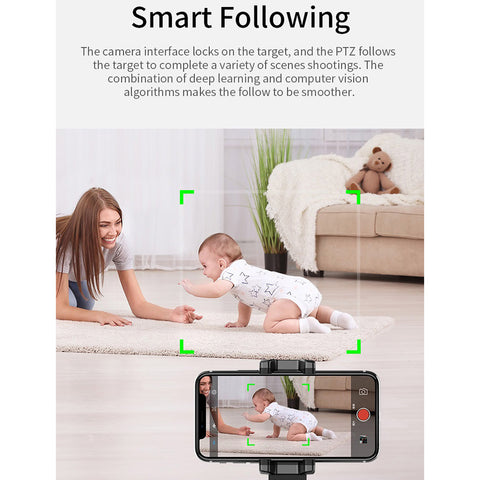 Live Broadcast Mode Perfectly
You also can do live streaming perfectly, it supports live streaming APPS as follows:Compatible with Facebook,Twitter,Youtube;Snapchat,Tiktok,etc.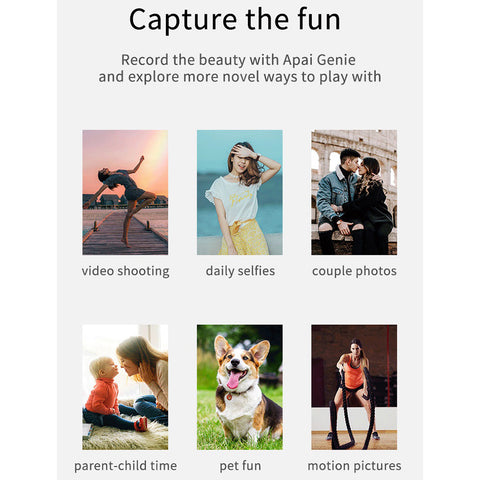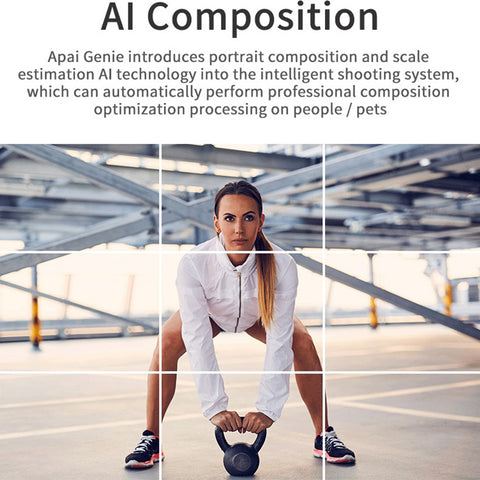 Pay attention to details:
It must open cellphone Bluetooth first and then open APP "Apai Genie",no need to manually pair Bluetooth,it will be automatically connected within 6 seconds.
Do not move the face/object too fast.
The current tracking area is a cyan square area.three AA size alkaline dry batteries.
Select "Live" mode,and click "Start Broadcast",choose and start a live APP,For example,if you open the Facebook APP, you can do live mode.
Under iOS12.0 only can camera mode,above iOS12.0 can live mode and camera mode;Android 8.1 or newer;Also need to update the app to the latest.