This clip-on fan with LED light can not only be used as a small personal fan but also be capable to serve as the desk lamp at night.
Clip-On Design: Except placed on the table, this fan comes with a 60mm clip space and can also be placed or clipped to a verity of desk, table or baby stroller for cooling in any situation.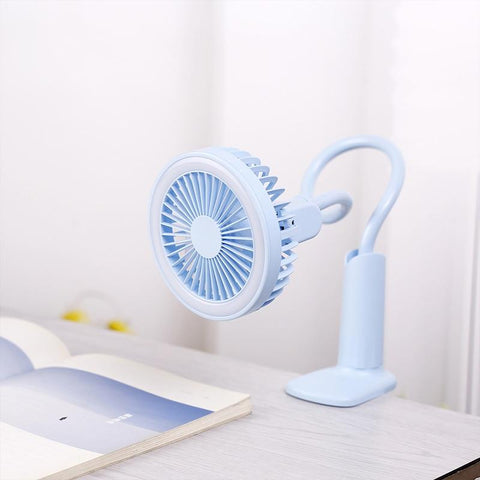 Long Flexible Neck: Its flexible and adjustable neck can be 360-degree bend up and down freely, allowing the breeze and light go to in any direction, bring you a cooling environment in any direction.
Speed And Light Adjustable: Two speed and two brightness adjustable. There are two buttons to control the wind and light, so you can choose two different kinds of natural wind and brightness by pressing the fan and light button.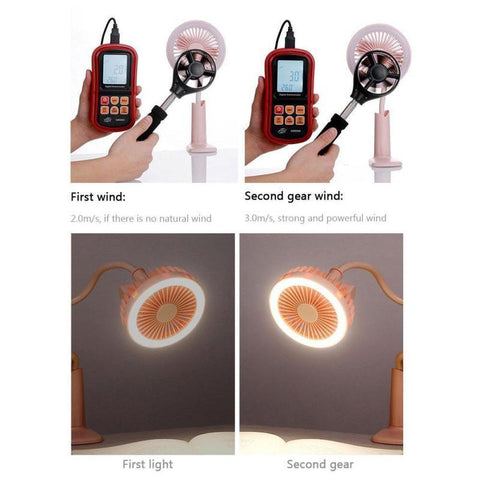 Rechargeable: The portable clip-on desk fan is a USB rechargeable model, the USB cable can be connected with power bank, computer, power adapter, and other USB devices, etc. It also comes with a 1500mAh lithium battery, thus don't worry about power failure.
Suitable for indoor and outdoor use in day or night, perfect for baby stroller, office, bedroom, desk bedside reading, dorm, study, etc.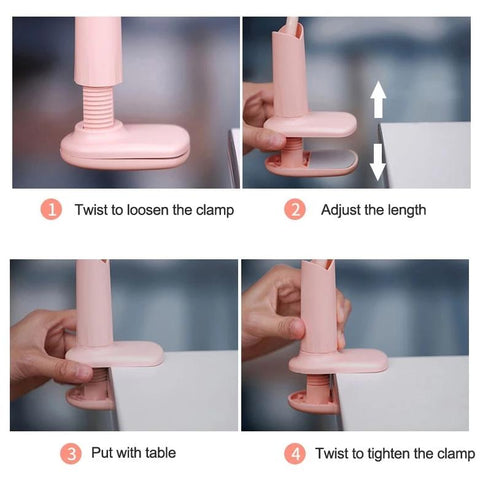 Voltage: DC5V
Power: 2.5W
Battery Capacity: 1500mAh
Recharge Time: 2.5h
Size: 206*123*528mm
Weight: 340g