360 Surround Three-Sided Toothbrush
Want a gentle toothbrush that effectively & thoroughly cleans? The 360 Surround Three-Sided Toothbrush is the best solution for every plaque, tartar, and tooth decay problem.
The 360 Surround Three-Sided Toothbrush offers the ultimate solution in removing plaque, tartar, destroying gingivitis, and tooth decay. Effortlessly and time-saving, makes every scrubbing fun and easy!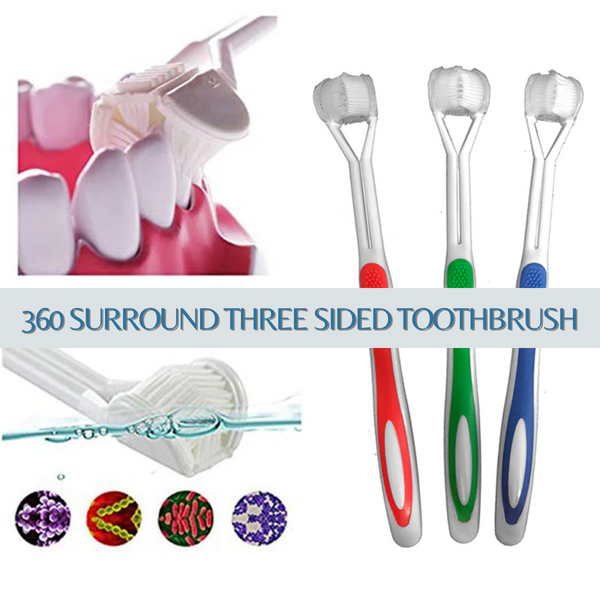 Makes brushing way easier
Covers hard to reach places
Faster with less struggle
Better brushing experience
Safely massage the gums
FEATURE(S):

GREATER COVERAGE OF CLEANING - It has 3 sided toothbrushes with soft bristles that allow covering both sides and cleans the whole tooth per stroke.
REPLACEABLE HEADS - The head brushes can be conveniently replaceable to avoid bacteria that cause gum disease.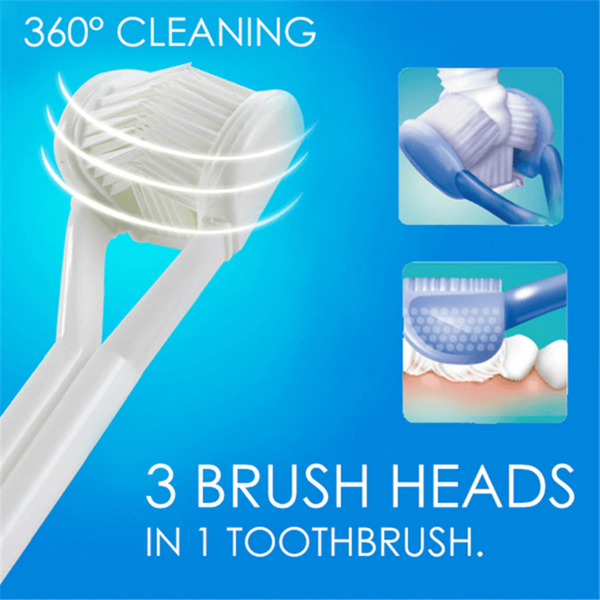 NON-SLIP HANDLE - It is comfortable to grip, easy to glide, and with a non-slip handle, design to properly handle and hold.
GENTLE TO USE - The soft bristles make it gentle to the gums and teeth. Ideal for sensitive and have oral-motor issues.
SPECIFICATION(S):

Material: Soft Resin
Product Dimension: 18.5x2cm (7.28x0.79")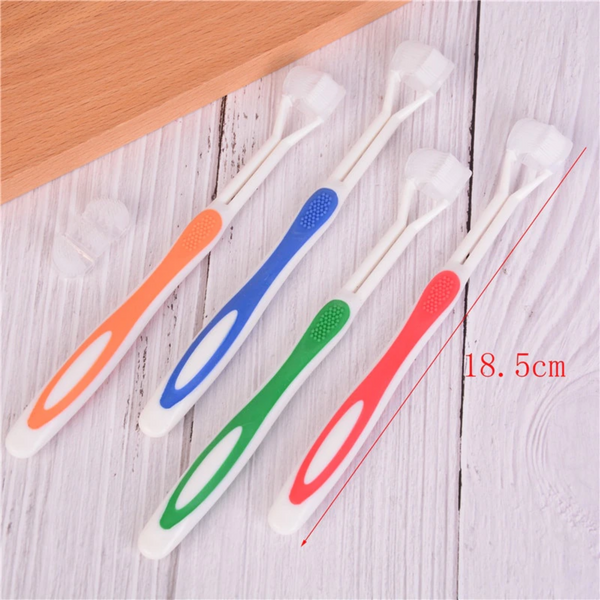 PACKAGE INCLUDE(S):

1 x 360 Surround Three-Sided Toothbrush