Suitable For: The capacity of 38 W is suitable for 10-25 sqm space, living room, bedroom, cabinets, and other household space, 15 min rapid sterilization and disinfection.
Ozone Formation: Germicidal light produces ozone during work. Ozone can sterilize places where ultraviolet light cannot reach, but ozone is harmful to the human body. After disinfection, the room needs ventilation of 60 minutes. 
Control Methods: There are two types of control methods available.
Remove Dust: Use UVC sterilizer light, 360 ° degrees wider beam angle, it completely removes odors and dust particles, effectively improve your living environment.
Stable Stand: The widened and thickened base for more stable standing.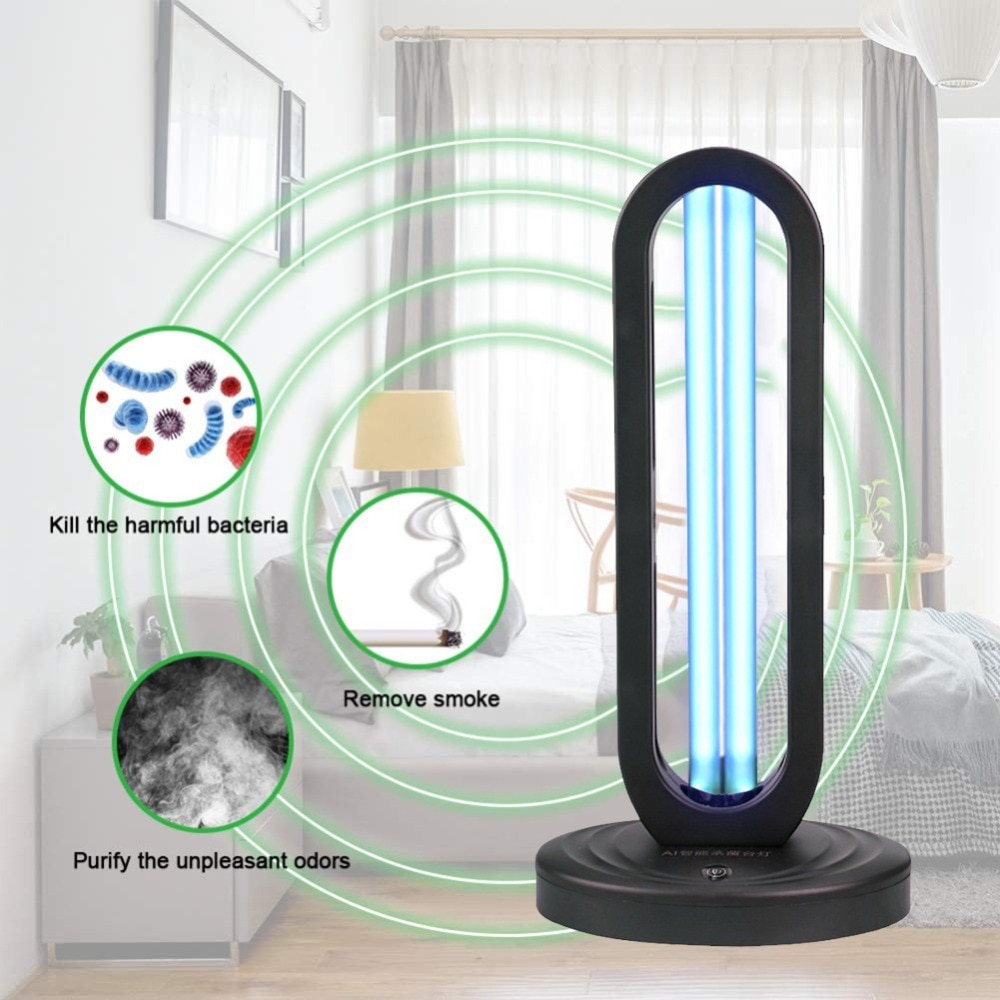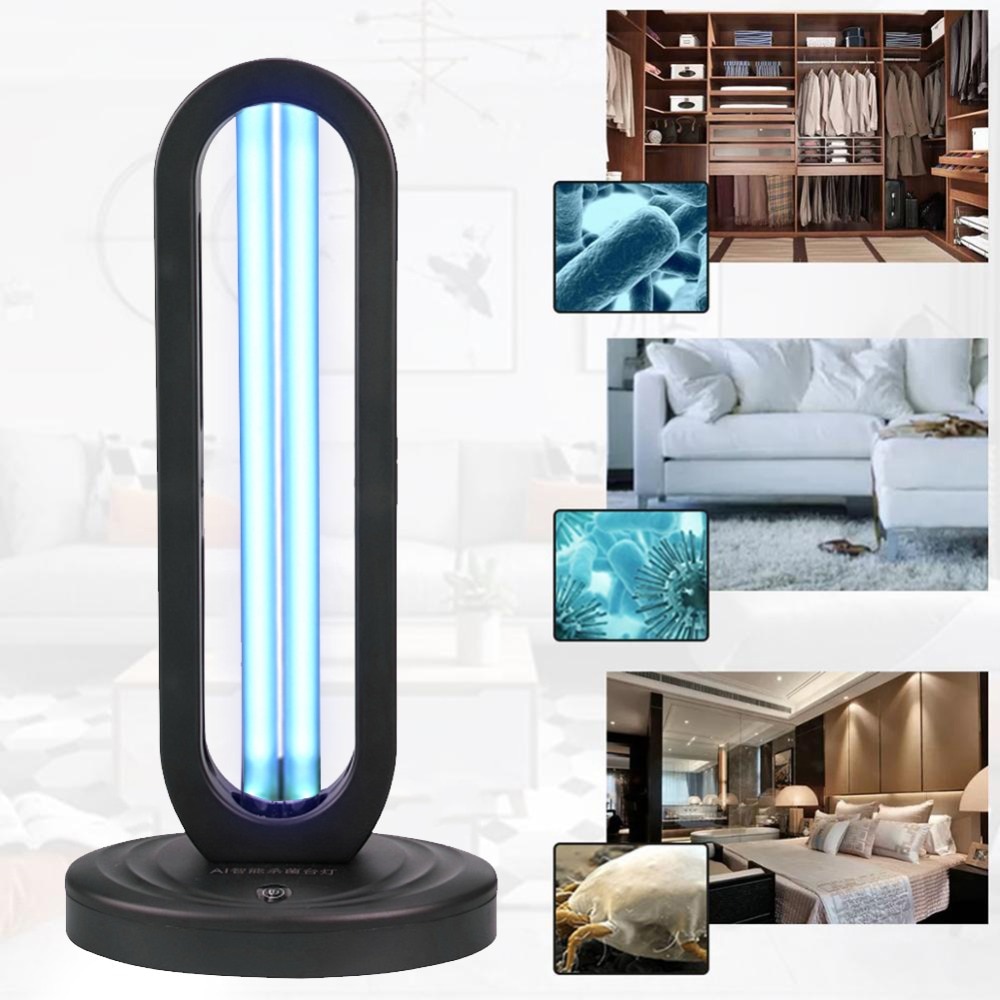 Specifications:
Chroma: blue
Weight: 950 g
Size 200 x 140 x 32 mm
Rated power 38W
Rated voltage 220V
Rated frequency 50HZ
Control Method: timer/remote control
Plug Specification: EU/U.S.
Material: ABS+quartz
Package Size: 230 x 160 x 45 mm
Package includes:
1 x Germicidal Light 
1 x Manual
1 x Remote Controller