Give your home a cool and relaxing atmosphere
No more drilling on walls! No annoying tick noises!
This is a 3D wall sticker clock! It elevates the ambiance of your room to a whole new level. It is easy to remove and install. Hurry! Order now.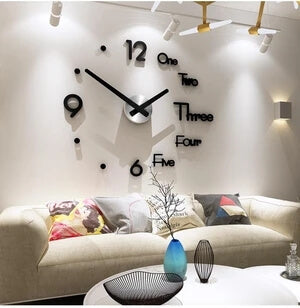 BENEFITS:
Instant makeover. Gives your room a whole new style and personality
Unique gift. Can be used as a present to your dear loved ones.
Adjustable size. You can choose the size of the clock of your own preference.
Silent ticking movement. It has no ticking noise and it can make you sleep soundly.
Easy to attach. It sticks immediately to any wall in no time.
Suitable for any room. It can be placed anywhere, ranging from your house to your offices.
Waterproof. It is self adhesive and steam resistant, it enables the product to lasts for a long period of time.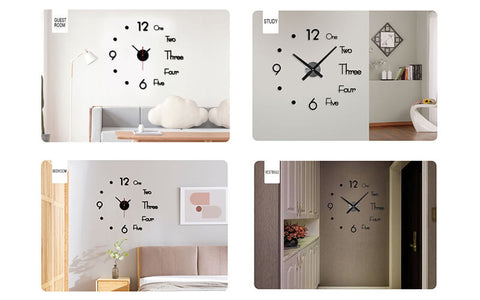 USAGE :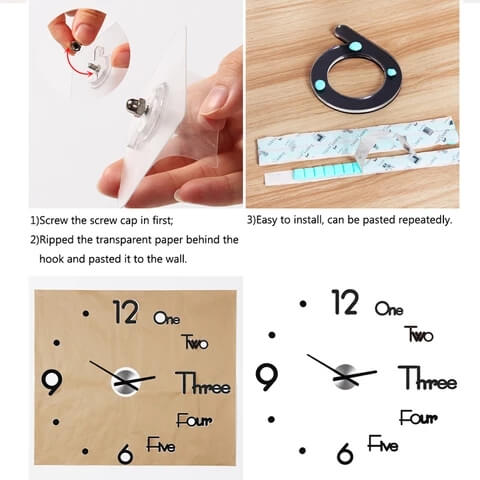 SPECIFICATIONS: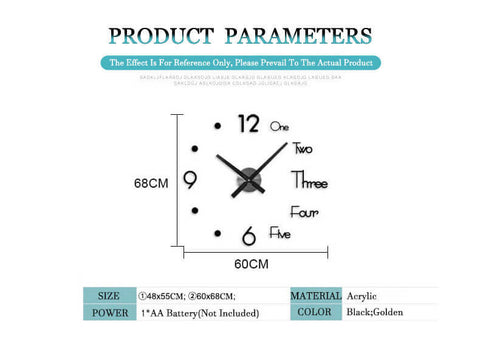 The Large clock size: 68*60cm, It can be expanded up to 120cm
Made of Stainless Steel, the movement made of Acrylic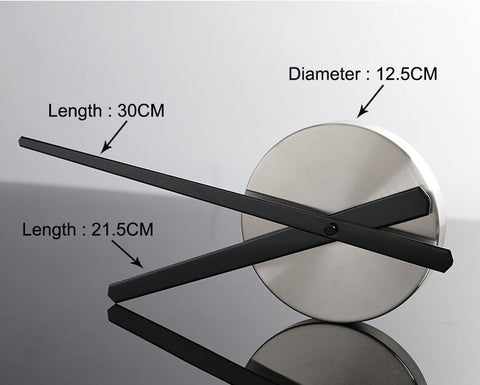 The Small clock size: 50*45cm,It can be expanded up to 80 cm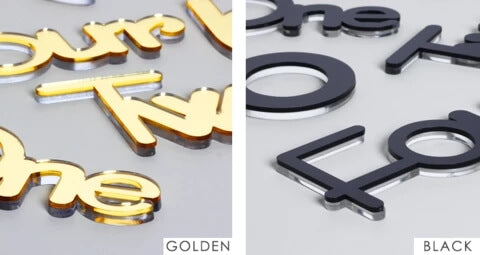 PACKAGE INCLUDE:
1 x DIY Wall Clock Kit

1x clock tray

2x pointers

1x EVA wall sticker

1x Scale Ruler

1x acrylic mirror

1x nail