Preparing Food Should Be This Fun!


But the old way of slicing and cutting vegetables by knife is stressful and time-consuming. This 3-in-1 Stainless Steel Vegetable Slicer is as simple and as space-saving as it gets! Everything you need in one handy set!
With 8 pieces of razor-sharp and precise stainless steel blades you'll have your vegetables sliced in seconds, making sure you'll always have the dinner done in time, without any stress nor hassle!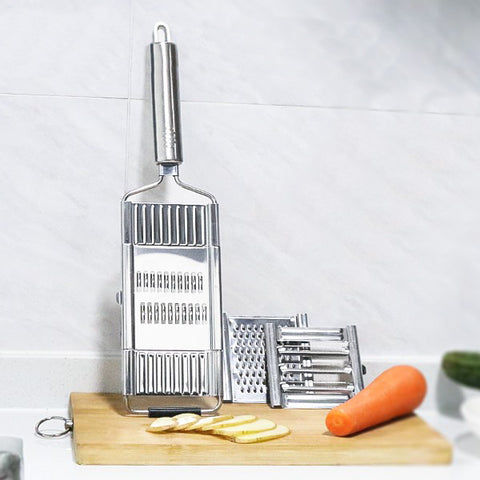 Features:
Saves you time, energy and money - Tasks gets easier and quicker in the kitchen which will also get you more motivated to make food at home.

Get healthier eating habits - Skip takeaways and cook some healthy delicious greens in minutes.

Get consistent results - Perfect slices every single time that does not only taste good but also looks appealing.

Razor-sharp blades - Shreds and slices vegetables smoother and faster than ever.

Non-slip rubber sleeve - For stable and safe slicing.

Non-stick stainless steel material - For easy cleaning. (Dishwasher safe)

Interchangeable blades - Fast and simple click-on switching between the 3 included blades.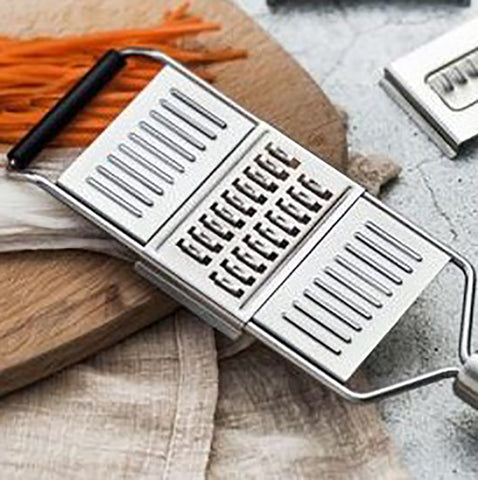 Specifications:

Material: Stainless Steel

Blades: 8.5*9cm
Package Include:

1 x Multi-Purpose Vegetable Slicer

3 x Blades