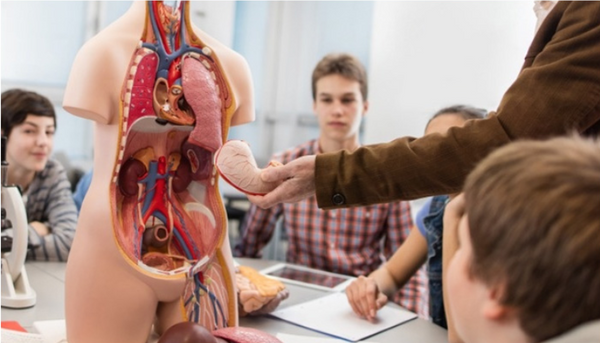 Human body model of both sexes, including male and female reproductive organs, which are interchangeable (Can be divided into 23 internal organs)
23 Pieces Including:

Torso, female chest cover, head, eyeball, brain, a piece of spinal nerve, lung (2 pieces), heart (2 pieces), liver, kidney, stomach (2 pieces), intestine (4 pieces), male reproductive organs (2 pieces), female reproductive organ belt Volume (3 pieces). It is made of PVC and placed on a plastic seat.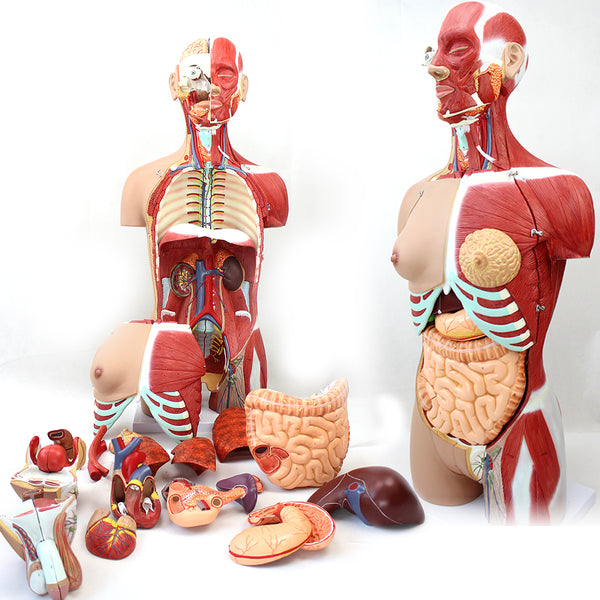 Shows the position of the internal organs and the shape and structure of the head anatomy, and shows the main human anatomical systems such as breathing, digestion, urinary, and reproduction.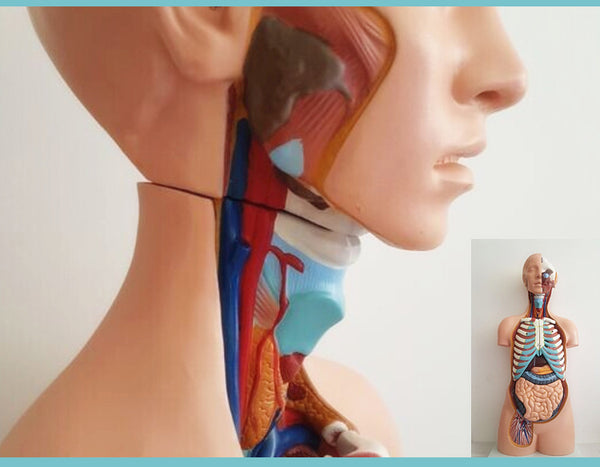 The right half of the head and neck shows the structure of the skull, masseter muscles, and venous muscles. There are eyeballs in the orbit. The head is implanted as a sagittal section. The cranial cavity contains the right hemisphere of the brain.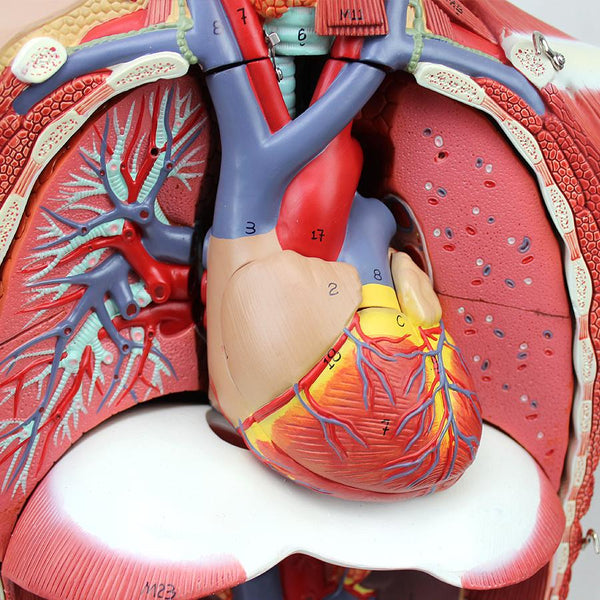 There are twelve pairs of cranial nerves on the ventral side of the brain, showing the nasal cavity. Oral cavity, larynx show larynx cavity, laryngeal chamber, glottis, and parathyroid glands are shown behind the lateral lobe of thyroid.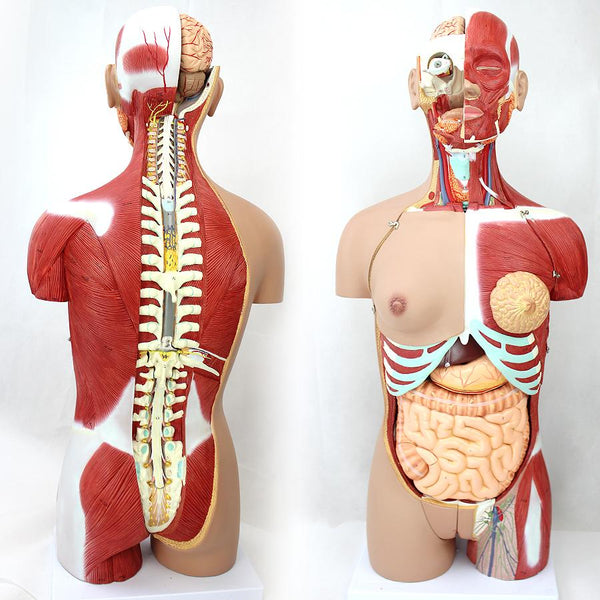 The frontal section of the two lungs in the thoracic cavity shows the structure of the lungs. The heart is anatomically dissected to show the similarities and differences of the left and right atrioventricular structures.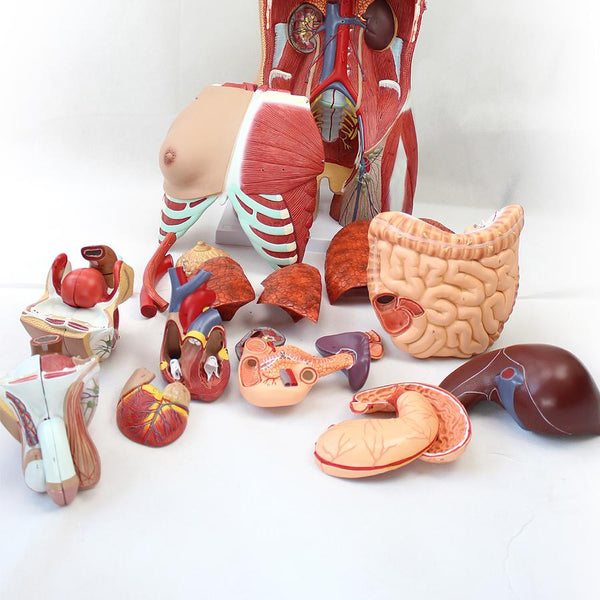 The cardiovascular vessels include the upper and lower vena cava, pulmonary arteries and veins, and aorta, which are used to explain the large and small blood circulation applications.