Hunting Broadheads: 3 Blades Hunting Broadheads 100 Grain Screw-In Compatible with Crossbow and Compound Bow.
Quality: It is durable, sharp, fast, and fit for hunting and shooting.
Tip: The shaft and nuts are manufactured using anodized aluminum and the tip using a super hard stainless steel with 100grain.
Precision: A heavy-duty 3-blade design for strength and accuracy Aluminum body with diamond cut stainless steel blades Remarkable precision and piercing power.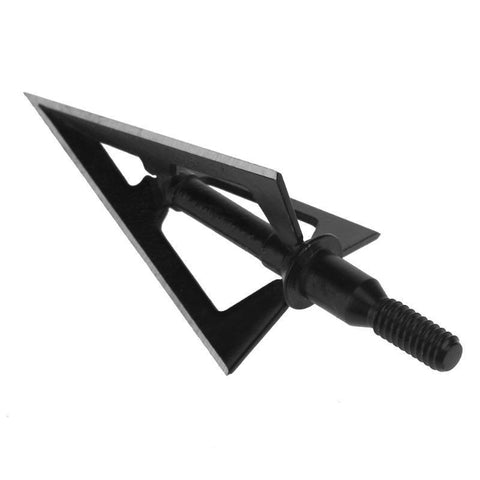 Specifications:
Product material: stainless steel 

Product color: black 

Single size: 57 x 20 x 20mm/2.24 x 0.79 x 0.79" 

Product weight: 24g 

Scope of application: outdoor hunting, archery accessories 
Package Includes:
1 x 4Pc Hunting Broadheads