Upgraded Version Quick Release Buckle: Our upgraded buckle can now be opened without loosening the hardware and simplify the length adjustment. Intuitive and smooth quick release function, once the belt is tightened it does not slip and is comfortable, and easy to close and open.
High-Quality Stretchy Material: Our webbing of the belt is more solid than a regular belt. More than that, it is very sturdy as well as stretchy, which makes your waist more comfortable as well as tight. Anyone who does physical activities for a long period of hours will get amazing use out of this nylon tactical belt.
Widely Applicable: The latest heavy-duty buckle are the world's safest, most finely crafted, and strongest load bearing, quick-release fasteners available. It can be used as Equipment Belt, Daily Belt, Work Belt, EDC Everyday Carry Belt and is suitable for military and maintenance.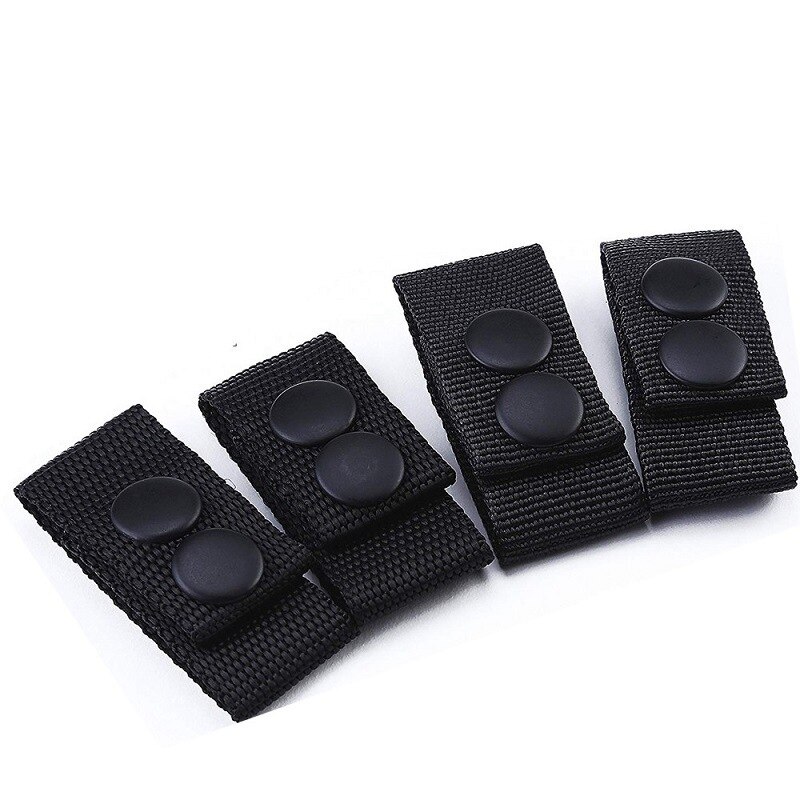 Specifications:
Material: Nylon 

Length: 15cm 

Width: 2.5cm 

Color: Black

Features: Wear-resistant, Non-fading
Package includes: