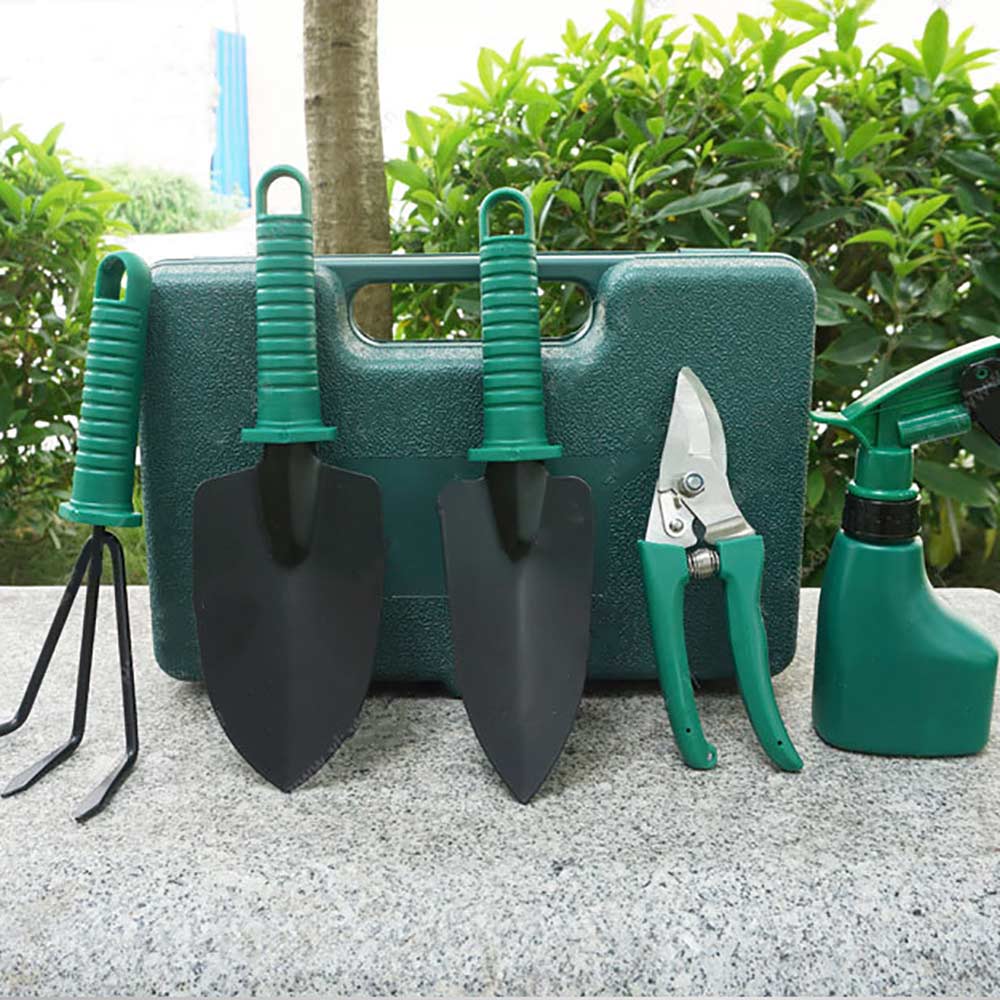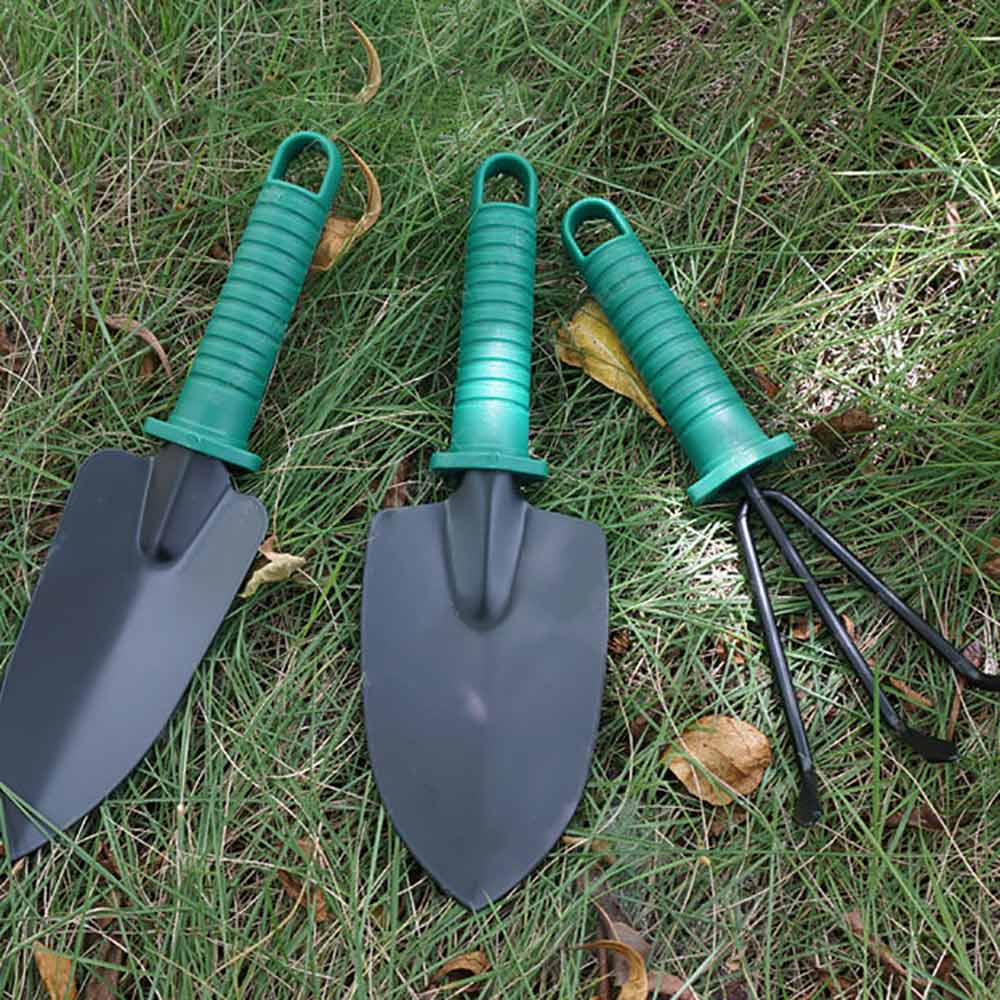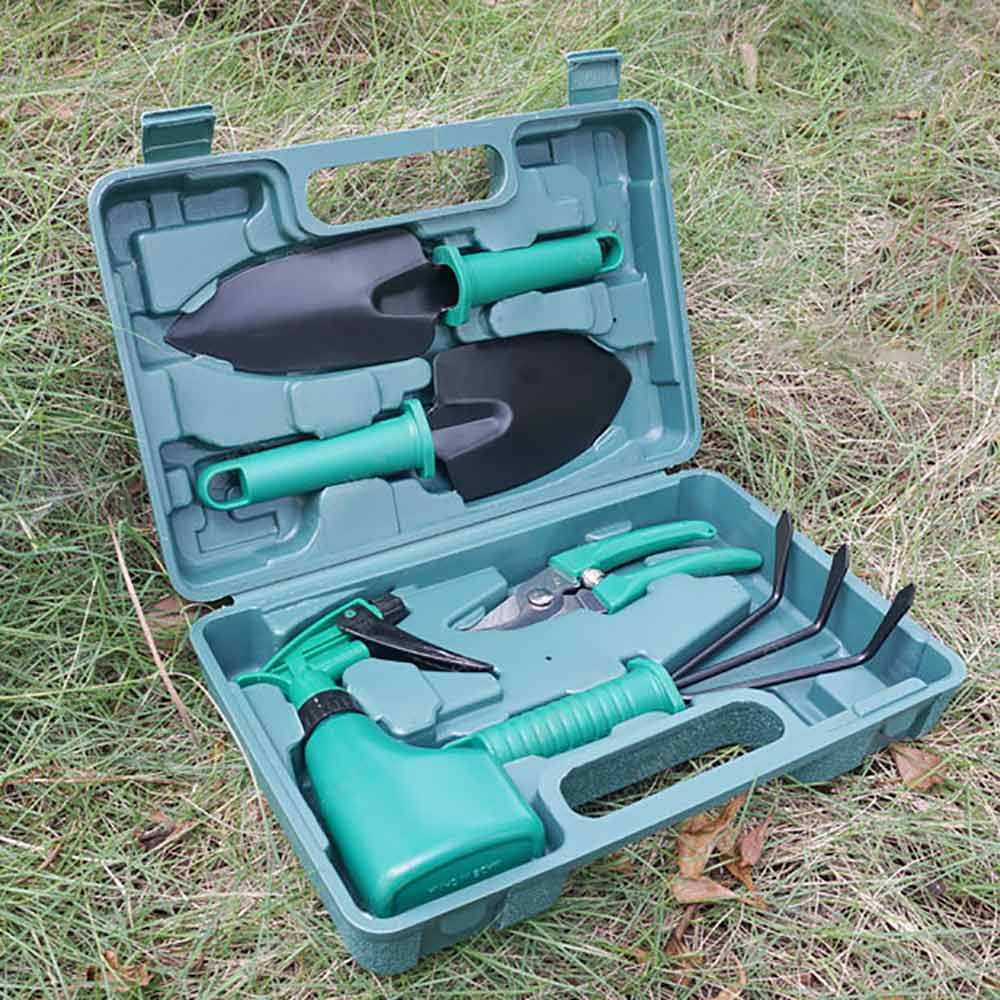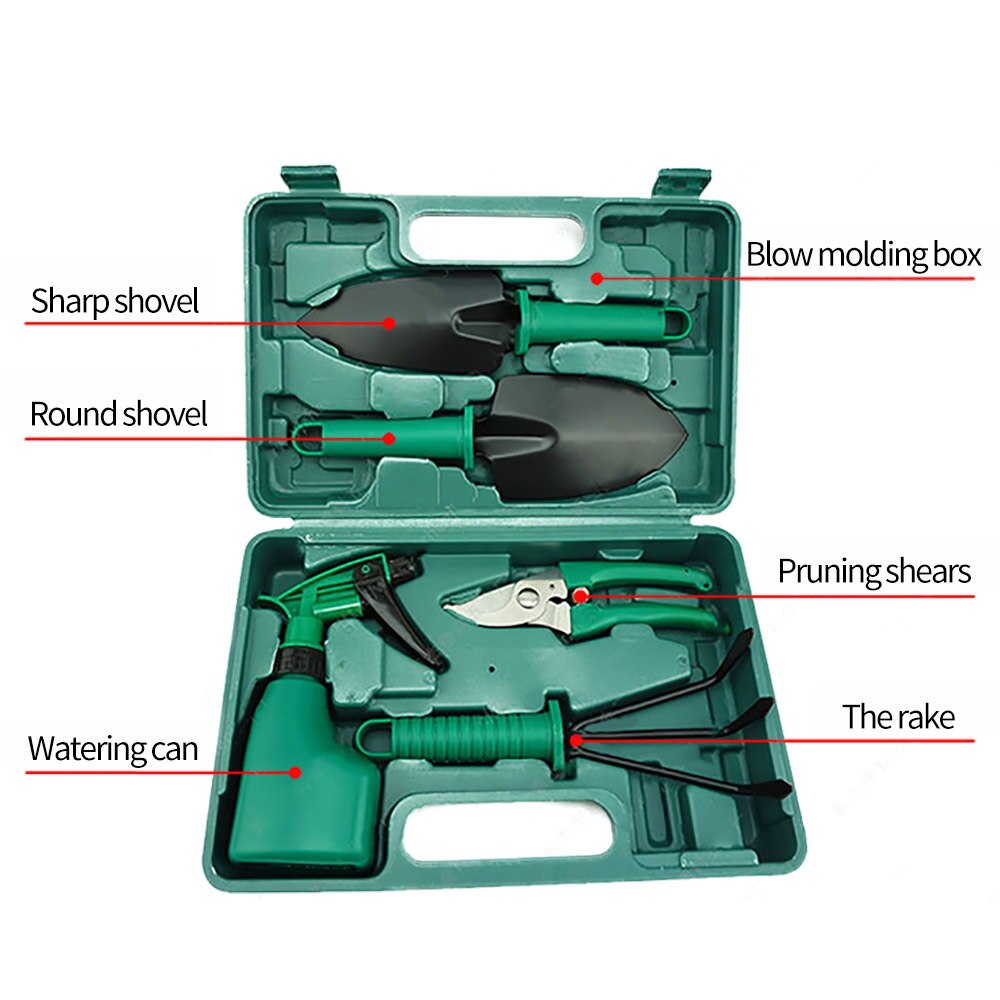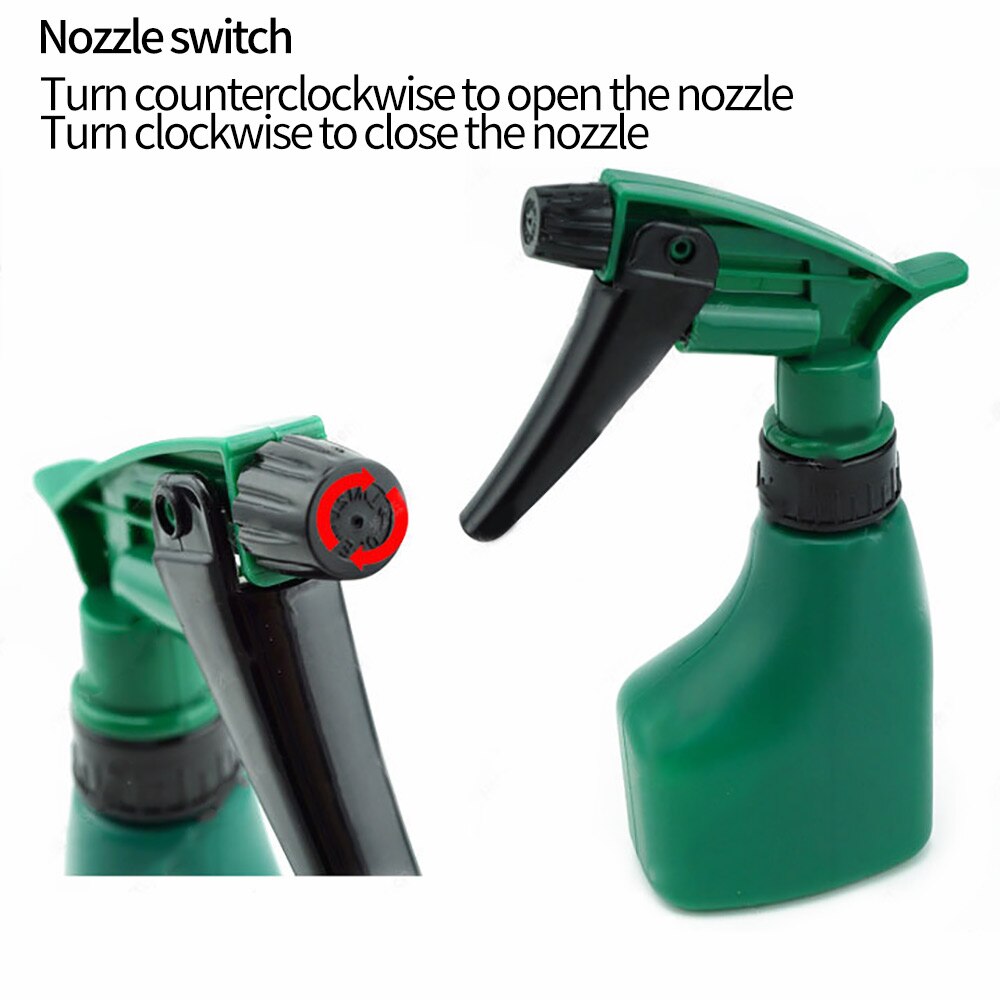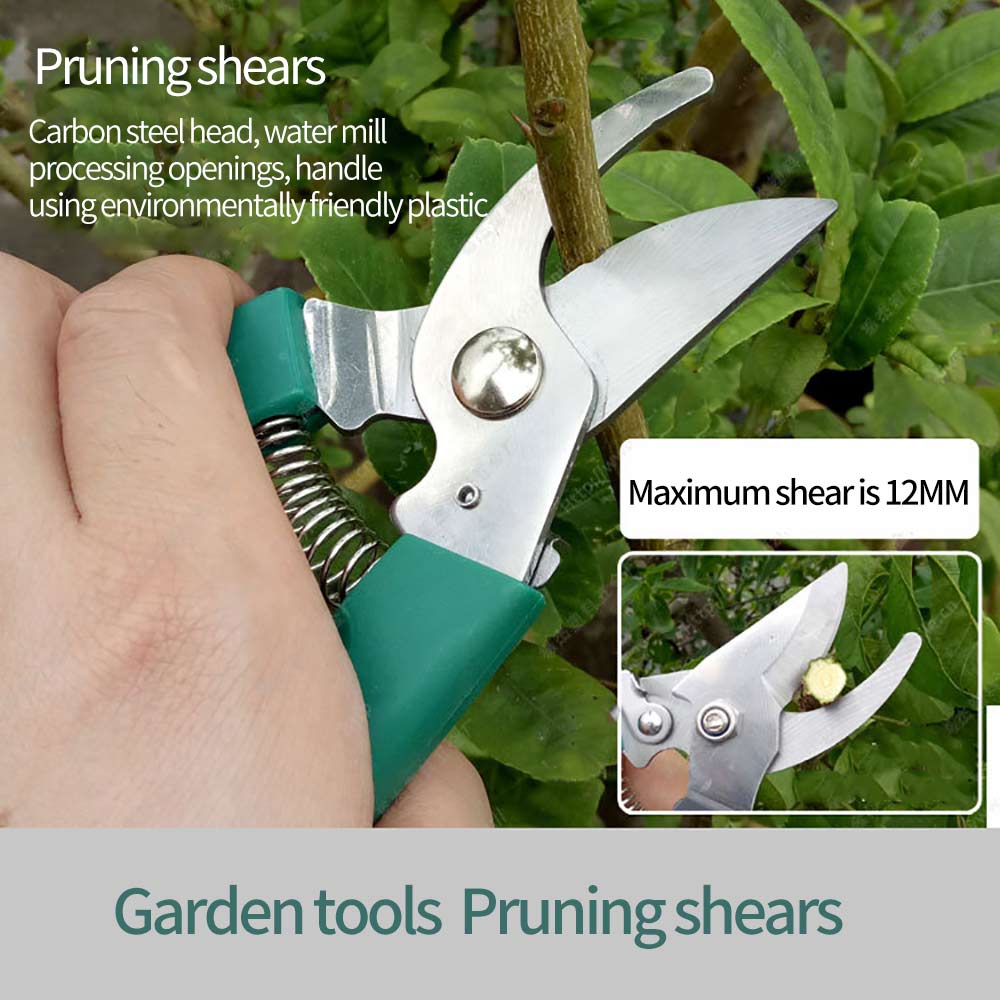 FEATURES:
ENVIRONMENTALLY FRIENDLY MATERIAL -

 

With the environmentally friendly material plastic handle, it is durable and has a long service time.
A3 STEEL PLATE - 

Using A3 steel plate, the surface baking varnish, with plastic powder thermosetting treatment, it has the function of high hardness and rust prevention.
EASY TO USE  - 

The nozzle switch, turn counterclockwise to open the nozzle, clockwise to close the nozzle. It is easy to use.
MULTIFUNCTIONAL - 

This gardening tools set is including pointy shovel, round shovel, watering can, pruning shear, rake. Perfect for digging, raking, loosening soil, pruning and watering. Pay attention that the maximum cutting of pruning shear is 12mm.
EASY TO CARRY - 

This gardening tools set comes in a portable case with molded classification slot, it can organize and protect the tools.

SPECIFICATIONS: 

Material: PP + Stainless Steel+A3 steel plate.
Pointy Shovel Size: 26*6.3cm/10.22*2.48inch(L*W)
Round Shovel Size: 26*7.8cm/10.22*3.07inch(L*W)
Watering Can Capacity: 150ml.
Pruning Shear Size: 17.5*5cm/6.88*1.97inch(L*W)
Rake Size: 23*9cm/9.04*3.54inch(L*W)
Storage Case Size: 29*19*7cm/11.4*7.47*2.75inch(L*W*H)

PACKAGE INCLUDE: