Fight Back Against The Signs Of Aging Using Our 5 In 1 LED Skin Tightening Device!
Our 5 in 1 skin tightening device uses radio-frequency waves and light photon energy to promote muscle stimulation within the skin to create visible radiance and youthful-looking skin. It promotes skin rejuvenation of collagen and hyaluronic acid by conducting muscle stimulation, mesoporation and electroporation.
Features:
MULTIFUNCTIONAL- Works on skin tightening, wrinkle removal, face lifting & skin whitening, reduce ageing signs and improve absorption of skincare products. Great for multiple skin conditions, blemishes, age/dark spots on face or hands and more.
REDUCE AGING SIGNS - Improves fine lines and wrinkles, improve forehead lines and sagging jowls. Make facial muscles smoother and tighter. Skin looks a lot younger after some uses.
TECHNOLOGY - Works with state of the art radio frequency and electrical perforation technology for a better and faster comprehensive skincare.
CONVENIENTLY USAGE - Safe and easy to handle, lightweight and portable, it can be carried and used conveniently even when traveling.
SAFE AND PAINLESS - It is suitable for all skin types, whether dry or oily. 100% Safe and Painless to use on sensitive skin.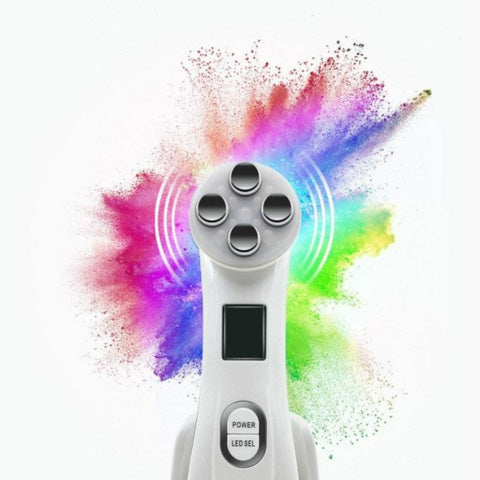 Our device has 5 different functionalities that allow you to treat/fix some of the most common skin related problems. These 5 functionalities use 5 different colors to be easily distinguished: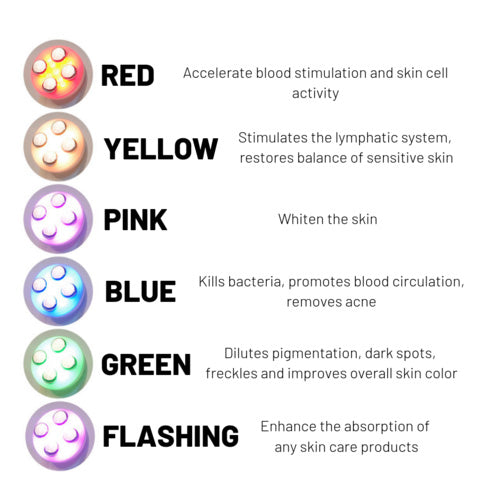 Our device or the other brands?

Don't take our word for it. Customers around the world love our products and share their opinion: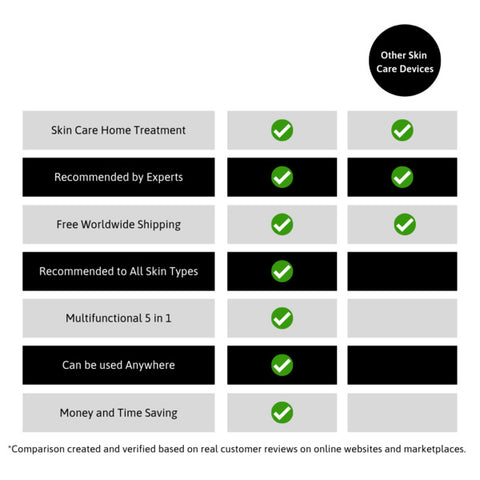 How To Use:
It is really easy to use even if you are not at home! Just follow the quick guide below:


Clean your skin and apply lotion/serum while getting the device ready for use with the desired mode.


Massage the desired areas with it for up to 10 minutes.


Clean the treated skin areas and the device after use.
Specifications:
Size: 6.3" x 1.8"

Color: White, Black or Pink
Package Includes:
1 x 5 In 1 Skin Tightening Wand

1 x Manual

1 x USB Cable & Charging Base