DESCRIPTION
ALL IN ONE SOLUTION TO GROOM YOUR PETS!
Our 5-in-1 Grooming Kit has replaceable combs that offers different functions to style your pets as per your needs. The Dog Grooming Brush is a must-have for every dog owners. The comb has bristles that effectively cleans hard to reach surfaces on your pets. Our comb set is applicable for both dogs and cats. It serves as a best dog comb for fleas removal effectively. It is suitable for pets of all sizes. 
Our Kit allows you to achieve faster and effective results to give your pets an appealing look. Frequent grooming is essential to prevent your pet's loose hairs from shedding in your living area that makes it difficult for you to clean. Our comb set guarantees a healthy and shiny texture for your adorable companions.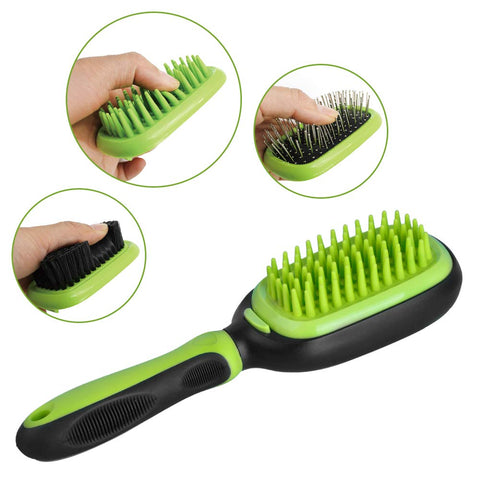 KEY FEATURES:
Dematting Comb: Removes stubborn tangles effectively from your pet's skin. 
Deshedding Comb: Gently removes loose fur and prevents shedding by 95%. 
Bristle Brush: It has a dense bristle that effectively removes loose fur, stains and dust from your pet's body. It can help in thoroughly spreading any oil when applied to your pet's skin before bathing.
Pin Brush: Helps in removing loose fur and tangles from hard to reach surfaces. 
Bathing & Massaging Brush: The bristles are soft that attracts loose fur that are likely to shed when bathing your pets. It helps in applying the shampoo effectively and allows your pet to get a proper massage by increasing the blood circulation.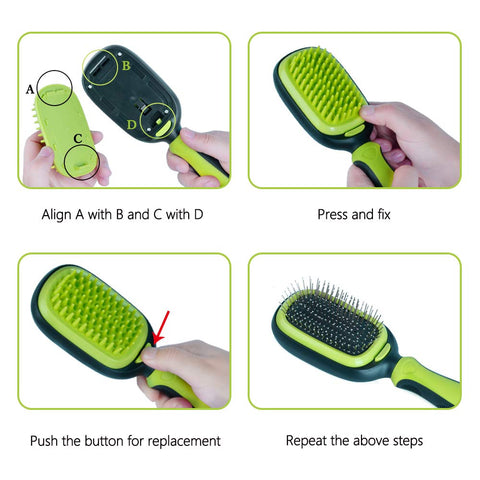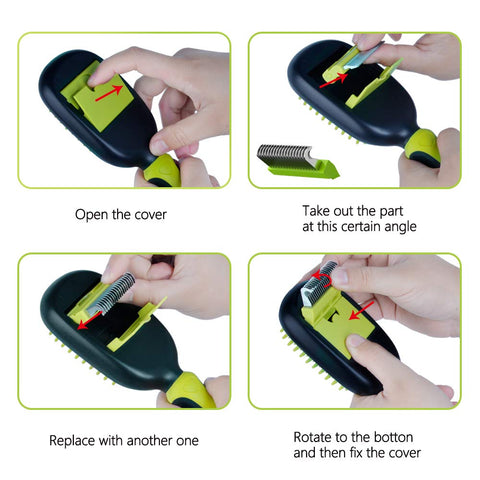 SPECIFICATIONS:
Material: ABS/TPR/PP wool/stainless steel
Product size: 230*69*40 m 
Packing box size: 26.2*5.5*16.1 cm