Do Things You Didn't Know Possible With Your Faucet
It's time to upgrade your faucet!
Turn every water-flowing faucet in your home into soft, clean,proof water, while also 720-degree rotatable.
Adding more faucet functionality with 720, and makes the daily necessities in your sink much easier!
Perfect for washing your eye or face.
Make it easier to clean your sink.
Take 2 minutes to install.
Perfect for your kid's sink, they will love it.
Reason 720 Benefits You:
SOFT BUBBLY FLOW: Turn your standard faucet into oxygen-rich, soft, foamy, proof water. Available in 2 flow modes, simply twist to switch modes.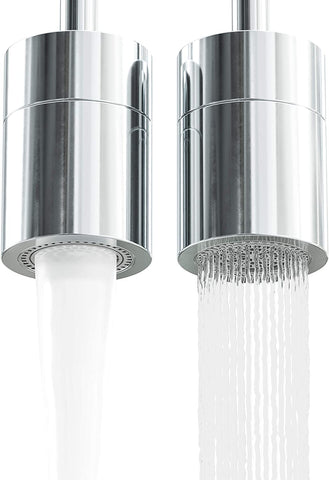 WATER FILTER: Trap impurities with a 4-screen filtration to produce clean and freshen up water for you.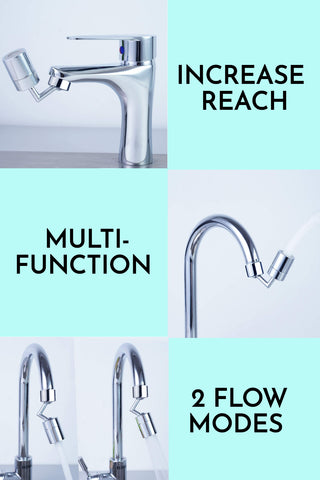 MAXIMISE REACH: more range of motion with 720 swivel rotation range, the water able to reach every corner of your sink.
ADD FUNCTIONALITY: Makes it easier it clean your sink, and If you feel like to, you can wash your face with your kitchen faucet.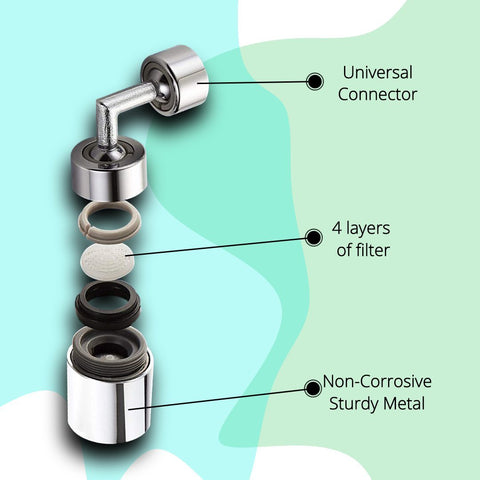 SAVE WATER: Helps regulate the water flow which effectively saves 30-70% water and your monthly water bill.
EASY TO INSTALL: Easier than installing your lightbulb.
UNIVERSAL TYPE: Include a universal brass adapter to connect with every type of outlet thread in your home. 
Installation Guide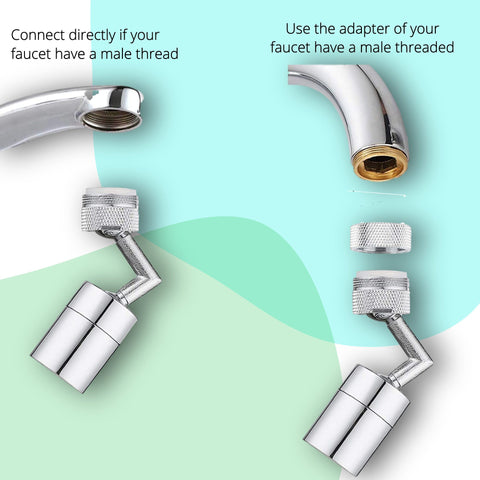 Disassemble the original bubbler (if any) and check the outlet thread of your faucet.
If it is male threaded, directly connect 720, if your faucet is female threaded, use the adapter to connect first.
Put in the gasket, and tighten it - rotate to the right.
Water connection debugging, and you are finished.
Specification
Package Include
1x Filter Faucet - with 55/64 UNS Female Thread
1x 15/16IN-27UNS Male Threaded Adapter