GET IMMEDIATE BACK AND NECK PAIN RELIEF AT HOME!
Let the ancient art of acupressure help you! Acupressure has been a best-keep secret for pain relief.
What is Acupressure Mat?
inspired by the ancient Indian healing tradition that has been around for thousands of years, thousands of harmless spikes have been strategically placed on the mat and the pillow to provide your body with healing benefits.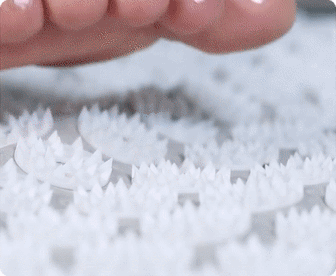 REJUVENATE YOUR BODY WITHOUT LEAVING YOUR HOUSE!
Pain relief in as little as 15 minutes a dat.
Affordable, one Mat provides countless hours of relief whenever you need it!
Effectively induce a state of complete relaxation while reducing aches, pain, stress, tension and anxiety!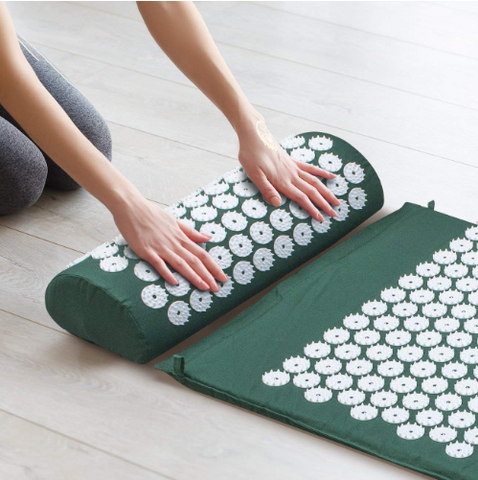 Acupressure Mat is carefully handmade using the highest-quality, hypoallergenic natural linen. Each mat also contains a removable cushion made of 100% natural fibers.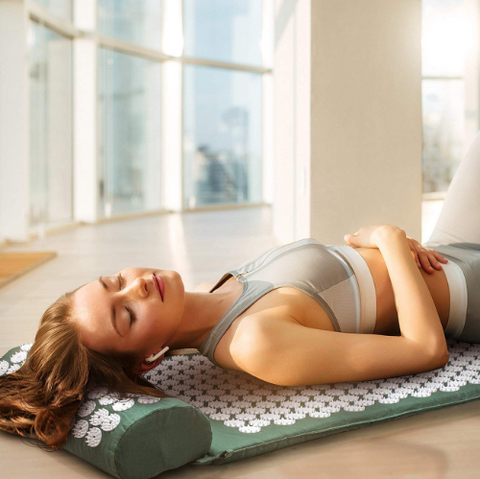 Our mats also feature more than 4,500 high-quality acupressure points in the beautiful shape of lotus flowers. These unique acupressure points are made of toxic-free surgical plastic and have been ergonomically engineered to have the greatest relaxation and healing effects.
The result is a premium quality acupressure mat that is gorgeous, environmentally-friendly, and will substantially improve the quality of your life.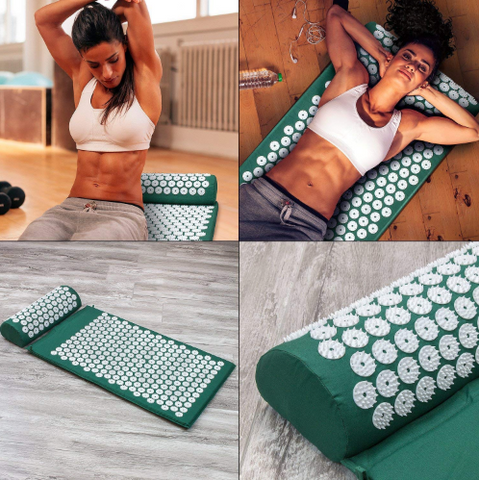 INCREDIBLE POSITIVE EFFECTS   
Recent studies prove the acupressure mat have incredible health effects, including the following:
Reduction of pain and soreness
Deep calm and relaxation
Reduction of stress and anxiety
Improved sleep quality
Weight-loss
Increased blood circulation
Rejuvenation of the skin
Improved Digestion
Increased Energy levels
Reduction of cellulite
Alleviates arthritis and fibromyalgia
Faster recovery after workouts
lower cortisol levels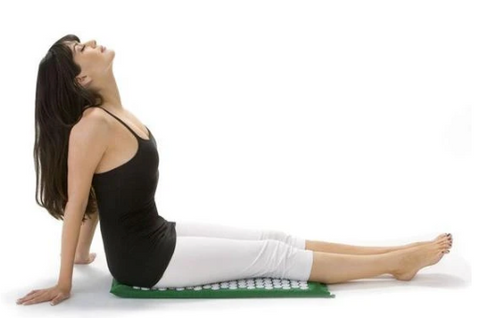 HOW DOES IT WORK?
Our acupressure set is your perfect assistant for self-treatment. It works in a similar way as acupuncture by helping your body release endorphins, which produce wellness feelings.
Through these feelings, you might experience happiness, clarity of mind, more energized and relaxation. When used on a regular basis this acupressure set might help your body: 
Improve Blood Circulation
Decrease stress
Relieve Neck and back pain
Alleviate headaches
Improve sleep.

HOW TO USE
Lie down or sit on your bed or couch, for a more intense massage use on the floor.
Remove clothing from your upper body(or wear a t-shirt if more comfortable).
Slowly and gently lie down on your back until you are lying flat.
Bend your knees so your lower back in pressed against the Mat.
Start with 15 minutes and work your way up to 30 minutes.
SPECIFICATIONS
Size: 26.8x 16.5 inches
Material: 100% High-Quality Thick Cotton & Plant-based Eco Foam.
Acupressure Mat has about 4,510 acupressure points.
Neck Pillow has about 1,785 acupressure points.
PACKAGE INCLUDE:
 1x Acupressure Mat