WOODWORKING JOINERY MADE ULTRA-EASY!
Screw or glue boards together in a perfect square! Use this 90° Right Angle Clamp on your corners! Fix, align and hold your workpieces precisely!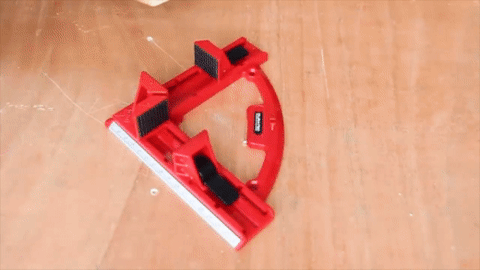 PERFECTLY ALIGNED CORNERS
Keeps your joints and corners aligned. Quickly and easily hold boards and frames together at an angle of 90°. Assemble shelves, small cupboards, frames or furniture hassle-free!
EASY OPERATION
The rubberized single handle has a solid and anti-skid finish. Make your job easy and fast with just one hand! This frees your second hand to focus on your workpiece. Set up and secure your DIY projects in no time!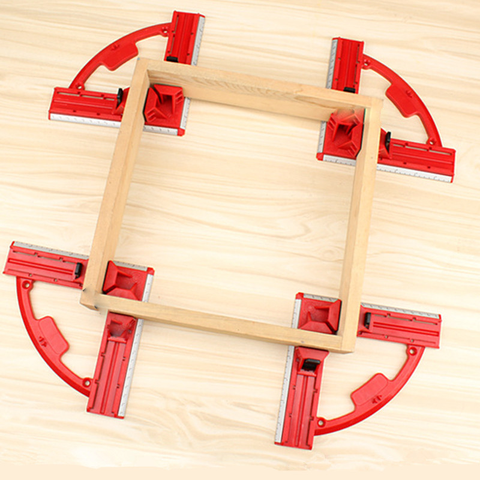 ADJUSTABLE AND PRECISE
Automatically adjusts for you to work on different board thicknesses. It comes with an adjustable floating head and plated rotating spindle screws for precise alignment. Attach it easily to any corner and T-joints.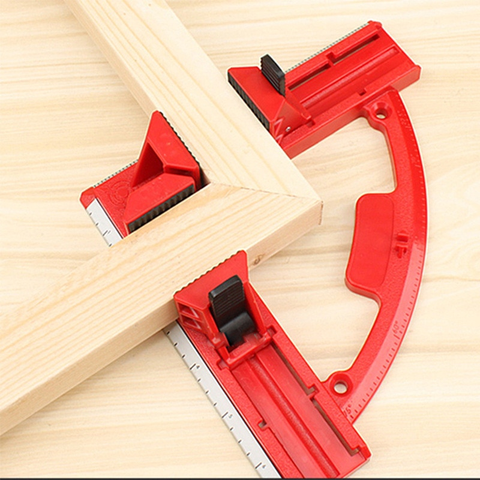 MULTIPLE APPLICATION
Best for woodwork, cabinet connections, photo frame reinforcement, and wooden DIY projects. Use it for welding, framing, drilling, installing furniture and doweling.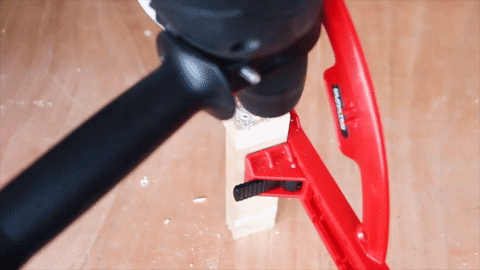 FIX BOARDS AND FRAMES WITH EASE!
Add this 90° Right Angle Clamp to your woodworking tools NOW!
Specifications:
Weight: 120G
Size: 5.9 * 7.9 * 2.8 in
Material: plastics with high hardness
Red color
Angular range: 0- 90 °
Right Angle Length: 6.9 in
Package: 1 * adjustable 90 ° clamp