Premium Posture Corrector and Back Support! 
Poor posture can be detrimental to health! If you are in front of a screen for gaming or even at work, chances are you suffer from slouching and poor posture. Even athletes can suffer from this due to muscle imbalances!
Comfortable and Superior Quality
This Posture Corrector is made with breathable, strong, washable, and high-quality materials, for long-lasting back support. Softer, foam shoulder pads are designed for comfort and won't dig into your skin. Wear it at the office, at home or just on a walk to improve your posture when it's convenient for you.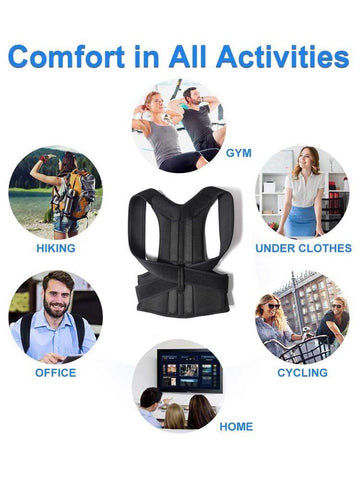 Reduces Back Pain
Sitting in front of the computer for a long time causes pain in the back and shoulders. Using the posture corrector not only improves your sitting posture and relieve soreness, but also increases your confidence.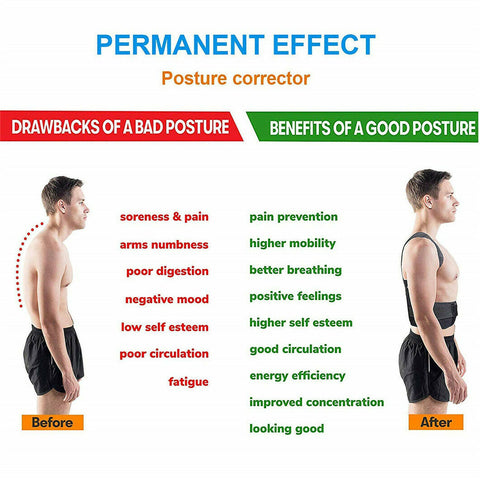 Premium Construction and Highly Adjustable
The double X design and two brace plates ensure stable support to improve your posture. Three sizes to choose from which for waists from 25" to 52" while strong, long-lasting Velcro straps let you adjust for a fit that's just right for you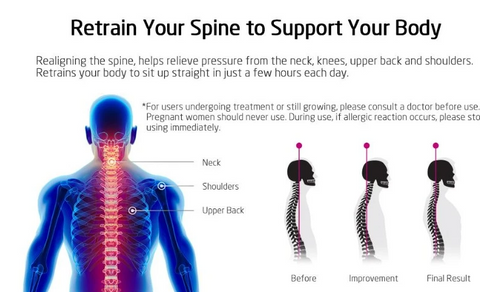 Easy to wear
You can easily put on the posture corrector by yourself following these steps: First, just put on the posture corrector and adjust the shoulder pads. Second, fasten the waist band comfortably. Third, pull on the elastic back straps and attach the Velcro to the waist belt. Finally, your shoulders and back will feel stretched.