Head Support: These car seat head support belts are attached to children's heads to support their heads when they sleep in the car seat preventing their heads from moving forward or even to the side of the seat.
Suitable For: Buckle car seat head support can be adjusted to fix on car seats, easy to install. And it is suitable for stroller, stroller or baby car seat.

Material: The head support strap for kids is made of thick soft cotton, comfortable for the head, it is a must-have protection accessory for your baby's head from sudden movements in the car while resting or sleeping.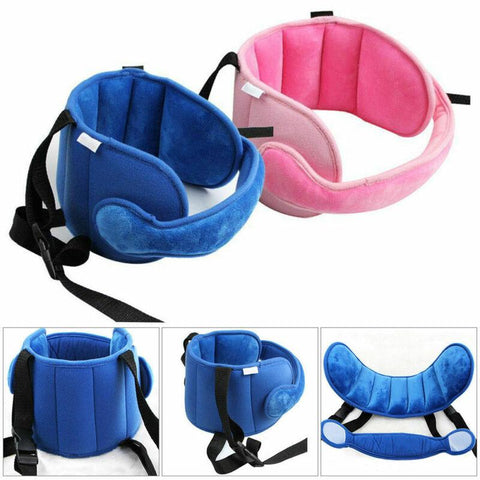 Specifications:
Material Type: Cotton
Size: Headrest length 45cm, Headrest width15cm, Front-fixing band 36*7cm
Package Includes:
1x Adjustable Car Seat Head Support