This Gadget Makes Your Life Easier
Are you still worried about opening lid? You can adjusted according to the size of the bottle cap with this NEW Adjustable Stainless Steel Can! Just open the can in a few seconds and start enjoying food in the can.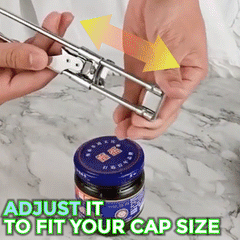 The can opener has an adjustable chuck, which is widely used for bottle caps. Features groove card design, the card won't slip and prevents the cover from sliding.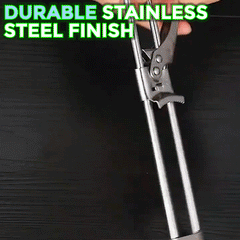 The can opener is made of high-quality stainless steel, which is durable, rust-resistant, lightweight, and corrosion-resistant.
FEATURES:
ADJUSTABLE DESIGN


You could adjust it into a suitable size to fit the bottle cap, very convenient and multi-functional to use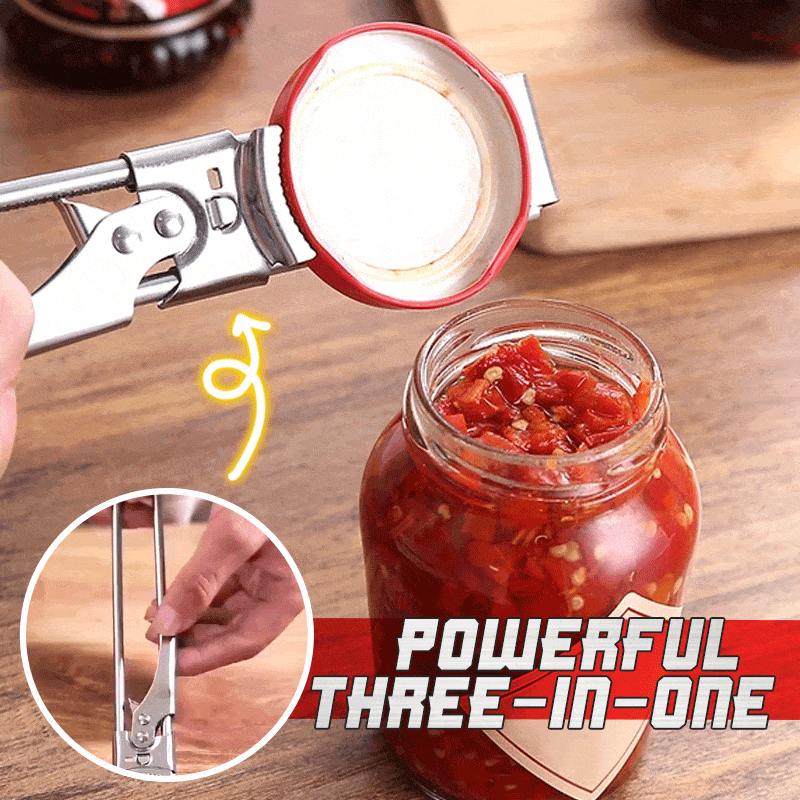 SMOOTH OPERABILITY


The manual cutter of the can opener turns so sharply and smoothly.

Security can open the door for your family.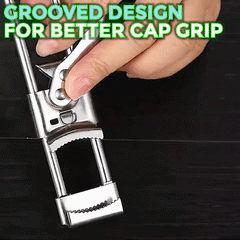 GOOD GRIP DESIGN


Ergonomic handle design, comfortable to hold and use, labor-saving deep concave card slot, non-slip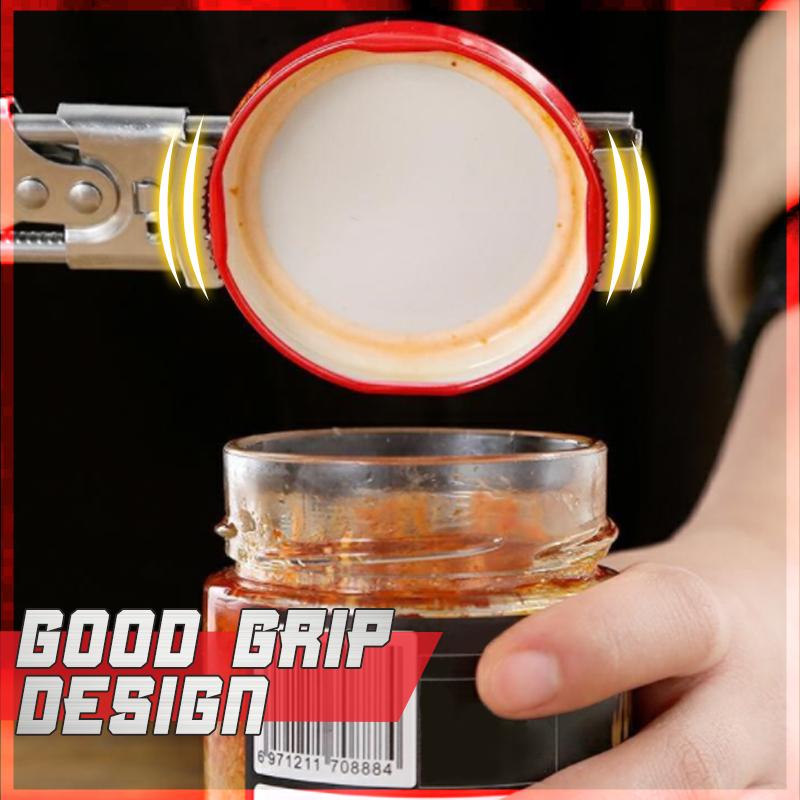 COMPACT FOR EASY STORAGE

EASY TO CLEAN & SAVE TIME

MADE TO LASTS


This can opener is durable and made of high-grade stainless steel. It will last a long time.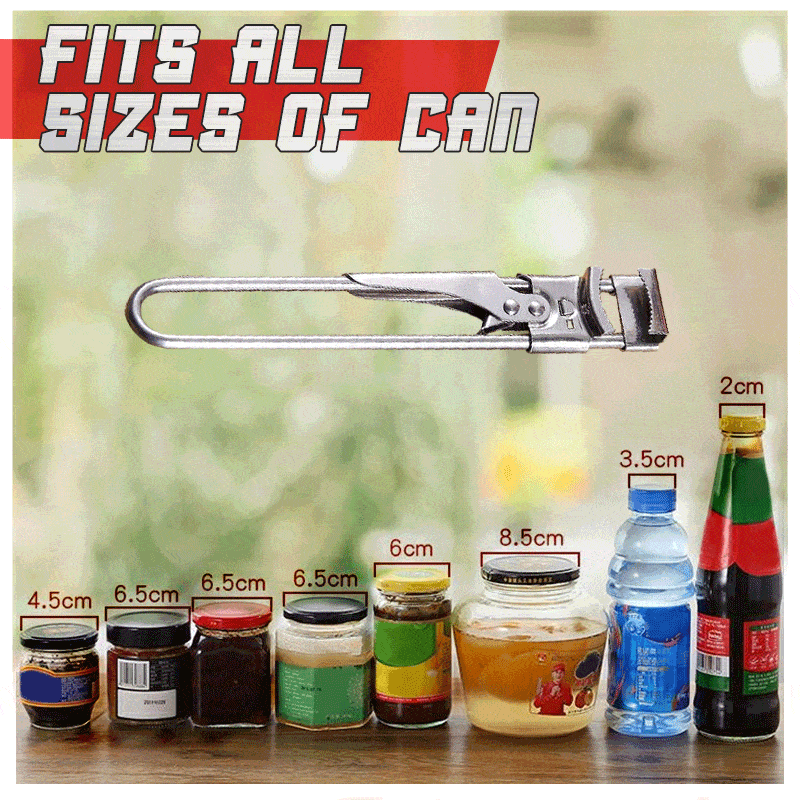 HOW TO USE: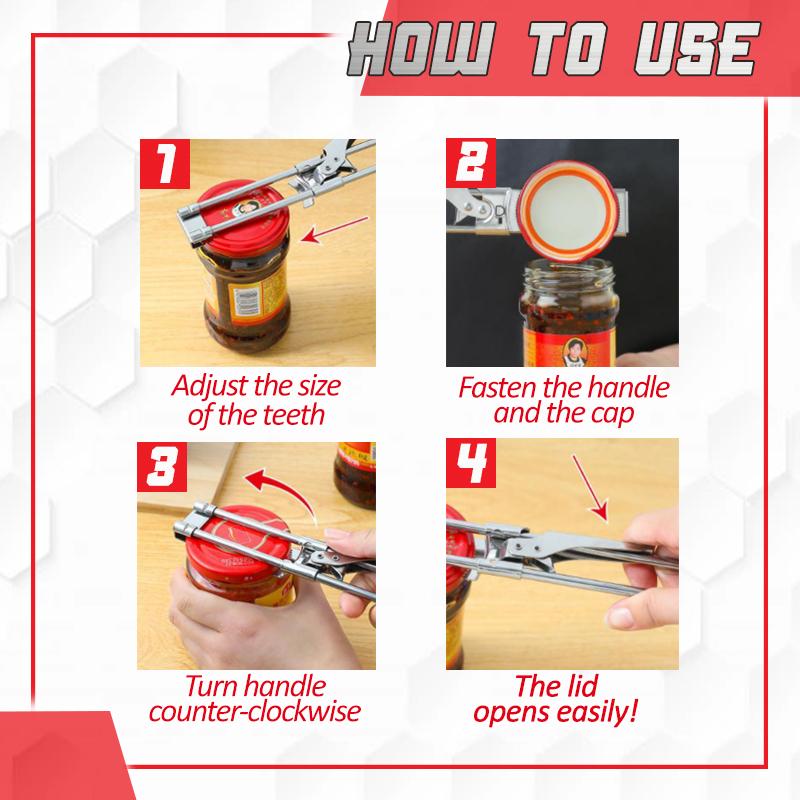 SPECIFICATIONS:
Material: Stainless steel

Color: steel
Weight:110g
Size: show as below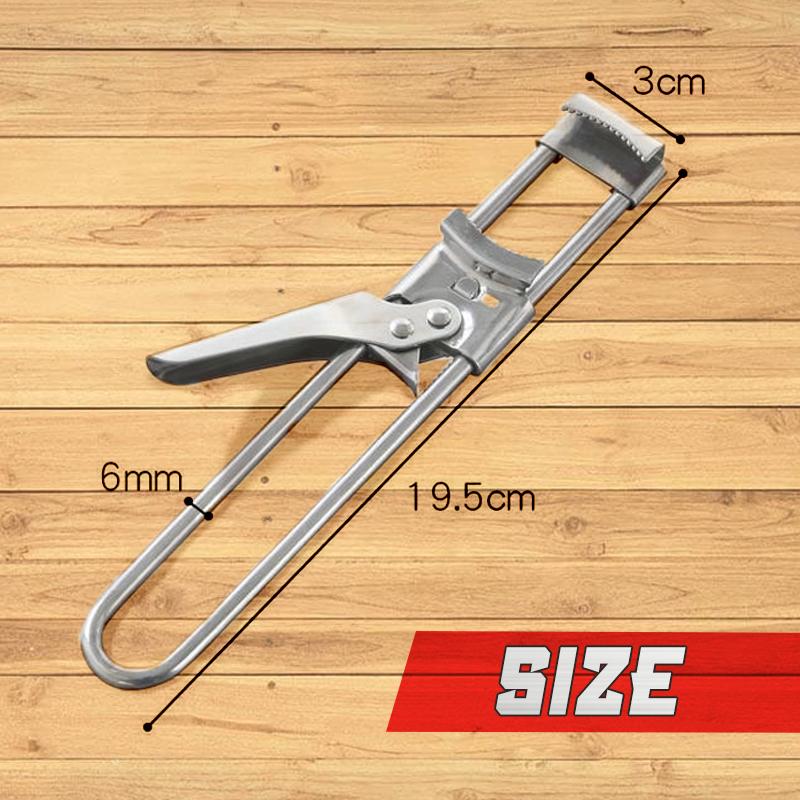 PACKAGE INCLUDED: 
1 x Adjustable Multifunctional Stainless Steel Can