Limited SALE is ON!!
Adjustable Spice Rack is an adjustable organizer that fits perfectly in your cupboards! Now you can fully capitalize on your cabinet's vertical space and make your kitchen look nicely.
The shelf is 10x stronger – holding up to 40 extra pounds, and it also has a 'non-slip' surface so bottles won't slide around. 

When your spices are neatly organized on this shelf, it is a lot easier and also quicker to find the ones you are looking for and return them to their very same place for the next use. These racks are flexible. Obtain the ideal width as well as height, expand to match any size cabinet. 
You can use it in many places, for many purposes: in the kitchen, or in bath room.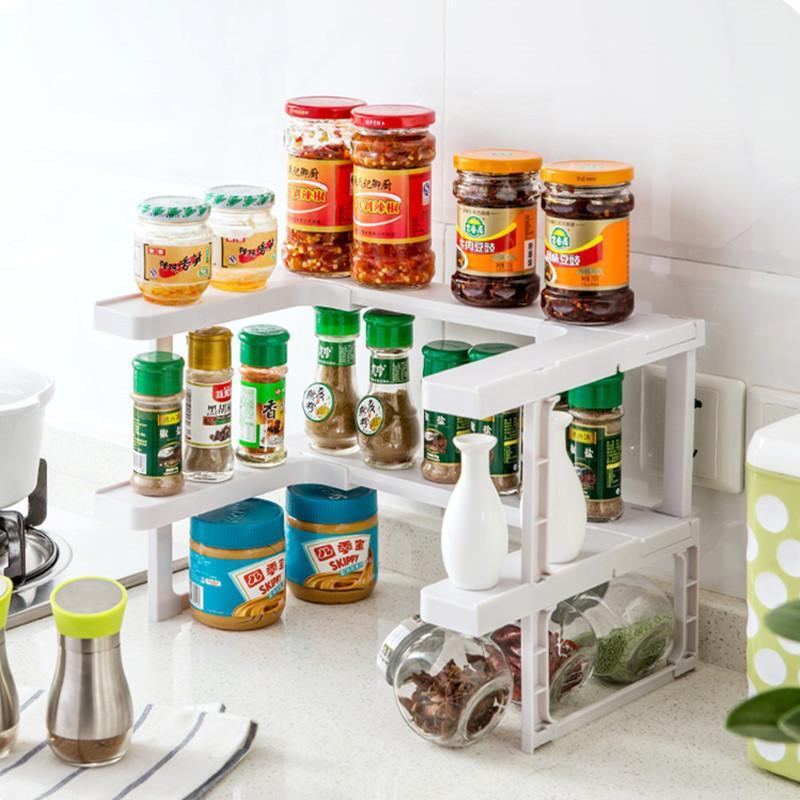 1 x Adjustable Spice Rack (2 layer unassembled)