Are you searching for a comfy travel pouch that will keep your cat calm and safe while traveling or carrying around?
Comfy Cat Travel Pouch is the innovative comfy cat carrier and grooming sack in one. Now you can hold your kitty steady, calm, and comfortable when taking to the vet or travel. There is even a shoulder strap for easy carrying, so you won't feel the weight of it at all.
The perfect grooming sack to keep kitty calm and still while clipping nails.
Just slide the collar over kitty's head, adjust to the size and close it with zipper. Ideal for any size cat. Designed to keep kitty close and secure.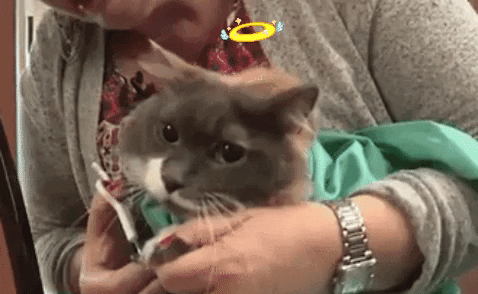 Specifications
One size fits all
For pets of up to 10kg
Easy to clean
From just $27.99 keep your kitty happy and safe!
Click on "ADD TO CART"  to get yours before the sale ends tonight!