Maximize your fitness goals in the comfort of your own home! Pulls Ups are one of the best all around muscle building exercises you can do!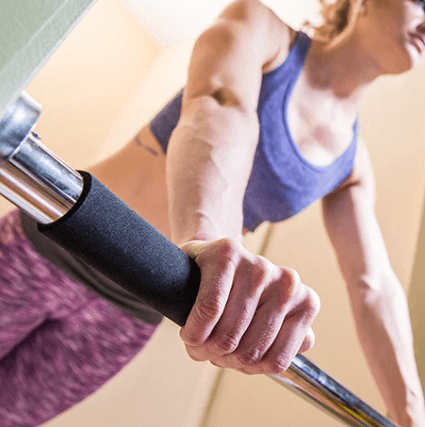 Our pull up bar is adjustable to fit any standard sized doorway, and is designed to work perfectly in your home, garage, or office.
Shape your ideal body by toning and strengthening your arms, shoulders, backs and abs.
The comfortable handle grips allow for extended workout time alleviating any discomfort or pain in your hands and wrists.
Pro tip, combine the door frame pull ups with push ups and you have a full all around upper body strength and muscle building regime! Simple as that, no expensive gyms required.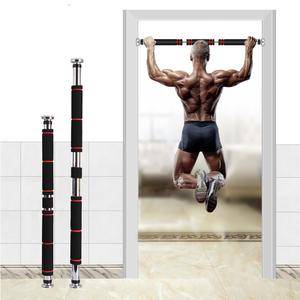 Features
Adjustable Length: From 23.6 to 39 Inches (  60cm to 100cm )
Weight: Tested up to 360lb ( 163kg )
Multi-function usage: You can do whole body workouts (pull ups, chin ups, hanging leg raises, push ups, dips, crunches, leg squats)
Portable: Easy to remove and take anywhere! Completely portable pull up bar.
Easy to install and no drilling required: Our adjustable door bar is easy to install and drilling is not required, everything you need is included.
Anti-Skid: Designed with two anti-skid devices on both sides, which can firmly stick on the wall. The harder you pull this bar, the more stable the bar is.
Flexibility: Multiple rotating door mount kit gives the flexbility to move to different places or heights. Perfect for your home, garage, or office.
Comfortable: Foam hand grips, non slip extra long foam grips for extra comfort to minimize hand fatigue or pain. Allows you to do wide grip and short grip pull ups.
Specifications
Material: Steel + Foam
Max Load: 360lb ( 163kg )
Adjustable Length: 23.6 to 39 Inches ( 60cm to 100cm )
Frequently Asked Questions
Q: How can I install the pull up bar?
A: First confirm the distance between installation positions, than hold the middle of the Door bar with both hands and Rotate according to extension direction. Installation is completed when bar can't rotate anymore. 
Q: Will my bar fit? How do you think about sizes?
A: Door bar is adjustable, from 23.6 to 39 inches.