Threading
Threading hair removal is rapidly becoming one of the world's best and fastest hair removal techniques. This technique, developed in the Middle East, is an ancient method.
How long does face threading last?
Depending on your hair type and area of the face, full re-growth can be anywhere from 2 to 6 weeks. Hair will start to grow back sparse and finer after repeated threading because hair is pulled out at the root, which gets weakened through this process.
Is threading very painful?
This process of removing unwanted hair from your eyebrows to shape them and make them even more curved to give your eyes that gorgeous look is quite painful at times.
Now you can remove hair safely and easily any time a stray hair pops up from cheeks, chin, forehead, upper lip, arms, legs, fingers, and toes.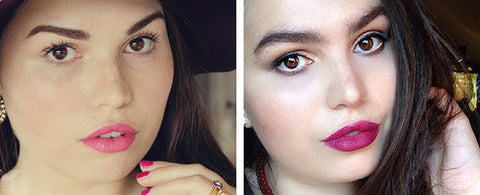 Features 
Amazing hair removal and without skin irritation. Sterile hygienic and mess free
One-handed operation compared to other solutions! Removes hair from the root for slow regrowth. Good for all skin types and colors!
Shaved function: hair removal/shaving dual Hair removal device hair removal parts: facial / neck
Size: 59 * 40 * 43mm