Now you can lounge around the house, or get active outdoors while keeping your feet warm and dry with these Winter 35 Below Aluminized Insulation Fibers Heat Socks! They are the perfect multifunctional socks, and the stretchy nylon fabric makes them a great fit for outdoor enthusiasts, and both men and women alike.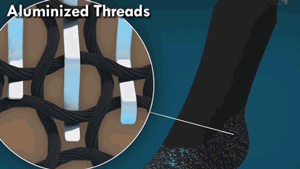 The Socks is made of premium aluminized threads that are woven into a breathable, super soft knit fabric, with a conductive fabric technology which uses your body heat efficiently, and minimizes sweat and moisture so that your feet stay warm, dry and cozy no matter the conditions.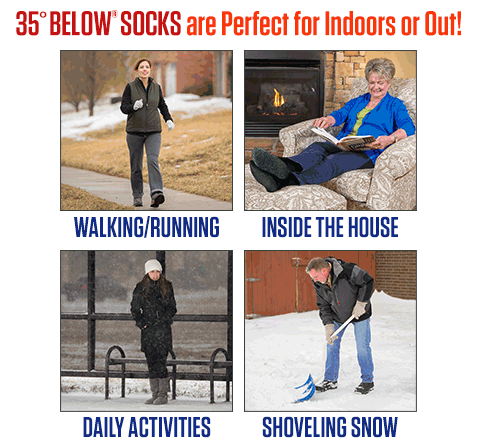 Whether you're out skiing, hiking, or lounging on your couch on a cold winter day, these cool socks will keep your feet warm and cozy. Never worry about uncomfortable damp socks again, and stay dry with these Socks!
FEATURES:
Aerospace Fabric Technology, Aluminized Threads
Reflects Heat, and Reduces Moistures
Thin, Sheer, and Lightweight
Warm, Dry, and Comfortable
Perfect with Dress Shoes, Hiking Boots, Running Shoes
Washing Machine, and Dryer Safe

Specification:
Material:Aluminized fiber
Color:Black
Size: 38*12cm/14.96*4.72in (Conversion: 1inch=2.54cm, 1cm=0.393inches)
Package include:
1 Pair Sock