🚪Hands Free & Foot Operated Door Opener
😊Suitable for all doors.Available in two stylish finishes.💯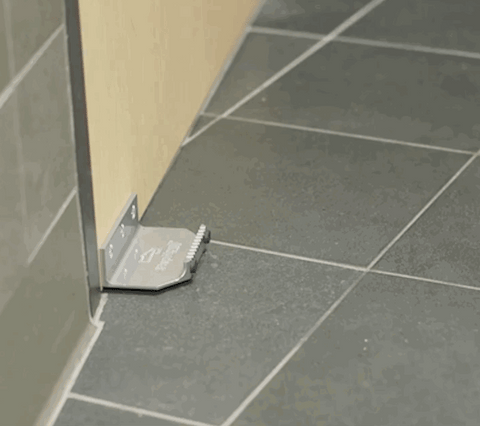 Features:
Eliminate the spread of germs, prevent cross-contamination, reduce paper towel costs. - When we go out with children or go home, our hands will be covered with many bacteria, and the important point we ignore is the hand, door handle, the door lock will be an important way for bacteria to cross-infection.

Open the door when your hands are full. Increase accessibility in your facility. - Hands-free and foot operated door openers offer a low-cost and effective way to ensure you have a germ-free option when exiting your house, bathroom, restroom and so on, Simply step and pull, it's that easy!

Do-it-yourself (DIY) installation - 5 minutes or less.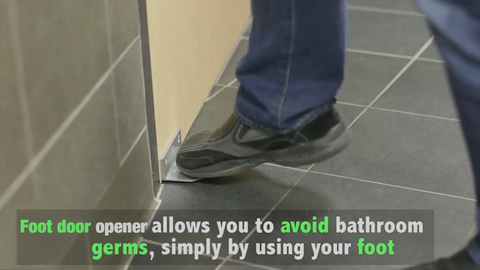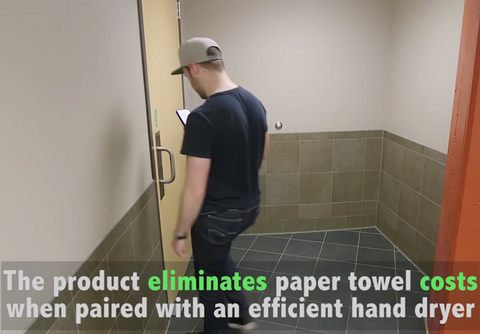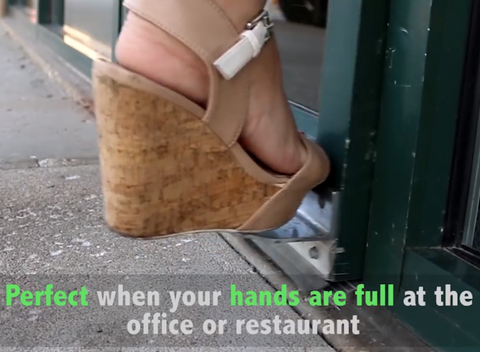 Specifications:
Material: Aluminum Alloy + Stainless Steel

Type: Small Aluminum Alloy / Small Stainless Steel / Large Stainless Steel

Size: Small Aluminum Alloy - 50*60*30 mm /2.0*2.4*1.2 in
        Small Stainless Steel - 50*60*30 mm /2.0*2.4*1.2 in
        Large Stainless Steel - 100*60*30 mm /3.9*2.4*1.2 in

Material Thickness: 2mm /0.08in

Surface Treatment: Sandblasting + Oxidation
Package includes:
1 * Door Opener (Including 3 screws)