Grab your Discounted Narwhal Whale Pillow Plush while the store LAUNCH DISCOUNT is on. Once we reach 100-unit sales, we will be increasing the price back up to $39.99. This is absolutely a great gift! 
ONLINE EXCLUSIVE
QUANTITY IS LIMITED DON'T MISS OUT ON 2021's HOTTEST GIFT!
THE PERFECT GIFT FOR VALENTINES DAY, CHRISTMAS, BIRTHDAY, WEDDING AND ANNIVERSARY FOR THE PERSON WHO LOVES ROSES OR NARWHAL WHALES!!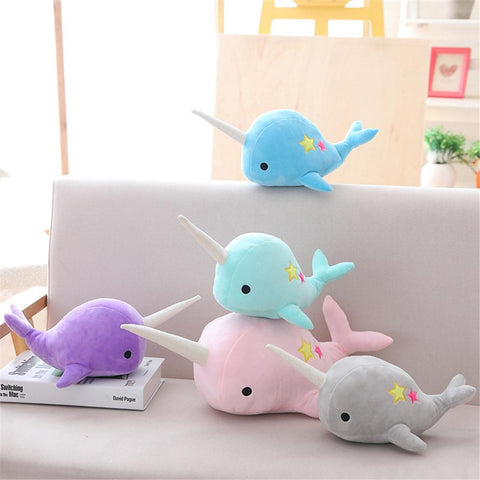 Our Narwhal Whales Pillow Plush is the perfect gift idea and symbol of sophistication and timeless love. Our artisans are devoted to producing excellence and ensuring each Whale Pillow Plush is carefully handmade using high-quality materials. 
Spoil yourself or surprise a loved one with this highly detailed Narwhal Whale Pillow Plush.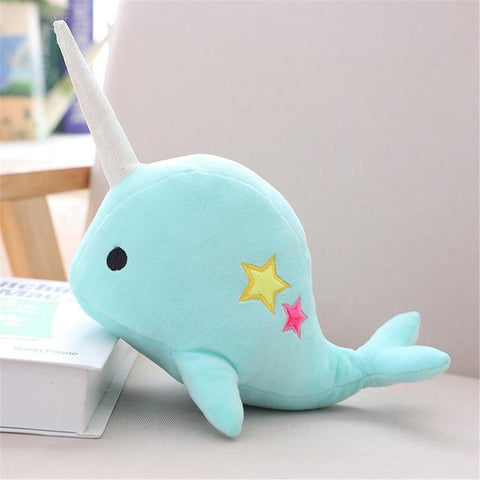 US orders - Delivery in 12-25 business days once shipped. Ships worldwide. Allow 2-3 weeks for international shipping.
Features:
HYPER REALISTIC: The whale pillow took all of the attributes of whales and put every last detail into the pillow to make it look as realistic and as close as possible to a real-life whale as we could. This includes details of the whale's legs, body, tail, nose, eyes, whiskers, and even its sweater.

SUPER SOFT: The whale pillow is made using polyester polyurethane blend cotton along with a 100% polyester cover that gives it the super stretchy, soft, and realistic look.
Package includes:
1 x Kawaii Narwhal Whale Pillow Plush 3D Stuffed Animal 
Packed safe and secure