The finger piano is so easy to learn and so enjoyable for everyone. It is the best gift for a birthday present, a Valentine's Day gift, or even as a Christmas present. Suitable to be given to kids, that special someone in your life, this would be perfect for anyone in your life.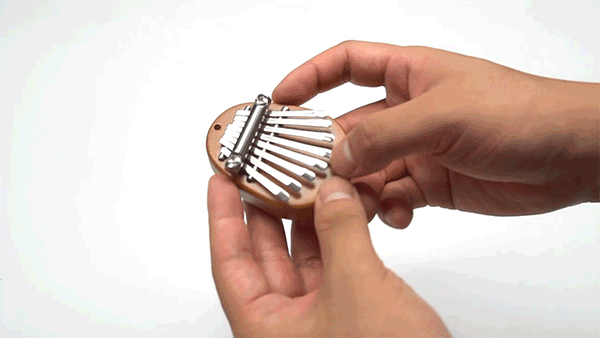 ♫ Wonderful Gifts:Music can soothe people's tired mood and make us calm or happy. A thumb piano brings more than just the enjoyment of music, but also your yearning for auditory art. Playing Kalimba with your kids and loved ones is always a great time to enjoy! A Kalimba always be a wonderful gift for someone you loved in deep or yourself to relax.
♫ Music is for All Occasions:Compact and Professional Kalimba Size with a complete set of accessories and White Gift Box. Perfect Gifts for music lovers, just grab your Kalimba and show your melody and musical style anytime, anywhere.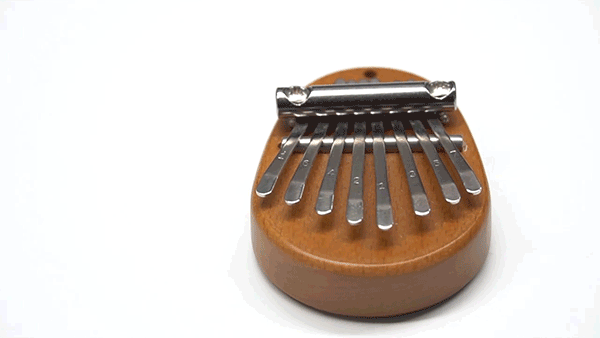 Kalimba Thumb Piano
Kalimba is an African musical instrument that has been popular for centuries. Although it has a long history, the sound is vibrant and modern, and can play a variety of music: African, pop, folk, classical, country music, light music, carols.
Without any music basis, you just move your thumb to get the wonderful music that delights your day long.Applicable: The best instrument for performance, recording, family, outdoor, school, party, and relaxation.
♪Mini Kalimba thumb piano for kids material:High quality wood,when touch finger piano key,you can feel smooth and round surface and keys vibration resonates and make wonderful music
♪Kalimba 8keys engraved notes,you can directly play without sticker notes,especially fits for kids, adults ,beginners and professionals.
♪8 key kalimbaThumb harp package included pendant,keychain design is convenient for carring to any occasion like Birthday,Christmas,Thanksgiving day
♪Finger harp have a mini cute appearance,it is best musical instruments gift idea for your kids,family,friends.
♫ Material and Structure:Handmade with natural high-quality mahogany, lightweight and durable, balanced sound. Selected ore steel bars, high toughness and high strength provide a smooth play. The body is made of solid wood and has a box design that resonance is strong and the sound is more full, melodious and lasting.
♫ Hand-rest Curve Design & Bending Keys:Ergonomically designed and beautiful polishing to provide a more comfortable and convenient experience. The tines of the keys are engraved with notes, more conducive to hand-eye coordination than other sticker note thumb pianos and are not easy to fall off.
♫ Easy Learn, Easy Play:You can have Kalimba talent in a short time. We offer you a User Guide eBook that can play a song in 5 minutes. Kalimba is a good choice for kids and adult beginners to start the music. 
Easy to play & enjoy music
Without any music foundation, only need to use two thumbs to make a beautiful sound. Kalimba can also be played with other musical instruments such like ukulele, guitar, etc.
Leave the computer, iPad and cell phone for a while, pick up the Kalimba, exercise your fingers flexibility and coordination with the brain, easily explore and cultivate your musical talent, and enjoy the pleasant and wonderful music melody.