What can Mini USB Night Light do for you?
A soft warm white light accompanies children to sleep.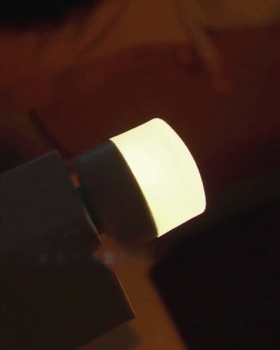 A pure white light for you when you work or study at night, and will not affect the rest of the family.  
When plugged into a power bank, it can be used as an emergency flashlight in the event of a power outage or outdoors.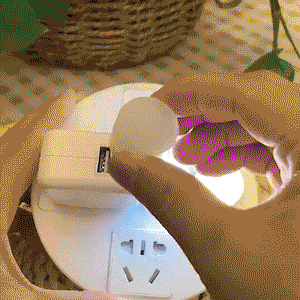 MAIN FEATURES
Plug and Play: It can plug in any USB interface for use. Suitable for charging bank, socket, computer, charger, and other places with USB ports.
Provide Light at Night: Built-in high light LED beads, it can provide soft warm white or pure white light at night. Perfect for those who need to sleep with the lights on, and those who get up in the night to urinate, nurse the baby, etc.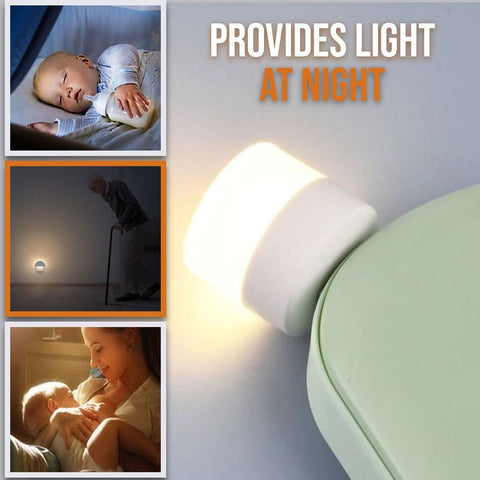 QUALITY NIGHT LIGHT : This night light combines a sleek and modern design that is perfect for bedroom, kids room, nursery, bathroom, kitchen, living room, hallway, stairs and anywhere you need a guiding light.
ENERGY EFFICIENT : LED bulb is cool to the touch and will never burn out or need to be replaced—saving you money year after year.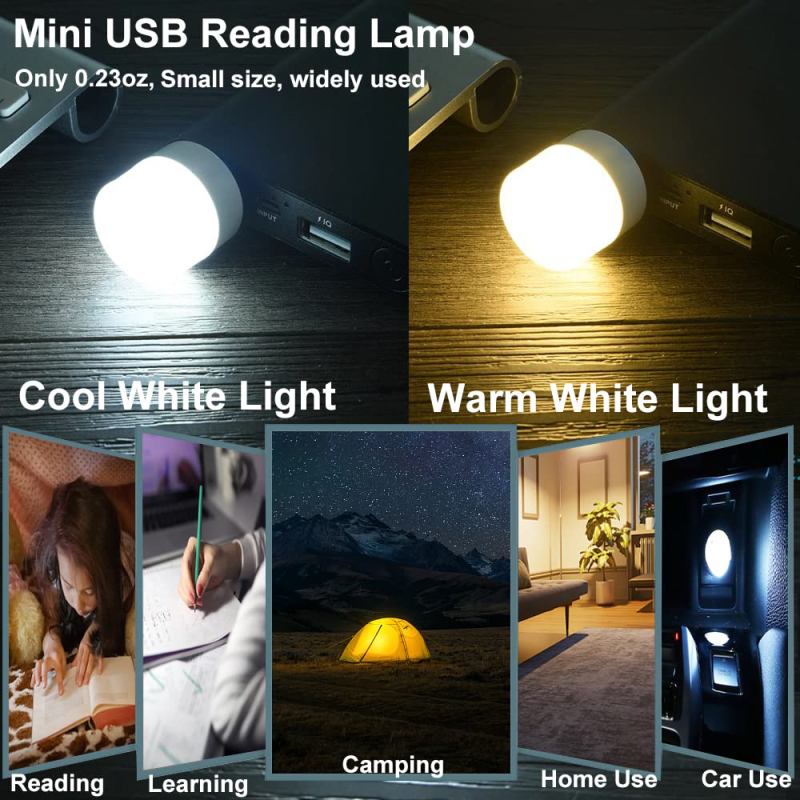 Mini and Portable: With a compact size 37x24mm, it is easy to carry around with you. Suitable for home, bedroom, toilet, corridor, office, hotel, camping, other indoor and outdoor use.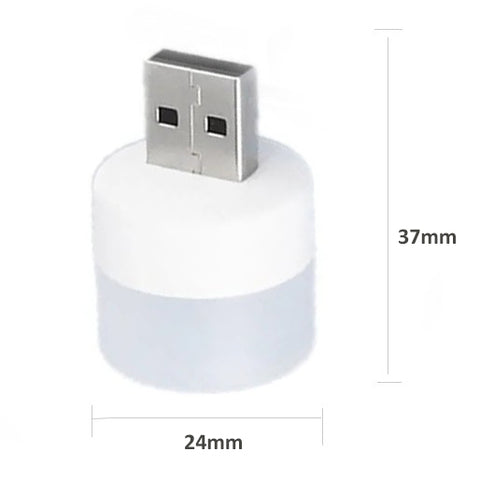 Specifications:
Name: USB night light
Power: about 1W
Voltage: 5V/1A
Weight: about 6G
Color Temperature: 6500K white light / 3000K warm light
Size: 25MM*24MM (including USB 37MM)