Prevents Cures Leaky Fork Seals Most dirt bike riders are faced with leaky fork seals several times a year.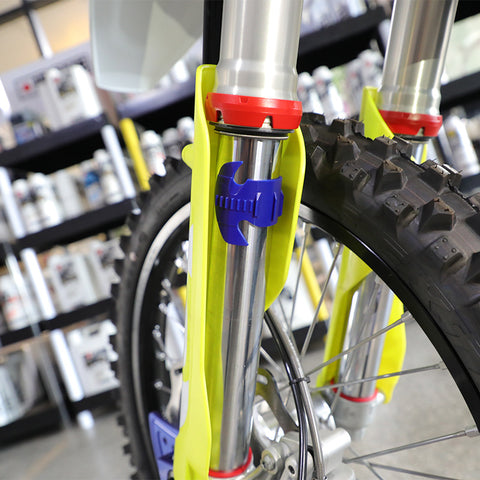 Riders are then challenged to repair a complicated and sensitive suspension system that requires specialty tools.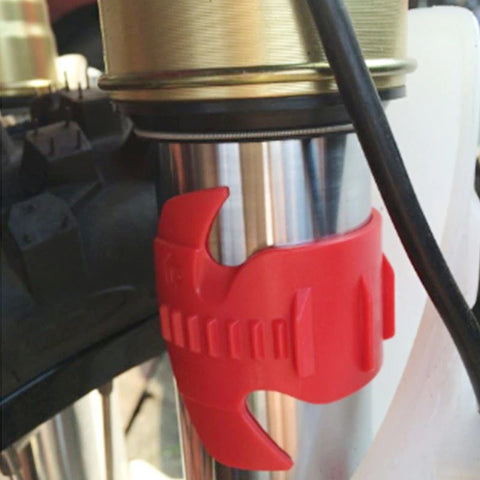 The alternative is to pay for an expensive repair bill and take time off the bike while it is in the shop.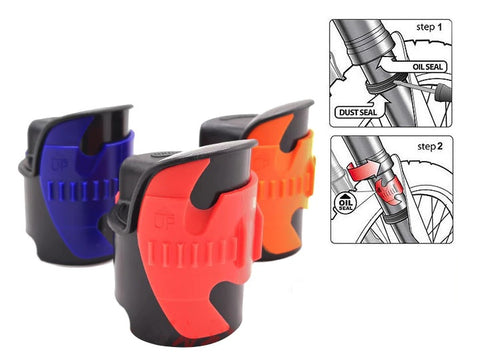 Additionally, it can ruin a race day or an epic trail ride. However, having the ability to quickly and easily repair a leaky fork seal at the track or on the trail can save repair costs, race entry fees, salvage valuable title points, or reclaim that weekend trail ride!
Fix Leaky Seals Fast. Just lower the dust seal and snap it on your fork tube. Then insert it into the leaky seal and twist. The design maintains the proper position and angle as you rotate around your fork tube. You don't even need to remove most fork guards. It is important to note that it effortlessly pulls the dirt OUT of the fork rather than pushing it deeper into the fork. You can also run your dust seal through the lower tooth on the tool in order to clean that seal up as well.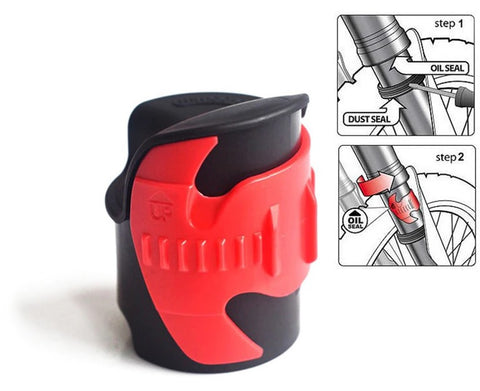 Now just clean the fork up and put the dust seal back in place. Comes with a protective holder so that it can be stored safely in your toolbox or trail pack ensuring you always have the appropriate tool for the job. Features Pull dirt OUT of the forks Quickly prevent cure leaky fork seals Protective holder for storage Made of quality ABS material, solid, practical and wear-resistant. Fits all motorcycle forks from 45mm to 55mm.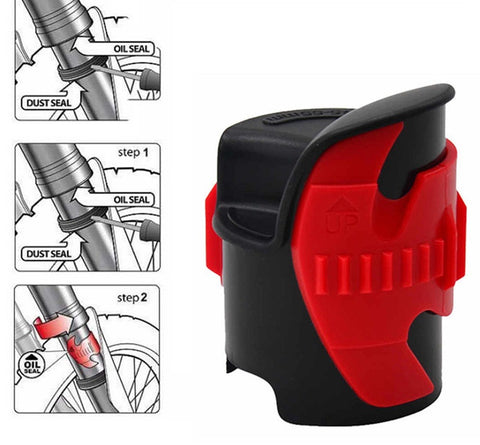 This fork cleaner is lightweight and portable, convenient to carry out, a nice addition to any riders. Prevents and cures most leaking fork seals quickly. The perfect tool for cleaning mud seals fork.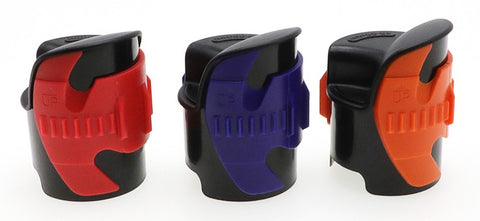 Product Information:
Size:
44-55 (mm)
Applicable Models:
45-55MM front fork shock absorber oil seal universal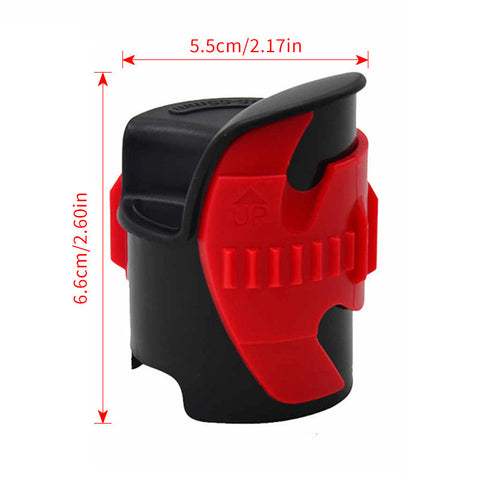 Packing list:
1 x 
Shock-absorbing cleaner