Multifunction Cutting Board with Shelf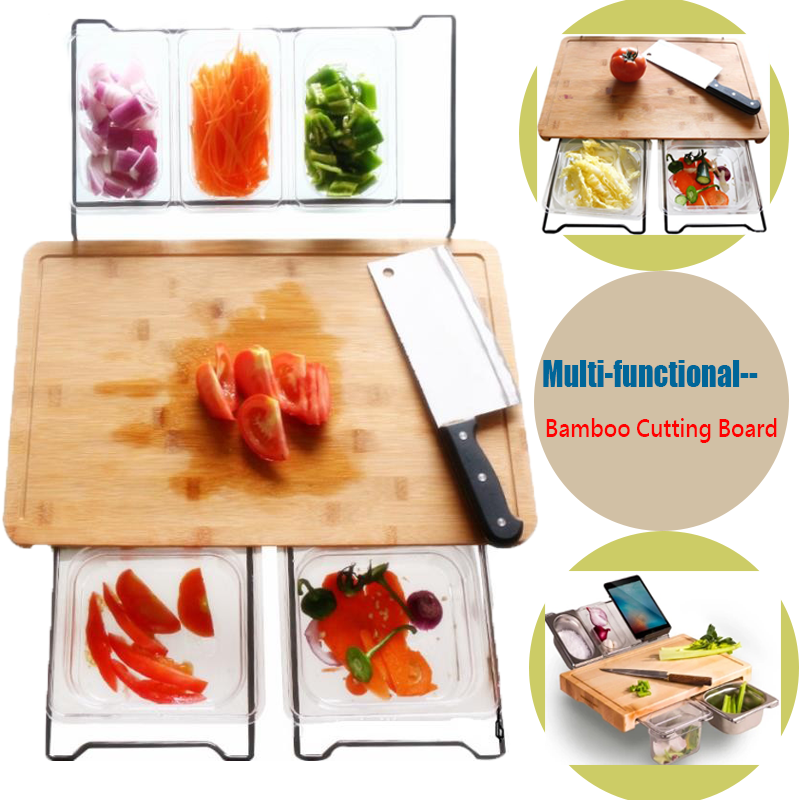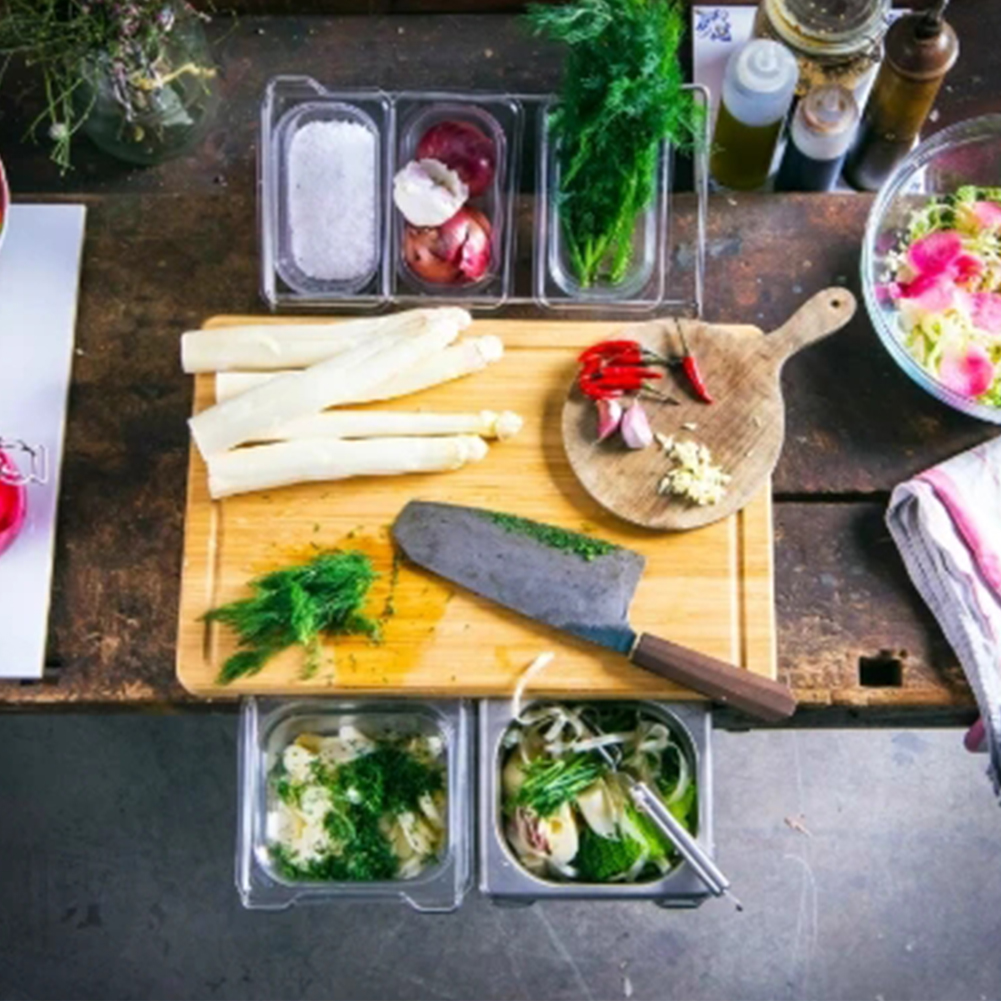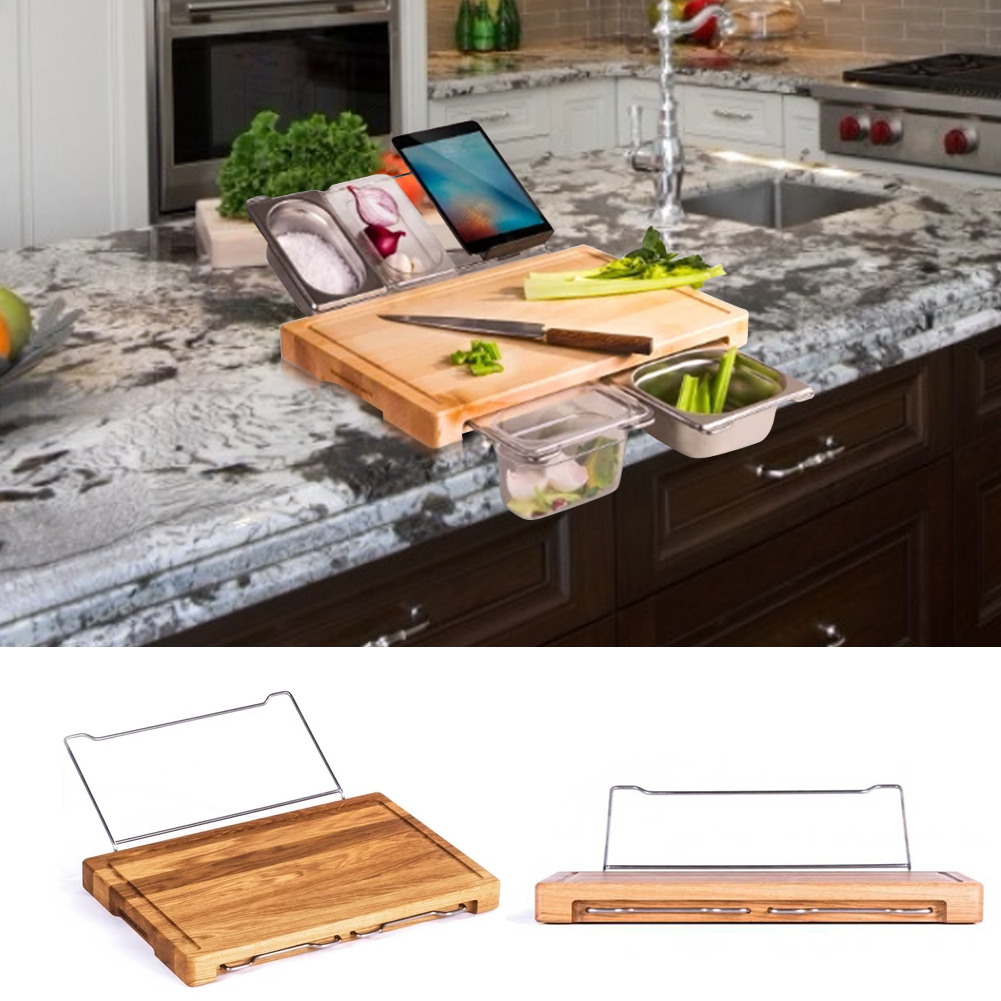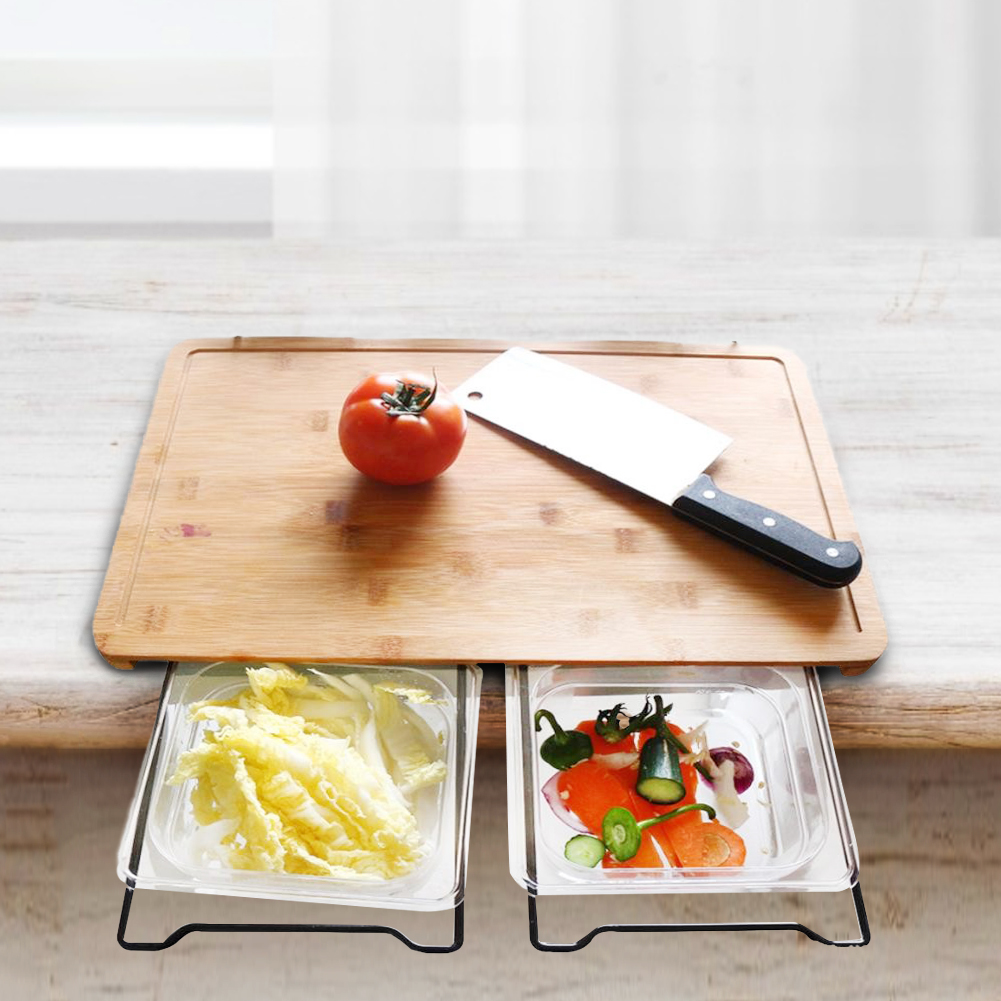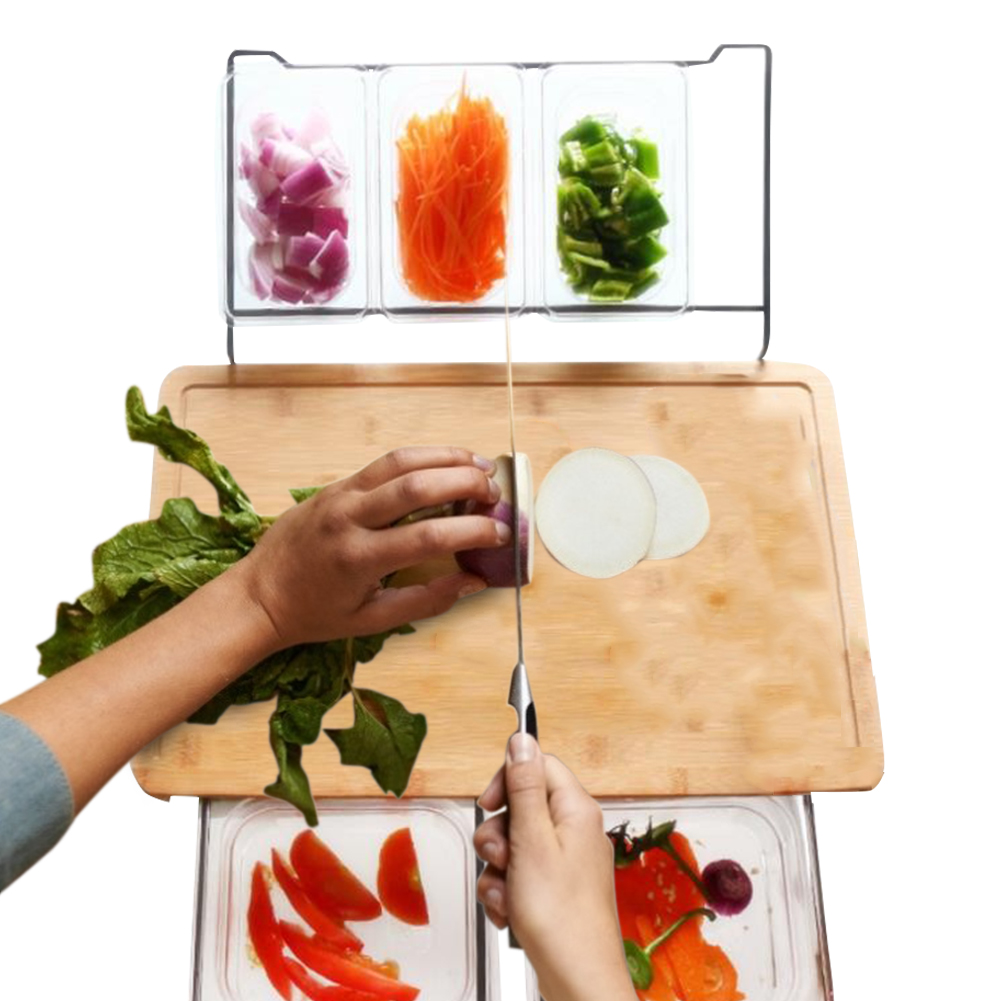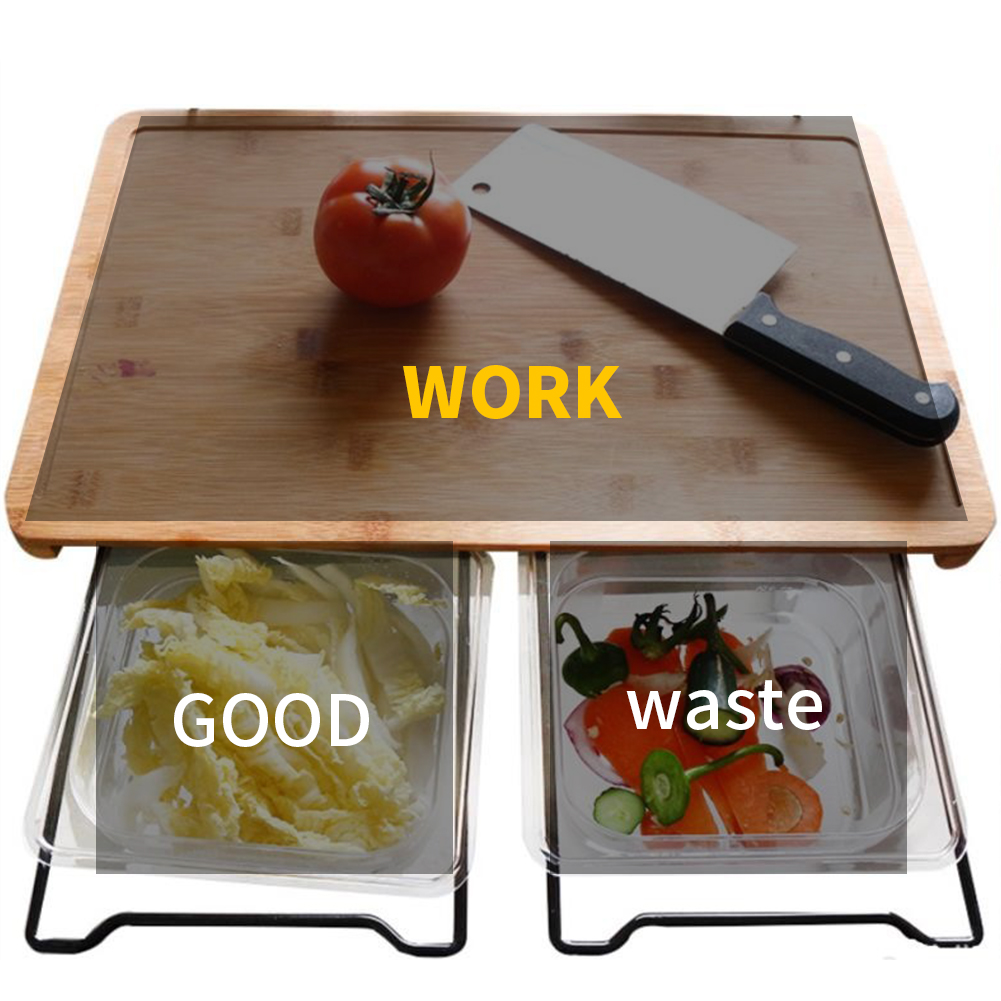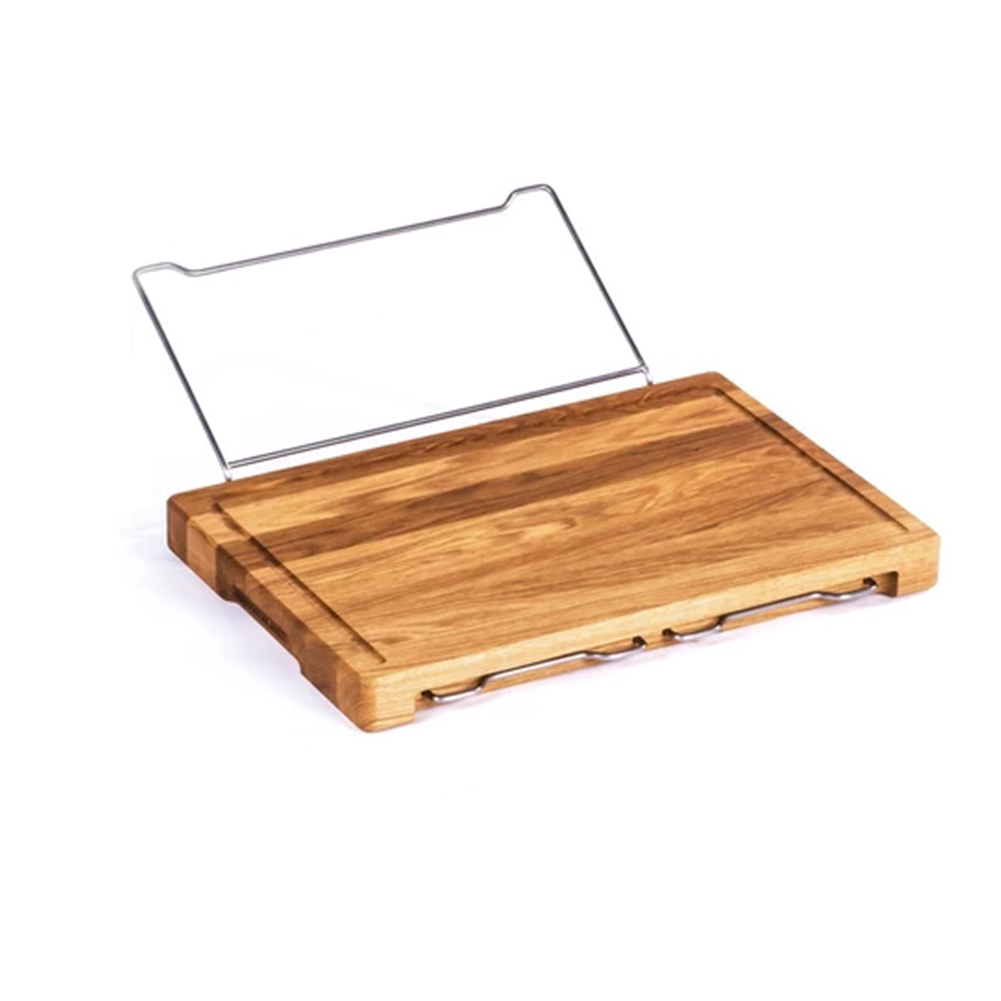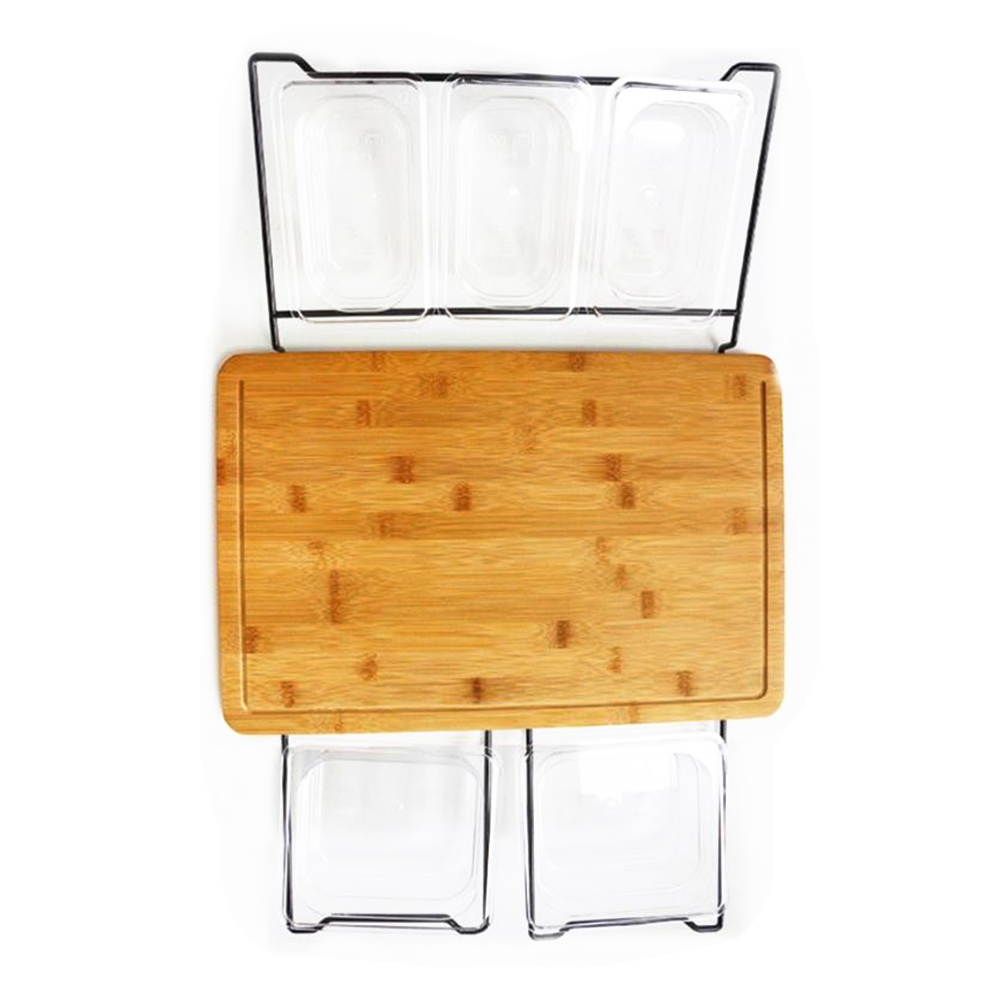 FEATURES AND BENEFITS:
Multi-Purpose- You have never seen a cutting board like this! Design to meet all your cooking expectations. Built to cut meat, chop veggies, prep dishes, storage, and so much more.
Storage Wire- The heavy metal wire built with very high-quality material, not easy to break, and built for four trays that fit in the cutting board giving you the option to store food if necessary.
Eco-Friendly- Made of 100% natural bamboo. Our Eco-friendly bamboo cutting board is not only naturally safe and holds antimicrobial properties but is also reversible and heavy-duty, very easy to handle, clean, and last a long time. Our bamboo board is impressively pleasing to the eye. Get ready to have a new kitchen favorite.
PRODUCT SPECIFICATIONS

:
High-quality materials, not easy to break



Cutting board size: about 43cm*28cm*1.8cm
Cutting board with hardware weight: 1.91Kg


Cutting board with hardware package size: 44cm*29cm*4.5cm

Small storage box size: 17.5cm*10.7cm*6cm

Large storage box size: 17.5cm*16cm*6.3cm
Package Content: 
Cutting Board + 5pc Boxes: 1pcs Multifunction Cutting Board with Shelf + 2 Large Boxes + 3 Small Boxes