Get 50% OFF This Week!
*Attention: because of extremely high demand, The3D Mitre Angle Measuring Gauge expects a delivery time of 9 to 18 business days worldwide.
Measure 90° Angles Accurately with Slide and Mark Measuring Gauge 

Are you finding it hard to get accurate angle measurements for your woodworking projects? Rest easy and make your projects easier with the Carpenter's 3D Mitre & Corner Angle Measuring Tool!

Either you're working on angled, rounded, or flat materials, the Carpenter's 3D Mitre & Corner Angle Measuring Tool is the only measuring tool you need for a fast, accurate, and easy measurement like never before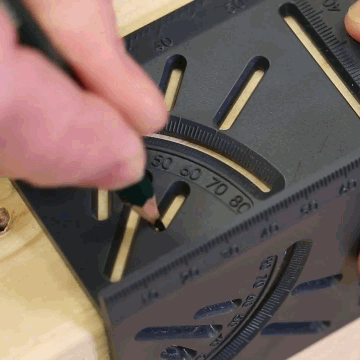 PRODUCT DESCRIPTION
Accurate marking & measuring is a crucial part of a successful woodworking project, which is why finding the right tool for the job is important. So before you make another unsightly cutting mistake, now is the best time to give this 3D Mitre Angle Measuring Gauge a second look!
It conveniently takes error-prone calculations out of the process when you need angled miter cuts for trim moldings, furniture work, & other woodworking projects where you want corners to have a more professional finish. Some of its outstanding features include ease of use, durability, accuracy, and allows you to read measurements quickly. It helps in achieving a precise cut or alignment for a wide range of home improvement, furniture, or construction projects.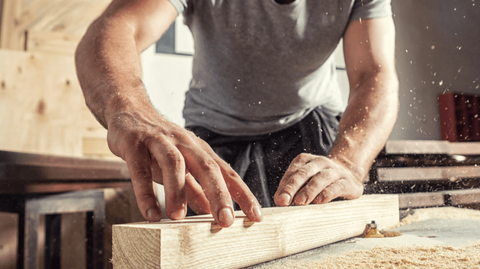 HIGHLIGHTS AND FUNCTIONS
MEASURES SCALES/DRILL SIZE – Equipped with centimeter, angle scale for free angles from 0-90° and two different limit stops for 45° and 90° angles. Also comes with an integrated drill gauge for determination of drill diameters.
DURABLE MATERIAL

 

– 

Made of plastic, durable, and high strength material which can withstand years of work.
IMPROVES WORK EFFICIENCY

 

– Greatly simplifies three-dimensional marks, measuring and transferring dimensions, so you can continue marking around corners quickly and accurately.
WIDE APPLICATION – Can be used marking gauge for parallel lines and is designed for three-dimensional work pieces like beams, squared timber, pipes, and more. Creates layouts in the tiling, bricking, paving stones, lumbering, laminating and more! Handy for creating bull eyes, arches, plumb cuts and any projects you can think of!  
SPECIFICATIONS:
Material:

 

ABS
Size:

 

150 x 275 x 66 (cm)
Net Weight:

 

65g
PACKAGE INCLUDES:
1 x 3D Mitre Angle Measuring Gauge