Push and Pop! Easiest Way To Get Access And Store Your Food!
PUSH AND POP TO OPEN - A convenient and easy way to open the lid. The design used to open lid easier with a simple push to the lid and the handle will pop.
AIRTIGHT - Keep your foods fresh with our very easy to use airtight lid-lock mechanism. Our food storage containers create an airtight seal by simply pushing down the ring on the lid. Lift the ring and push up whenever you want to open the container!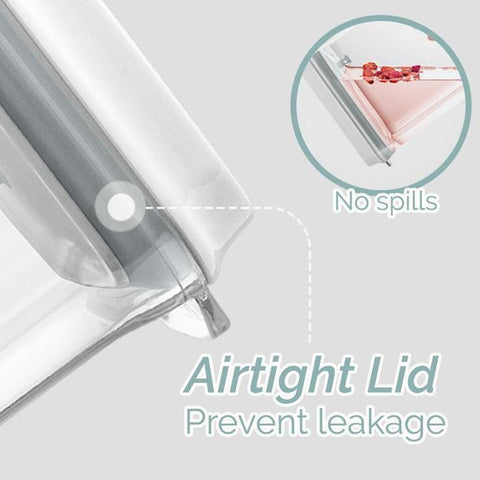 3 IN 1 LID - The lid has a spoon holder making it easy for you to not lose it and consistently use the same spoon. It also has a leveler for the right amount of good you get. And a lid holder that makes your lid holds to the container.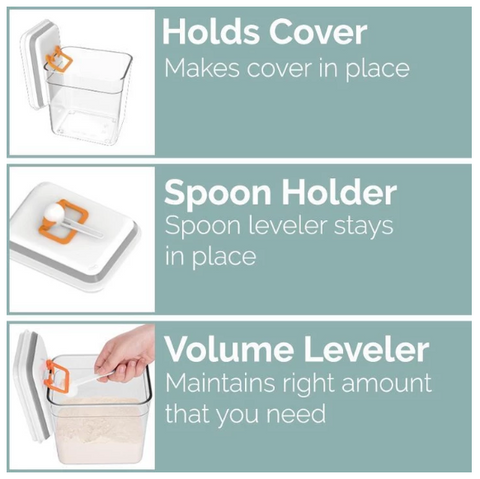 EASY TO CLEAN - The plastic container is very easy to clean. It is dishwasher safe and residue can be removed very easily. Hands can easily reach inside as it has a big mouth opening.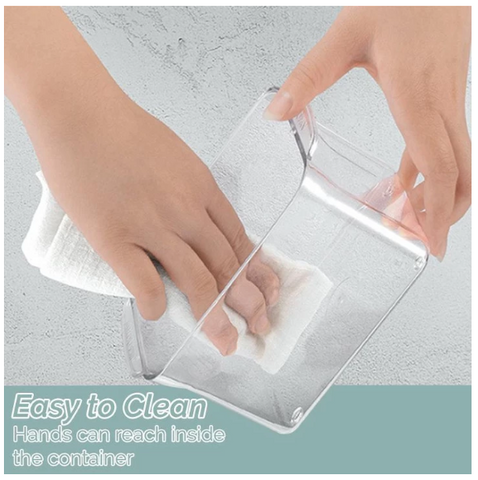 SAFE MATERIAL - Made of food-grade environmentally friendly plastic, safe and guaranteed by FDA/LFGB standard.
WIDE APPLICATION - With 1700 mL capacity, it's a perfect size that can also store ordinary household staple food, including cereals, flour, sugar, pasta, rice, coffee, nuts, snacks, etc.