Small Disks, Big Results.
This glider exercise is a low impact exercise but highly effective for total body workout. These core sliders can broaden your range of exercises while reducing your risk of injury.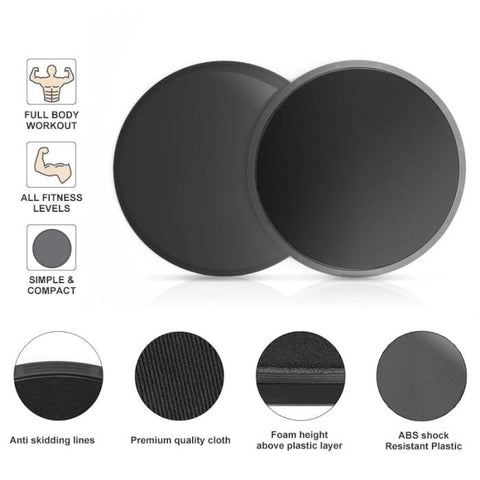 DURABLE & PORTABLE
Small-sized disc gliders are easy to carry around and use everywhere - home, vacation, office, friend's house, indoor or outdoor, can be used on both carpeted and hardwood floors. The lightweight slider bundle can be stored in small spaces, making it the perfect exercise equipment.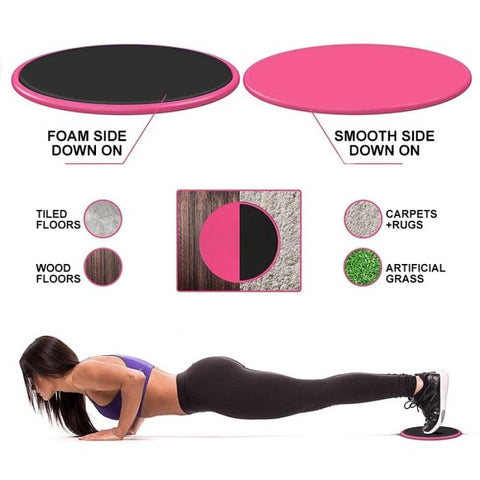 WORKS ON ANY SURFACE
Smooth side slides on the carpet and the fabric side slides on hard floors, so you can use them on nearly any surface. Just flip them over and slide to lose weight, feel great, and tone your stomach. Core sliders are a perfect core supplement to support other performance sports like yoga, Pilates, cross-training, and strength training. Lose fat rapidly and easily without unnecessary or unhealthy strain or tension to prevent injuries and sprains.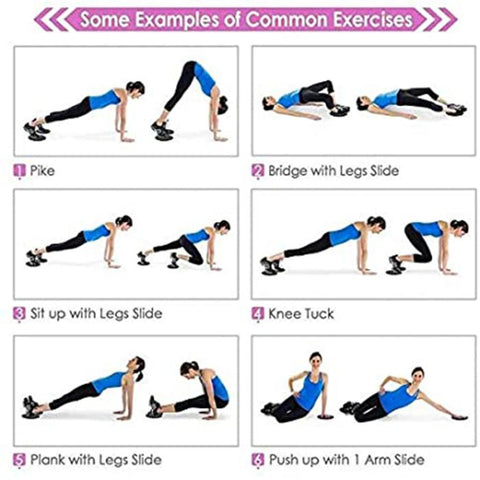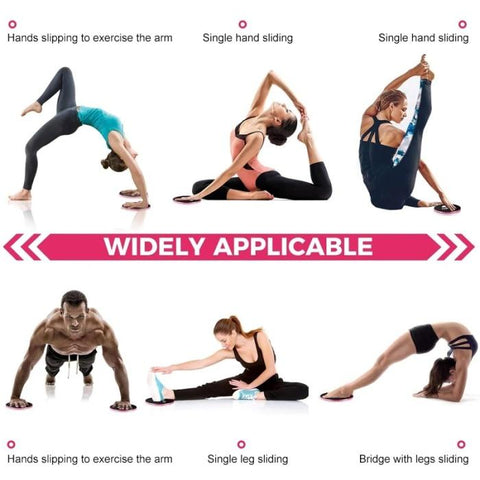 INCLUDES EXERCISE GUIDE
To give you some suggested exercises for a great full-body workout at home or at the gym. Our core sliders are not just great for abs workouts, you can also use them under your hands or feet to thoroughly work for multiple muscle groups throughout the body.
Specifications: 
Material: foam + abs
Size: diameter 17.8cm
Shape: Round
Color; black blue. red. pink, orange

Package Includes: 
1 x 1 pair /2 pcs