Features:
High Quality and Safe: The material of this thigh master fitness equipment is made of ABC and metal materials, which are very environmentally friendly and harmless to the human body. It is lightweight for secure storage and convenient use as a home gym workout equipment.
Unique Design: S shape Thigh Master design, good elasticity, strong toughness. Excellent exercise toner for the arm workout, leg workout, inner thigh exercise equipment.
Tone your Entire Body: Simple but effective fitness equipment, toning for thighs, triceps, buttocks, hips, and arms, excellent home gym exerciser. Easy to use with the different movements for different body parts.
Specifications:
Material: PVC, foam, steel spring
Product size: 30 x 12.5 x  6.8cm
Net weight: 320g/0.7lb.
Package Includes:
1 x Thigh Workout Exerciser  
ENHANCE YOUR INNER THIGH ANYTIME AND ANYWHERE
You can use our inner thigh exerciser to exercise your arms, legs, and hips, so as to build a better body. Give yourself comfort when working out with this thigh toner. Designed with padded handles that offer comfort between your hands, arms, and thighs. Avoid chaffing or rubbing when using this piece of equipment during your workout routine.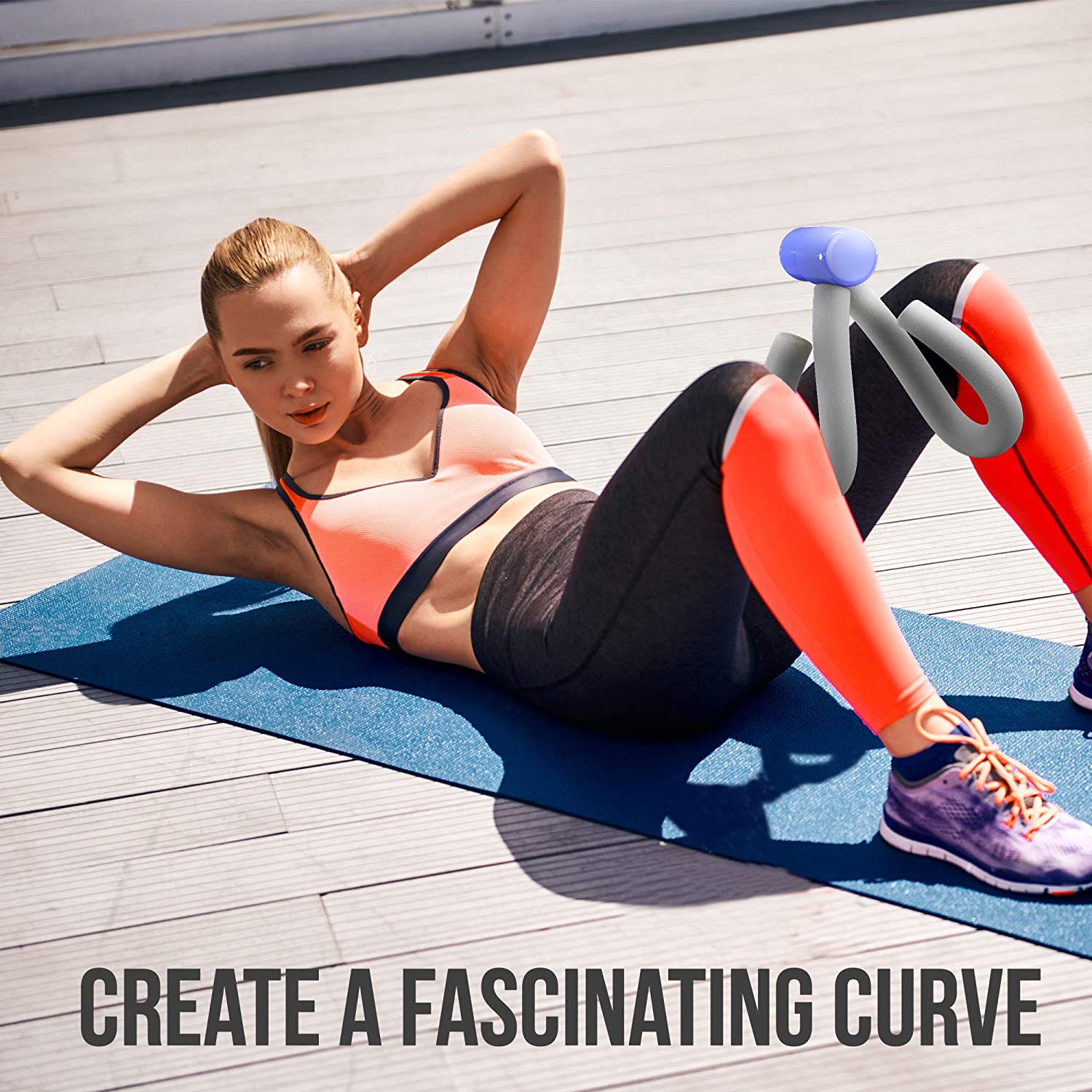 Work out your butt while working out your thighs. With the Thigh Workout Exerciser you can perform exercises that can work out your outer thigh while working out your glutes. Stop doing two different leg exercises when you can do both at the same with this thigh trimmer. 
You can work out your arms too! You can strengthen your upper body by pressing the handles with your hands. This thigh toner works for both leg and exercises for your upper body.