With this convenient storage container, there's no need to lay your cleaning supplies all over the kitchen sink. 
This Rack Multi Purpose Holder is the perfect size for storing a medium-size bottle of dish detergent, a large bar of hand soap, and a sponge.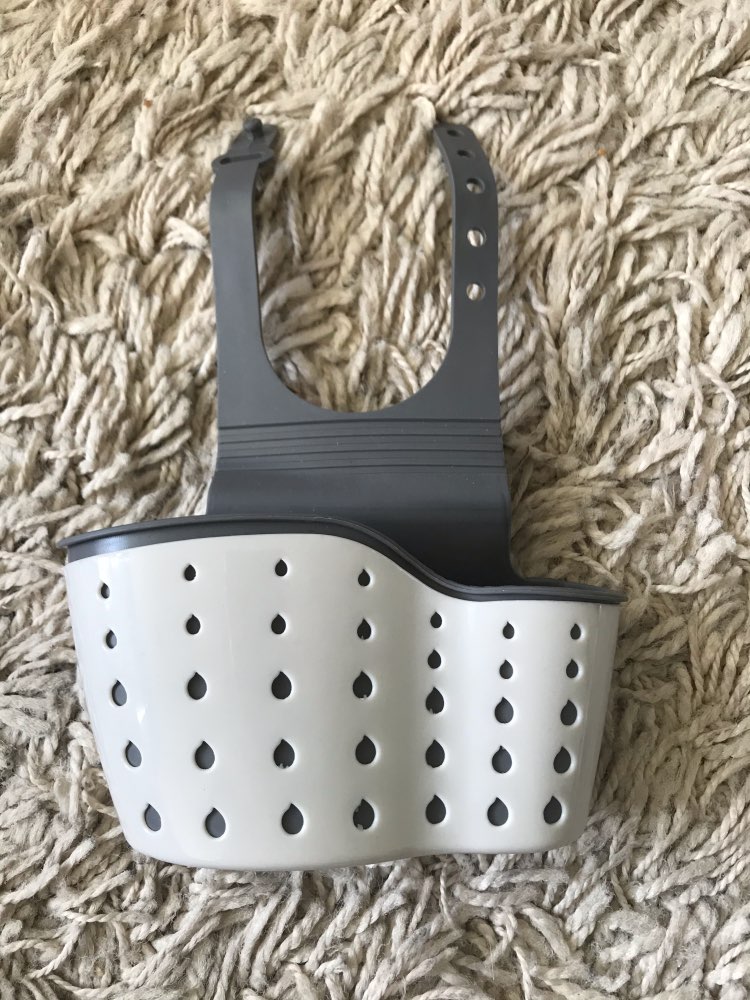 A regular-sized sponge fits diagonally in the holder, keeping it out of the way and clean while allowing it to air dry. The holder attaches easily to the faucet and is held firmly in place with a suction cup.
The Rack Multi Purpose Holder would also be perfect for bathrooms and utility rooms or use it to store small items all around the house.
Features:
Material: PP + rubber
Size: 13x22cm.
Product: Kitchen hanging trash rack
Attached wall kitchen sink shelf hanging basket storage bag
Package Including: