My unique handmade, wood burned water colored Nativity puzzle is a must have for the Christmas season!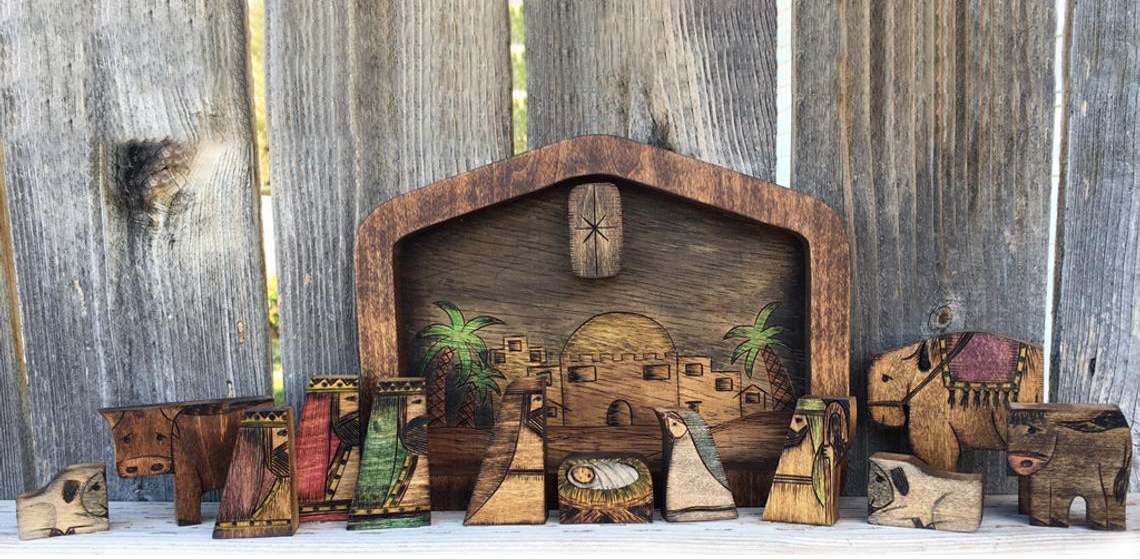 It measures about 20*15cm so you can easily display it nicely on a piano, shelf or mantel.
Handmade in NC.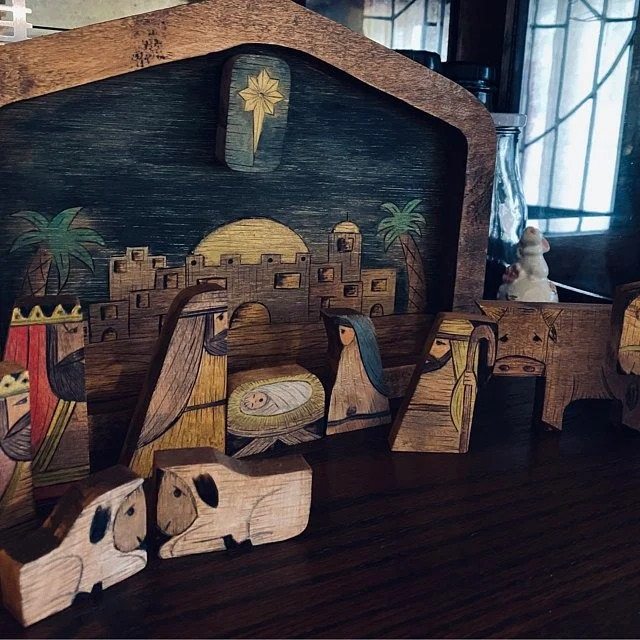 All the pieces fit snuggly together as a puzzle inside the manger frame when it's time to put it away.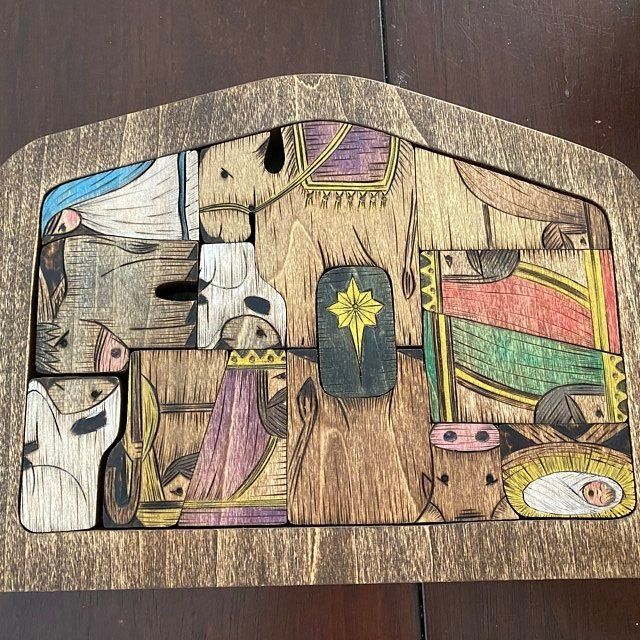 The puzzle aspect of this Nativity really appeals to children. My kids love racing taking it apart and putting it together over and over again! (Not necessarily considered a toy, especially for children under age 3)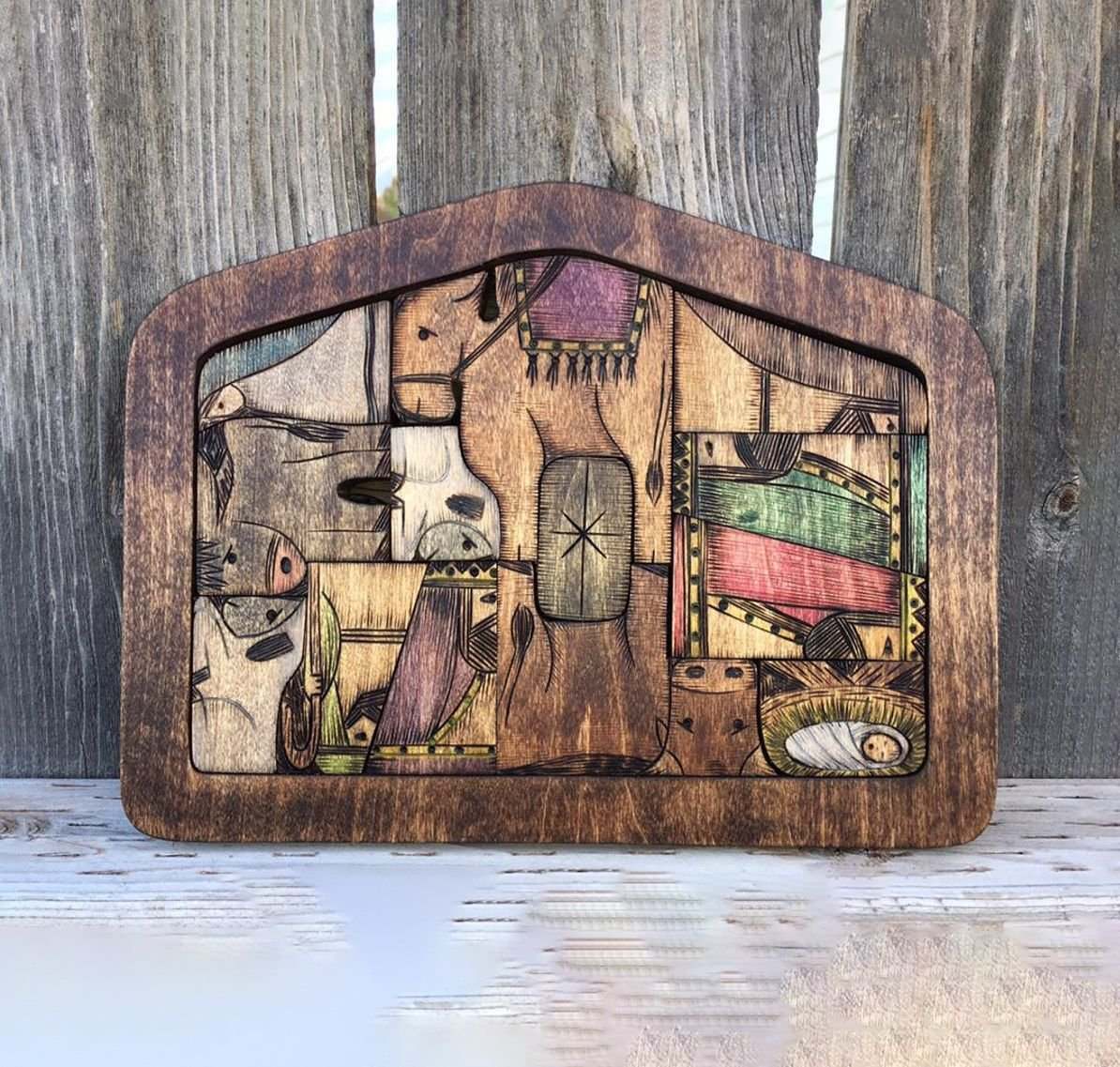 Because I make each of these puzzles by hand, yours may look a tad different than the picture shown, but it will be very similar.