These exquisitely detailed, lifelike figures are made of resin and iron and are designed to capture the joy of the Holy Family. The realism of Joseph's loving expression and the angelic tranquility of Mary gazing at the born Jesus brought the reality and beauty of Easter into life.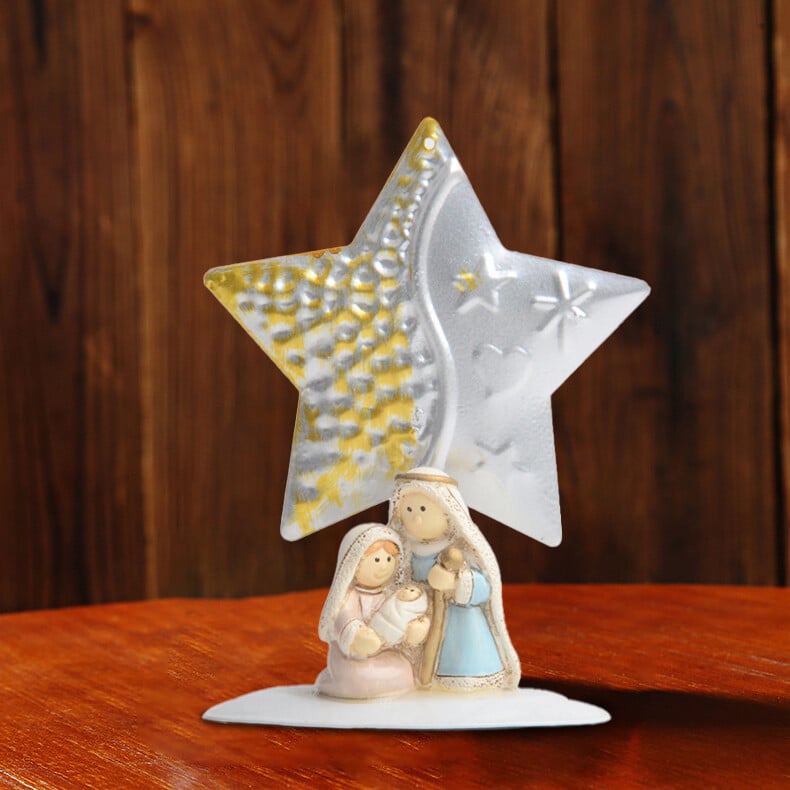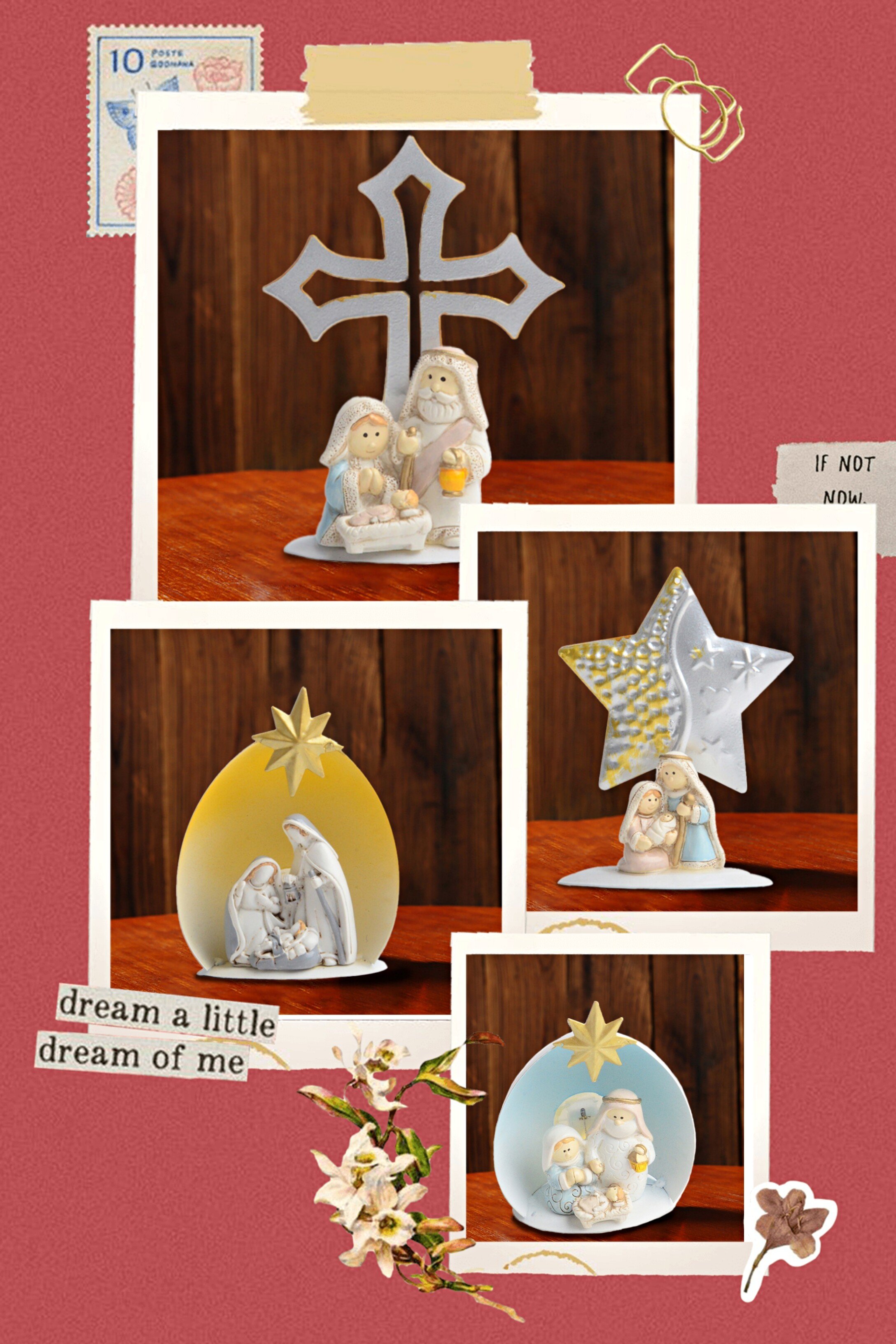 Description:
The nativity ornaments can emit light, as if shining with holy light.

Using distressed iron, retro.

At Easter and Christmas, you can decorate gardens, indoors and other places to add a festive atmosphere.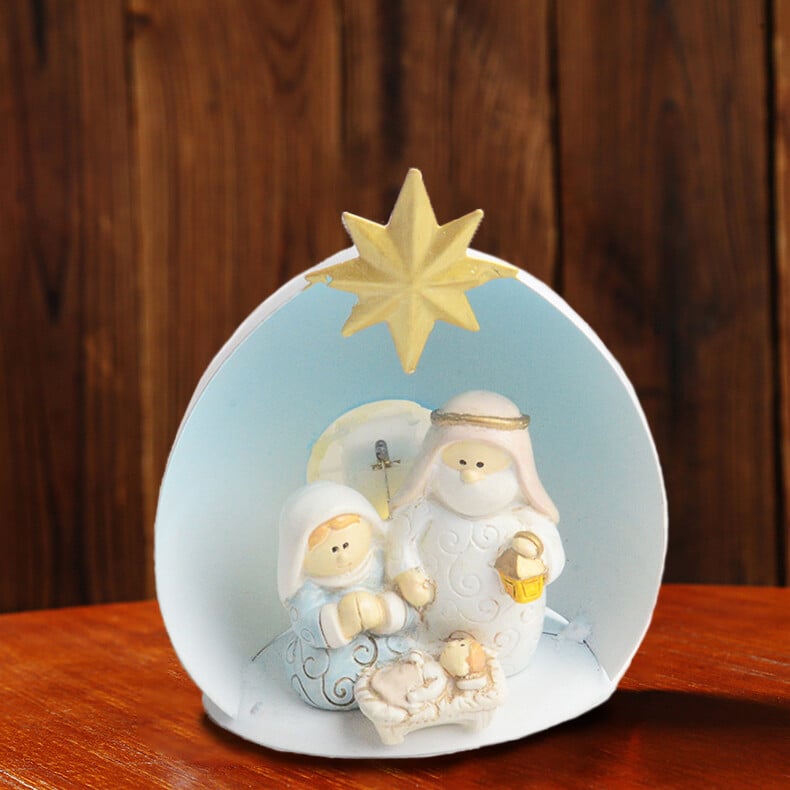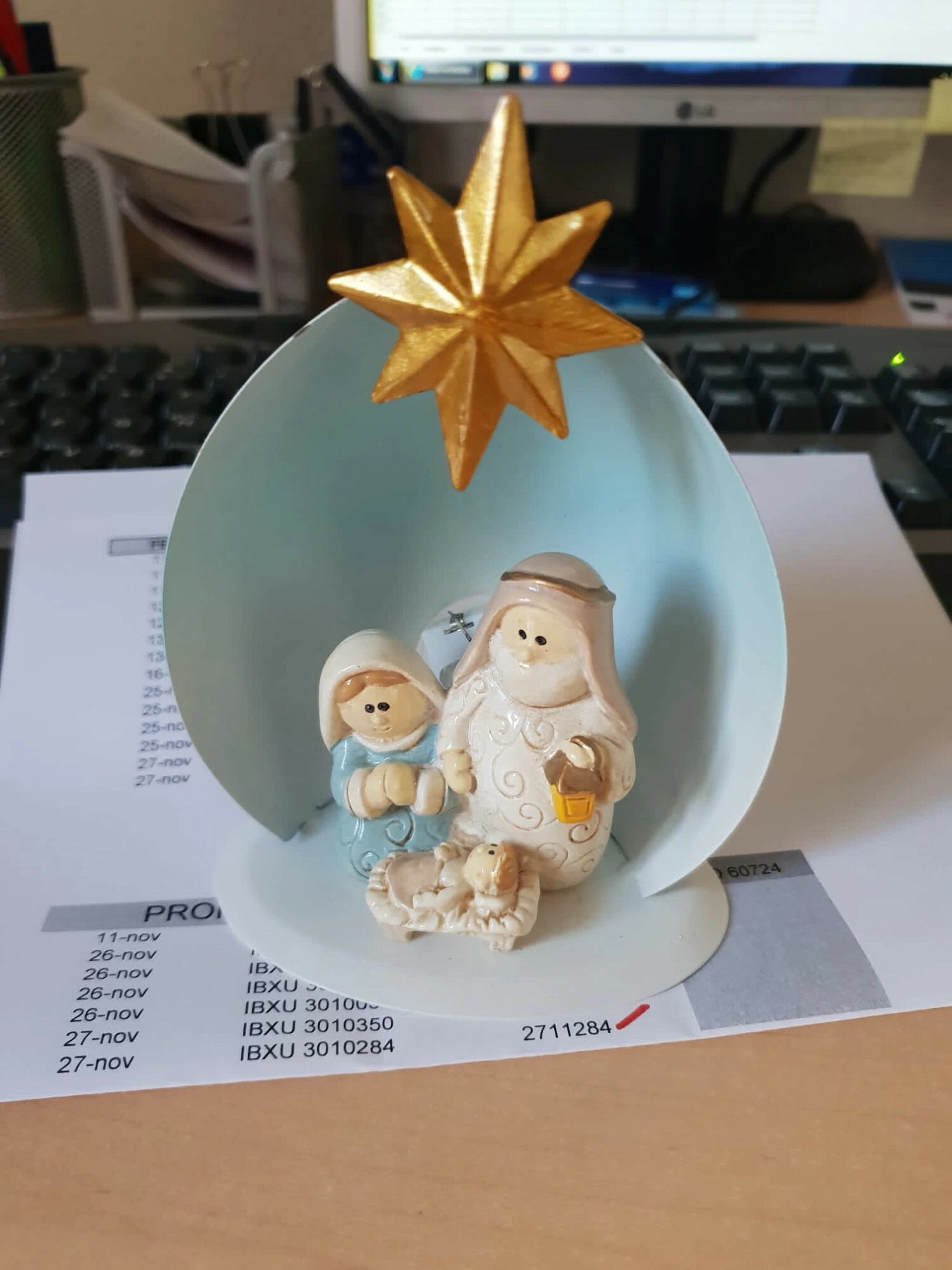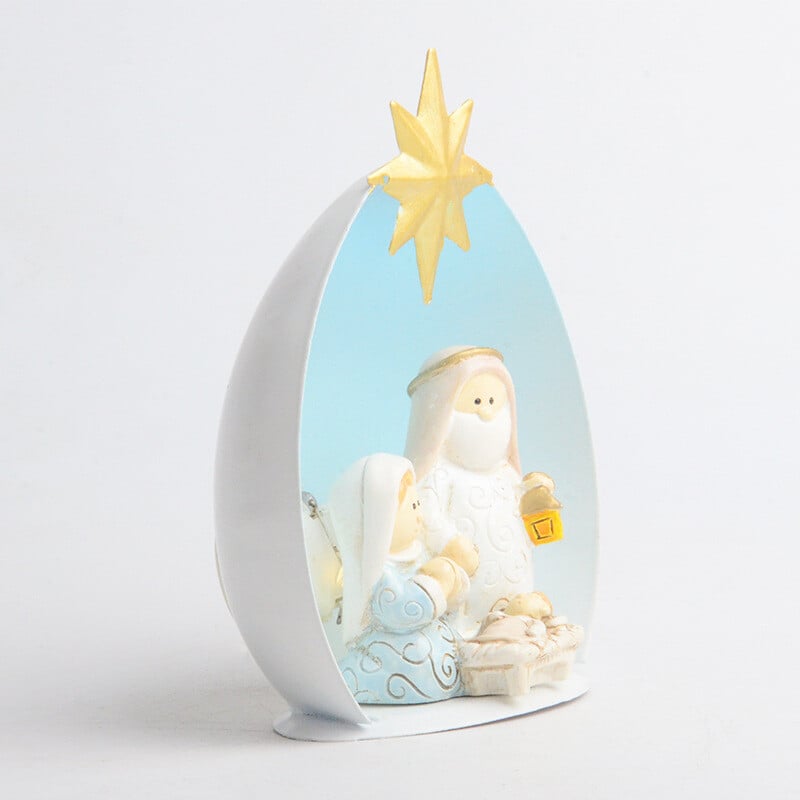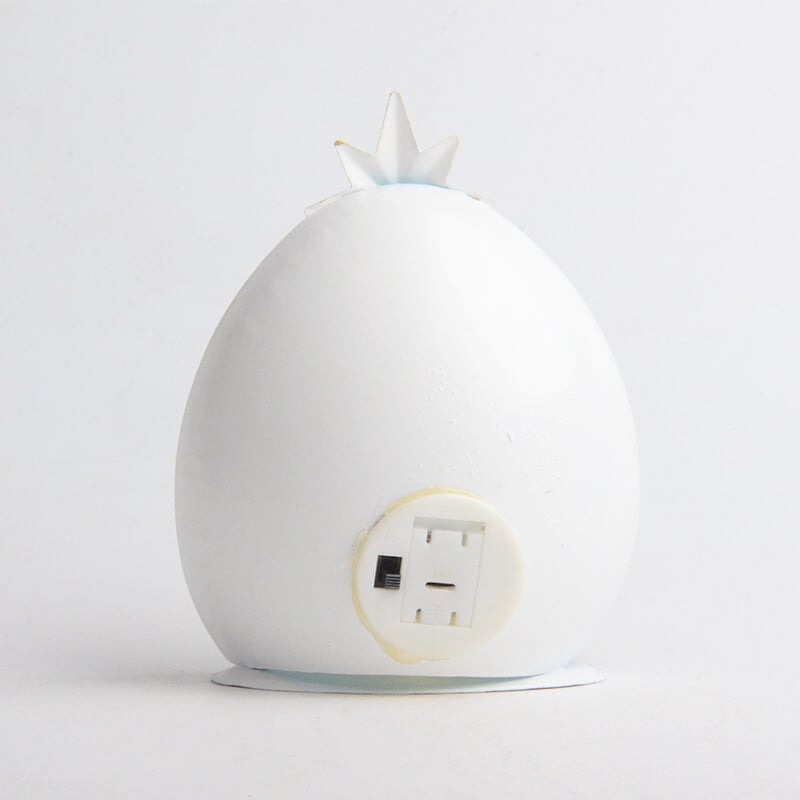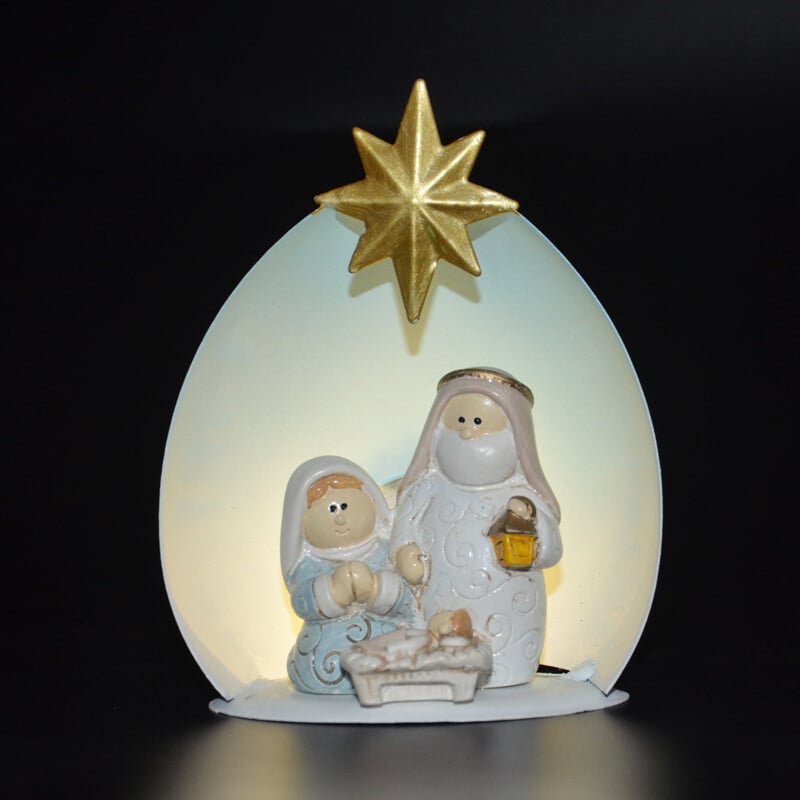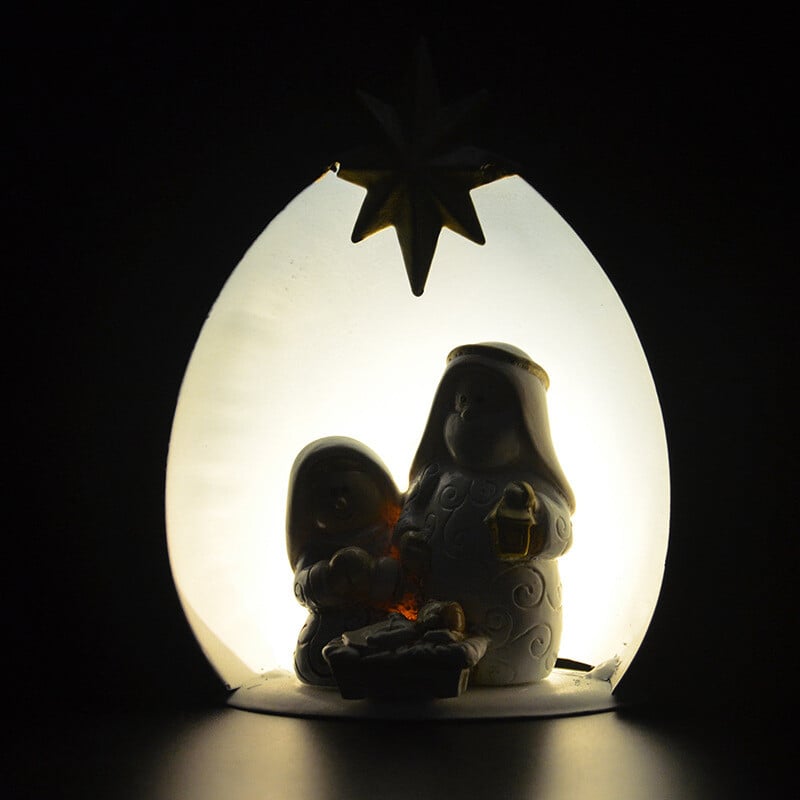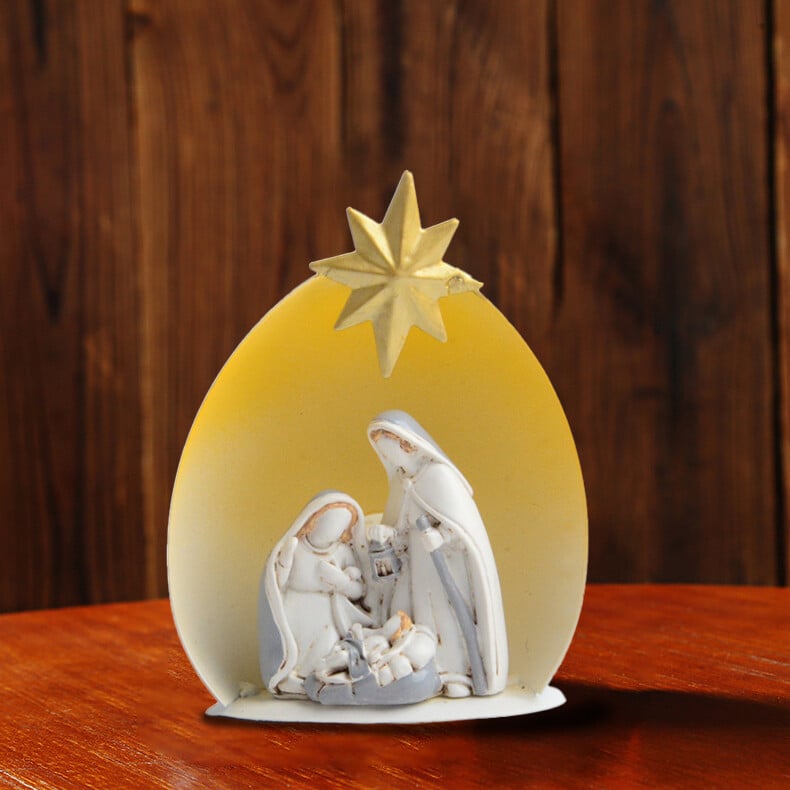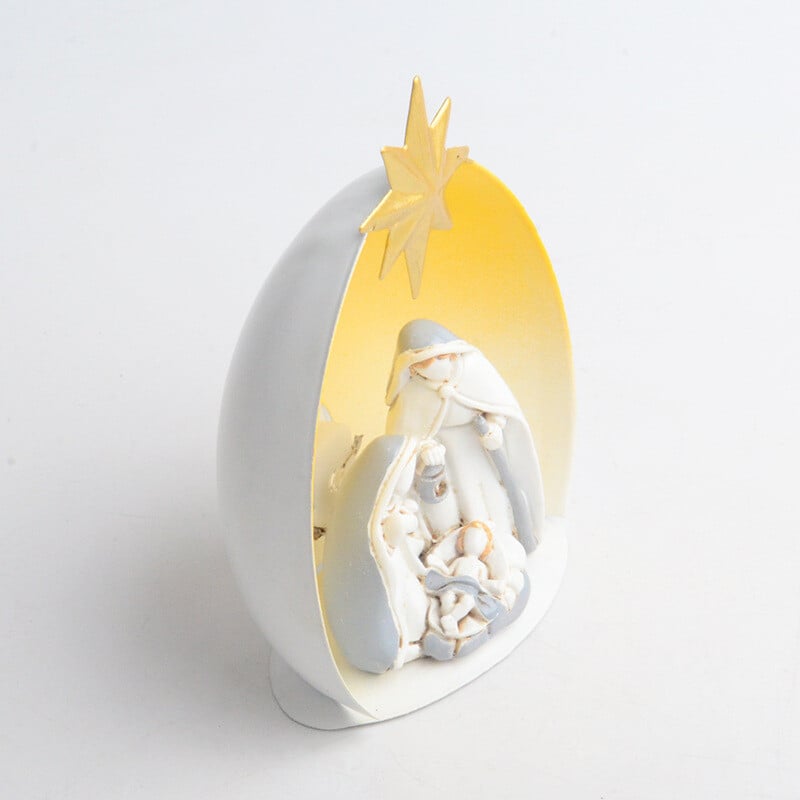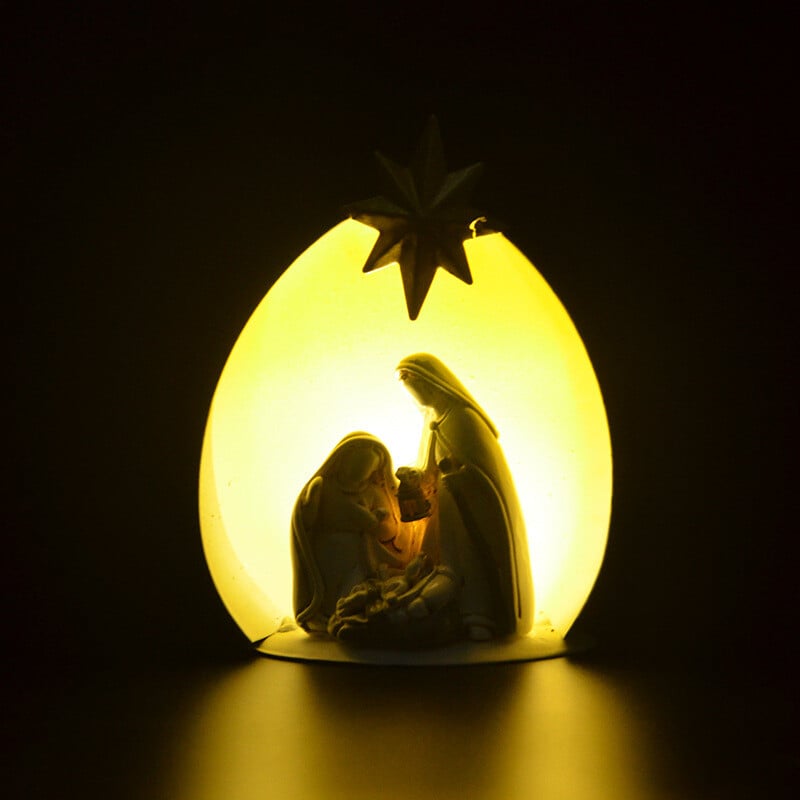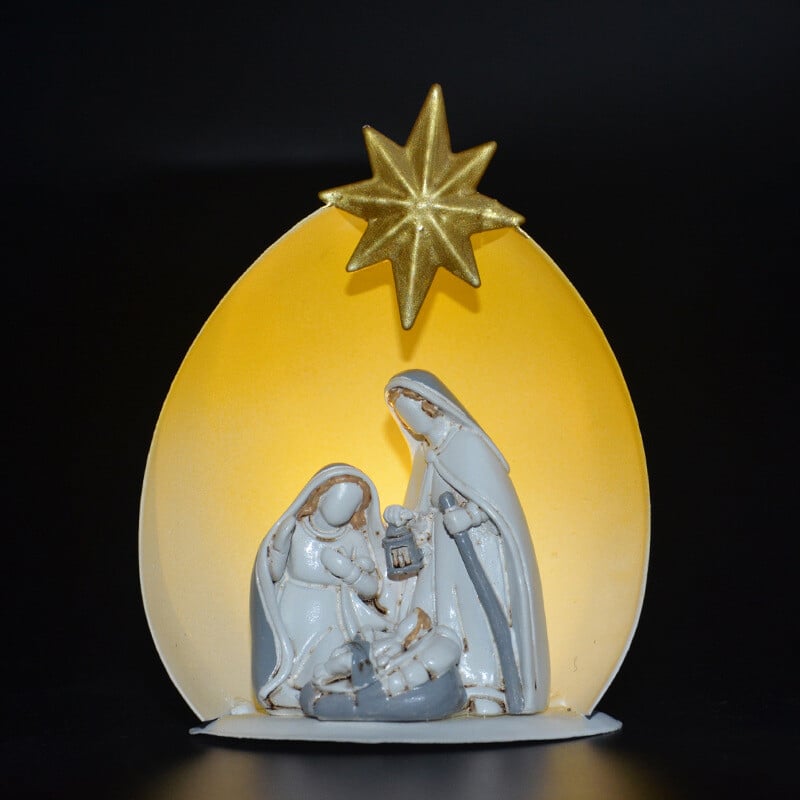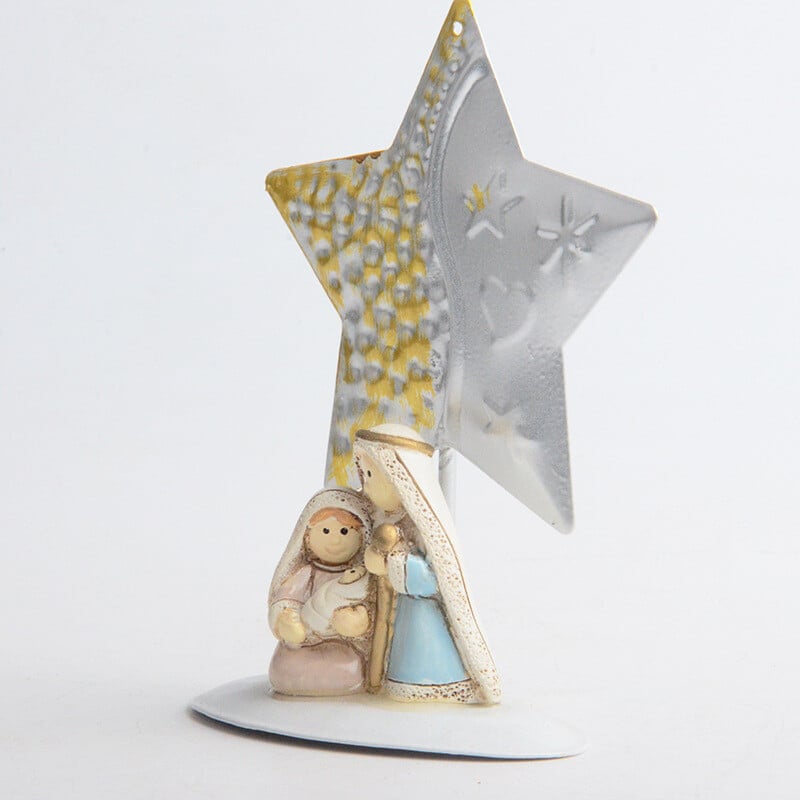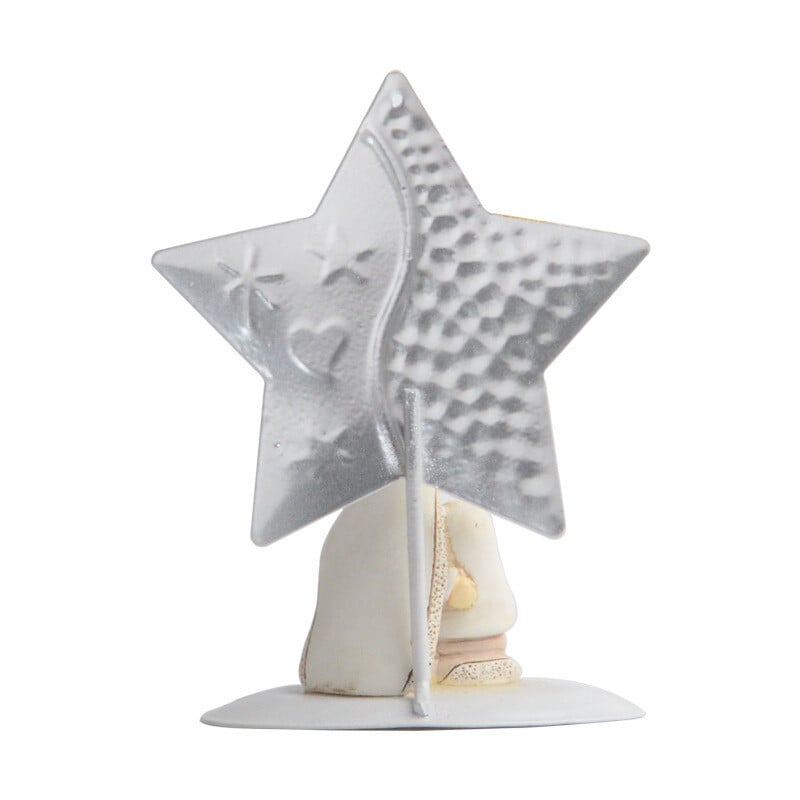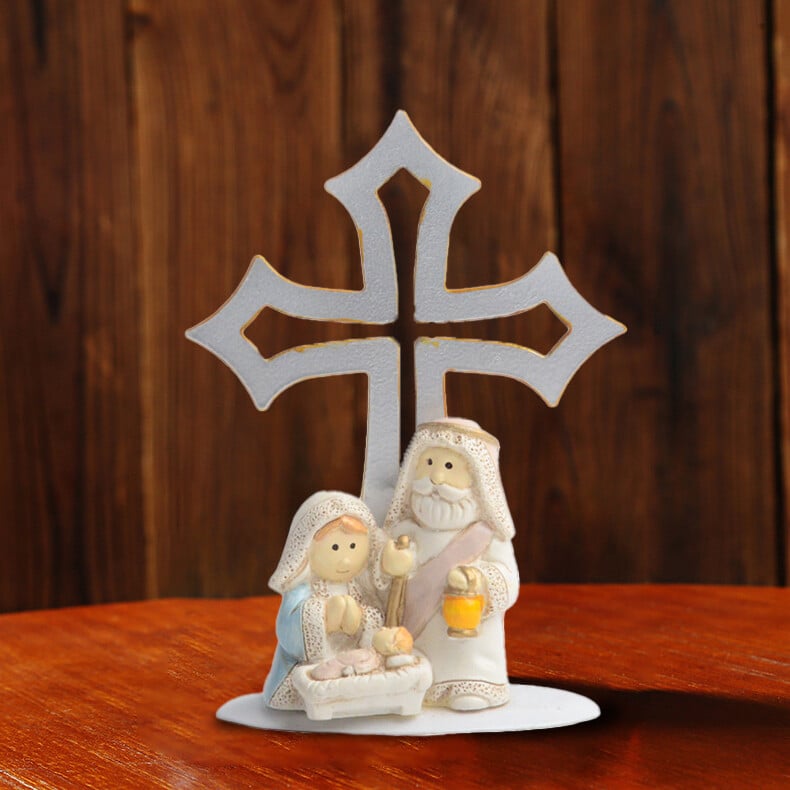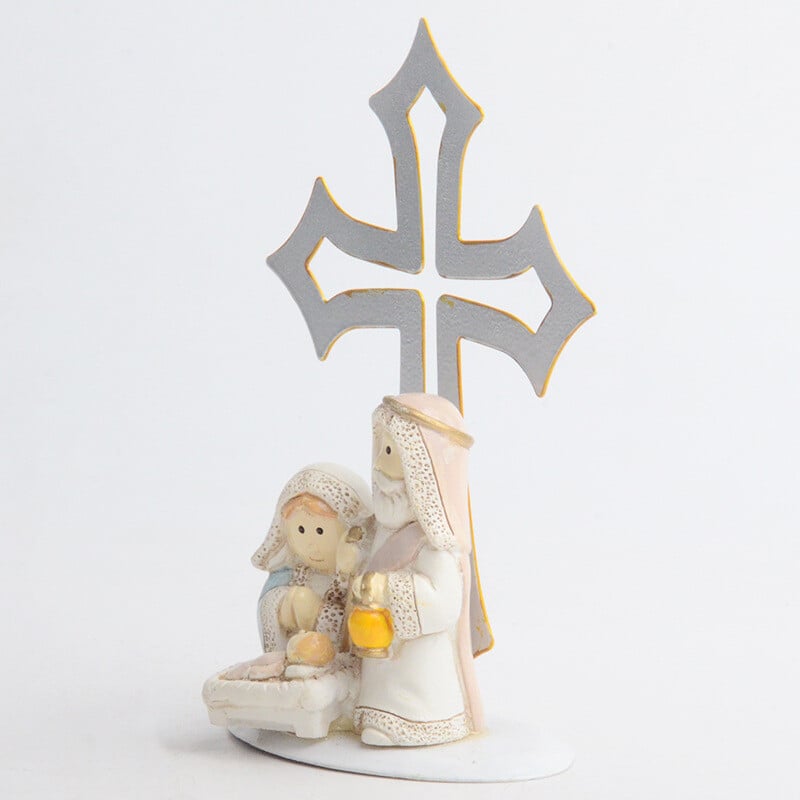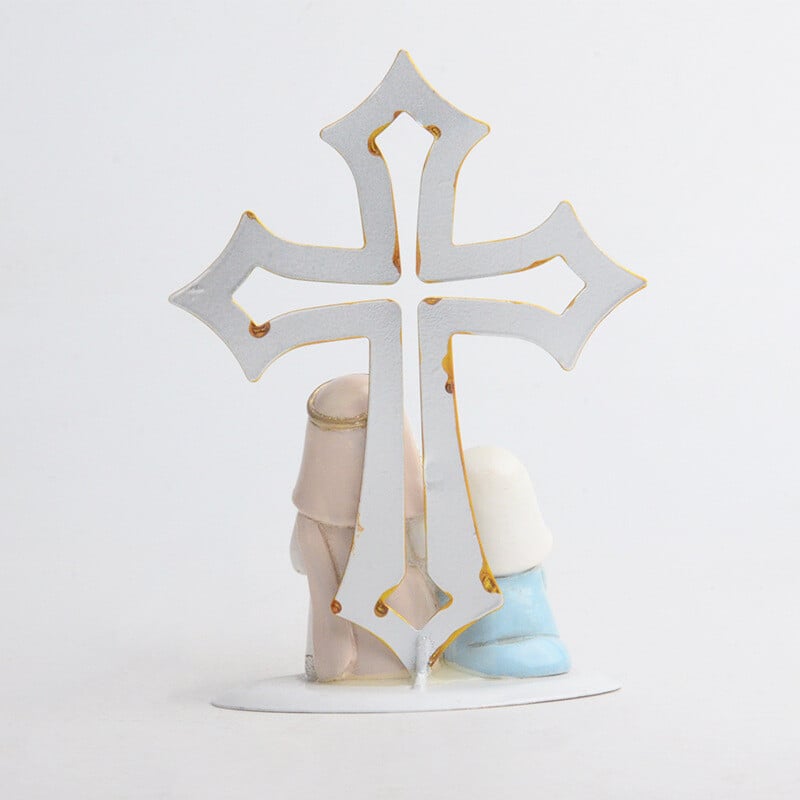 SPECIFICATION:
Material:resin, iron

Nativity (star) size/weight: 7.2*4*10.3 (cm)/100g Nativity (Cross) size/weight: 7.5*5*12.5 (cm)/57g Nativity (warm light) size/weight: 9*4.7*12 (cm)/150g Nativity (cold light) size/weight: 9*5.7*12 (cm)/127g