Combat Every Day Stress with this Neck Massager
EXPERIENCE TOTAL RELAXATION - Neck Relax Pulse Massager Infrared Heating simulates real human massage to help relieve neck soreness, shoulder tiredness, body tension, improve sleep quality and promote blood circulation.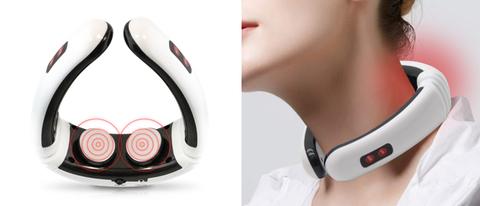 COMFORTABLE TO USE - Breathable soft silicone adopts ergonomic design, high-elastic frame technology, intelligent 4D suspension design and 4-point fixed design to fit your neck better.

ADVANCED ELECTRONIC PULSE - Advanced pain-relief system with the power of EPM – Electronic Pulse Massage. Instantly releases tension throughout your neck, back, and shoulders. Effective treatment for stiff and sore muscles, injuries, or stress.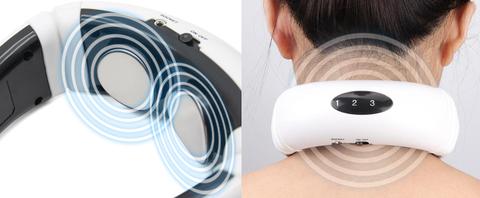 HANDS FREE MASSAGE - Hands-free massage collar can be used anywhere, anytime. Compact design can be carried anywhere, bring it in the car, plane and train.
Infrared Heated
This infrared heated neck massager method of pain relief penetrates deep into the tissues for a thoroughly satisfying massage that also improves your circulation.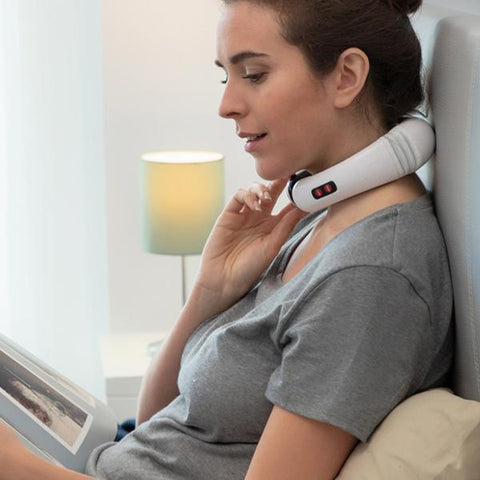 Product Benefits:
Balances your nervous system
Eliminates pain
Relaxes muscles
Promotes blood circulation
Improves oxygen supply, microcycle, nutrition of the tissue cells
Promotes metabolism