Neck Stretcher Traction Device
The Neck Stretcher Traction Device is your massage therapist that instantly eliminates dreadful neck pain & tension headaches it also provides lots of health benefits to our body!
10 minutes use for instant relief
Benefits that last a lifetime
Eliminate debilitating tension headaches
Saves time and money
Best use in the morning and before sleeping
Neck health guide
Portable
The Neck Stretcher Traction Device is a simple and easy-to-use device that helps and provides lots of health benefits to our bodies!
Instantly eliminates dreadful neck pain and tension headaches. It is like your personal massage therapist at home that provides good quality massage, caress, knead and all the aches, pain and tension melts away.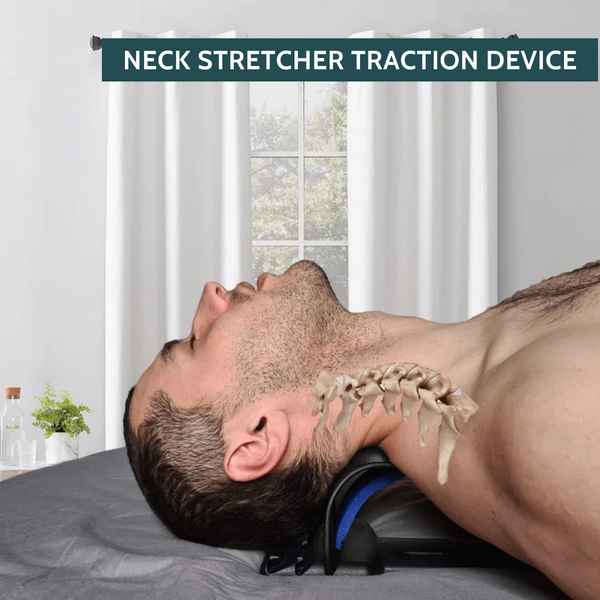 Say goodbye to dreadful neck pain and headaches with the Neck Stretcher Traction Device!
FEATURE(S):

MIRACLE SOLUTION - This is a miracle solution for people who suffer from neck and back problems. The device gently stretches the neck muscles that naturally eliminate neck pain and migraines it also reduces stress and anxiety.
UNIQUE DESIGN - A new design inlaid with 60 acupuncture massage points and 11 magnets for magnetic therapy that promote, improve the neck and spine problem.
CORRECT POSTURE - This device is your massage therapist to correct body posture, lumbar support and provides other health benefits in our body.
CLINICALLY PROVEN - Recommended by healthcare professionals as an effective, drug-free, and low-cost treatment to decompress the neck that soothes tight muscles to improve neck health.
EASY TO USE - You can easily lay the traction device on the ground, it has 3 adjustable level arch with a yoga bar for pressure relief to meet your daily needs, then lay down, position yourself comfortably.
SPECIFICATION(S):

Material: ABS Plastic
Size: 38x25cm
Adjustable Distance: 1.5x4cm
Manual Adjustment: 3 Height Setting
Application: Cervical, Lumbar, Back, Neck & Waist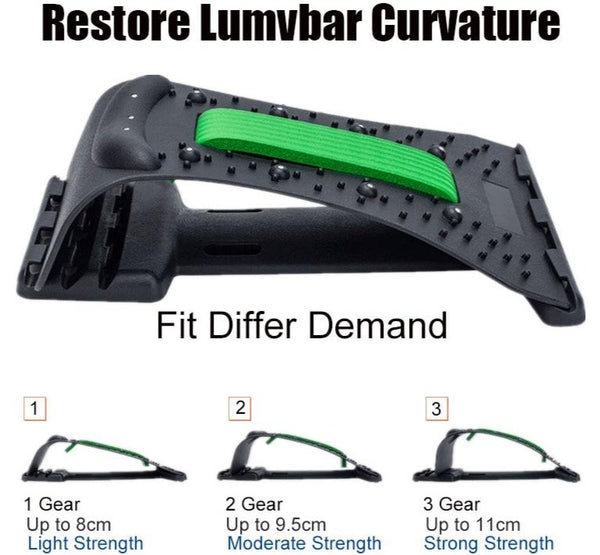 PACKAGE INCLUDE(S):

1 x Neck Stretcher Traction Device