Are you looking for a way to increase your working performance while still saving energy and time when it comes to woodworking projects? Are you wondering how you'll be able to easily calculate your work?

Take a look at our 3D Square Ruler! It makes taking measurements and transferring them to beams, pipes, and three-dimensional workpieces a breeze. It's multi-functional and can be used for a variety of tasks to help you get things done faster!
Its rectangular geometry makes precise markings around corners a breeze. You'll be ready for something with limit stops at 45° and 90° angles and a scale for free angles ranging from 0-90°.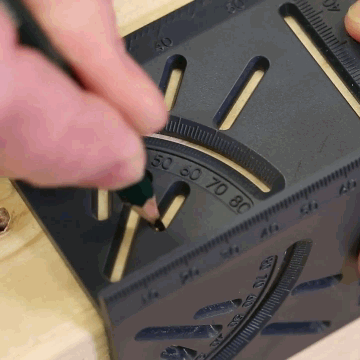 Product Features:
High quality and multifunctional. Due to its centimetre and angular scales, this item is made of high-quality plastic and has a wide variety of applications. Because of its rectangular shape, you can create precise marks around corners, which is perfect for accurately moving metre angles onto two sides of a workpiece.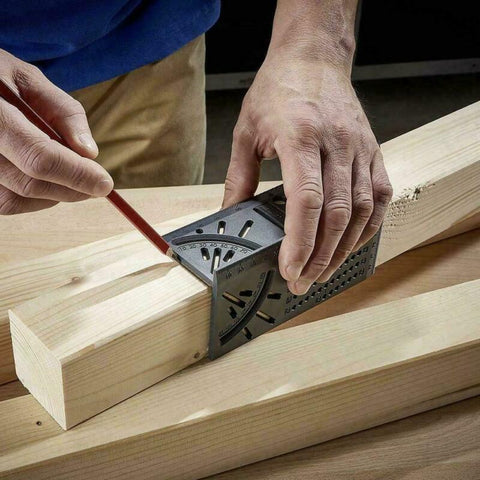 Durable and handy. It's made of HARDENED ABS content that's tough enough for any project and will last for years in your toolbox. Ideal for 3D objects like bricks, pipes, and more. The ruler comes in handy for making bull eyes, arches, plumb cuts, and other designs.
Easy to use. It can be used as a parallel line marking gauge. Drill guide for deciding the diameter of the drill bit. It can also assist you in finishing work more efficiently with flawless and reliable results.
Inches and meters. 3D 90 Degree Square Ruler is in INCHES and CENTIMETERS, it can transform into a functional stencil. Using our tool means you only have to measure once. Creates layouts in t- tiling, bricking, paving stones, lumbering, laminating, and more!
Built-in drill gauge. With limit stops at 45° and 90° angles and a scale for free angles between 0-90°, you will be prepared for anything. The 3D meter angle provides you with a marking gauge when marking parallel lines. It is also equipped with a drill gauge, for quickly determining the diameter of a drill bit.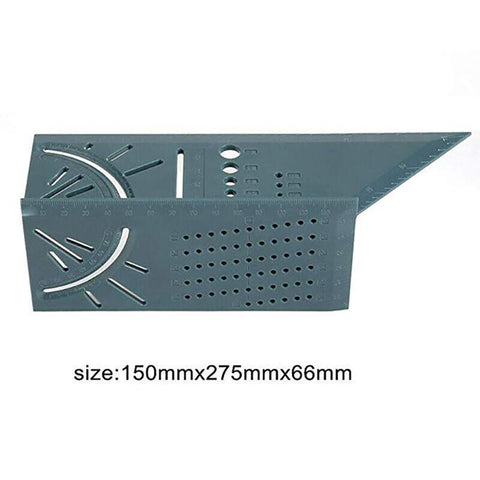 Product Specifications: 
Size:150x275x66mm
Material: ABS
Color: Dark Green, Dark Grey
Net Weight: 70.0g/2.5oz
Packaging Includes:
1 x Square Rule