Promote the Mother-Baby Bond & Have a peace of mind while feeding your little angel With Our Nipple Shield!
There are many times when breastfeeding can be a challenge. This nipple shield is made of 100% ultra-thin and soft silicone, it feature a unique design with a cut-out area that encourages maximized skin contact between you and your baby. This nipple shield not only helps your baby receive the breastmilk smoothly, it also promotes the mother-baby bond.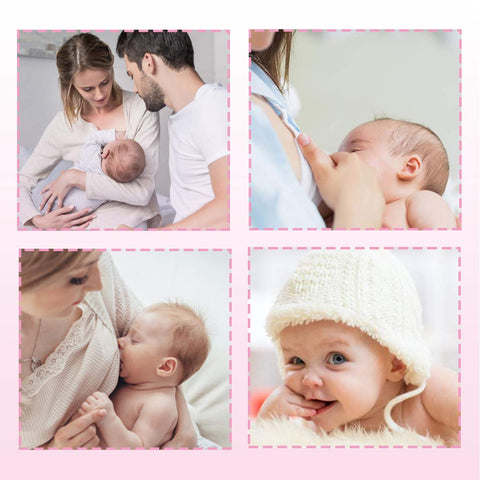 Breastfeeding moms can experience nipple soreness, engorgement or excessive milk leakage during breastfeeding, These Nipple shields are the best way to catch valuable breast milk all day long while reducing pain and friction.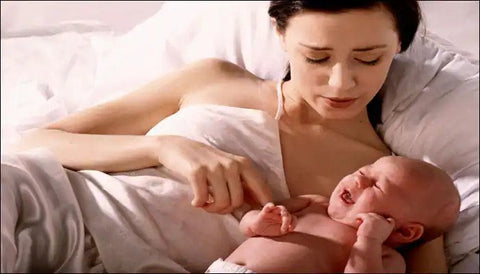 Our Breast feeding Nipple Shields are designed with imitation Montgomery glands to give your baby a more familiar breastfeeding experience. Humanize convex point creativity make the convex point scattered around the breast, seem as mother's mammary areola.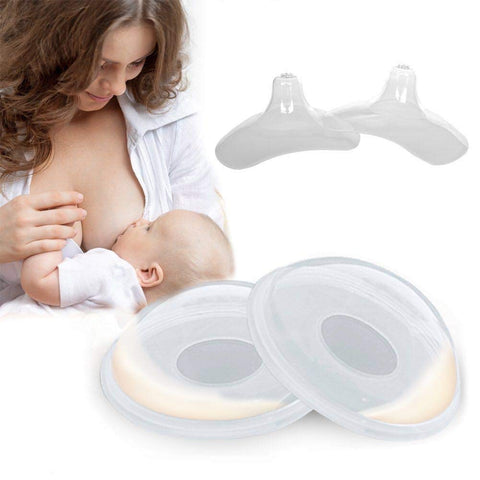 Features
:
Made of Food Grade Soft Silicone: The Nipple Shield is made of 100% clear view food grade soft silicone which is super soft, lightweight and full of toughness. The material is BPA-Free, non-toxic and harmless to humans.
Protect Sore OR Cracked Nipples: The Nipple Shields is made to address common breastfeeding issues like flat or inverted nipples and those experiencing latching difficulties, soreness and overactive letdown.
Upgraded Contact Base Design: The Nipple Shields is designed with triangular petal style which in line with human curvature. It is lighter & easier for mum to hold in place. Its imitating Areola convex point design gives baby more real contact with Areola.
Upgraded Spiral Pacifier Design: The spiral mechanics pacifier allows baby sucking breast milk under natural rhythm and avoid choking when feeding. Space between the nipple and pacifier prevents baby from biting nipple.
Collect Every Drop Of Breast Milk: Breast milk collector storage. Compared with nursing pads, they help you collect precious breast milk leaks and relieve the discomfort and pressure of unexpressed milk.
Variable-Flow Nipples: The variable flow nipple is designed to be used by babies of all ages – even newborns!
How to use?
Clean the nipple or areola.

Drip a little breast milk into the nipple shield.

Bond the nipple shield over the nipple

Gently press around then let your baby suck.
Package Includes: