Cooking food in the oven is a blessing which we don't realize because it helps us baking the food with such ease so it gets hard to imagine that what we would do if it was not here. However, sometimes the mess that is created like sticky food or extra fluid that comes out of the meat is something hard clean and we wish if there was something that could just make things easy.
We hear you loud and clear, Non Stick Pyramid Pan is here to solve your worries. It is made up of high-quality silicone which is non-stick and can withstand the temperature from -40F to 446F which makes it the perfect partner for the oven.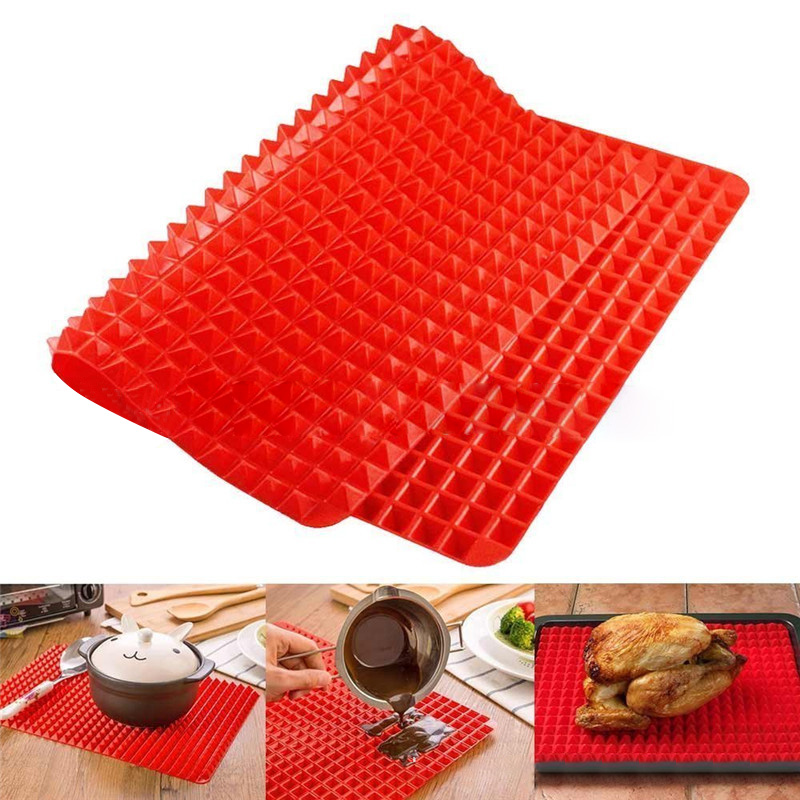 HOW IT WILL MAKE A DIFFERENCE?
It is a quite durable product which can be placed on the oven grill or tray, and it will do the job as usual but due to its pyramid design, the heat flow will reach full meat and also all the sticky object and watery fluid will stay on the mat which is frankly, very easy to clean. You will get a fresh and crunchy chicken piece or fries, without worrying about being too oily. It can used for any time of meat like chicken, beef, bacon, and even fries.
COMPACT SIZE, EASY TO STORE
We understand that there is no room for additional items in the kitchen. Non-Stick Pyramid Pan is compact and can easily be rolled up and put into a drawer. An intelligent product makes things easy for you.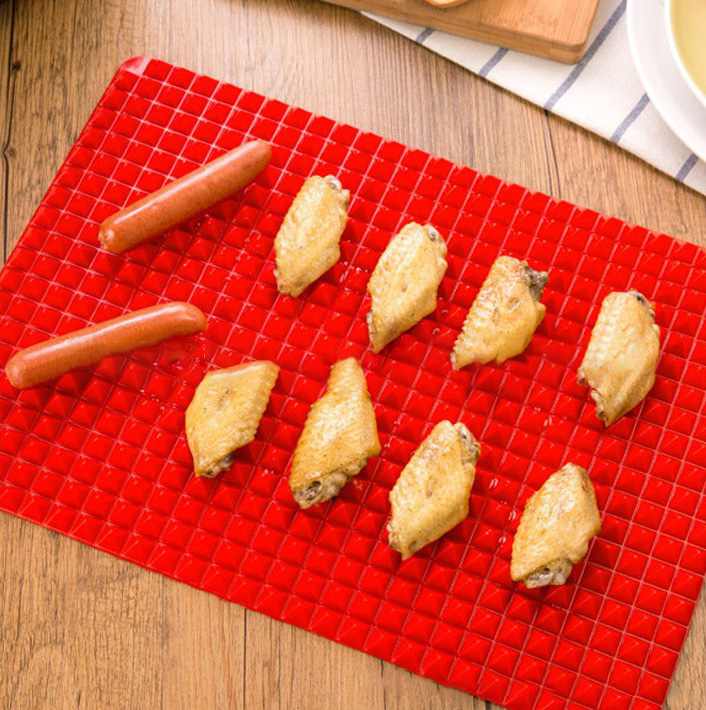 MULTIPLE USAGE
When the oven is not in use, this pyramid pan can still be used in various ways such as tabletops, kneading work board and many more, you just have to run your creativity a little wild
Get it now and start experiencing a mess-free life in the kitchen when cooking or baking food.