Orthopedic Knee Pillow for Side Sleepers
This Orthopedic Knee Pillow provides excellent support and can significantly improve spinal alignment, relieves pain in the back and hips, as improving blood circulation. 
No more waking up with a sore back with Orthopedic Knee Pillow for Side Sleepers! This is the best knee pillow with advanced features and made from high-quality materials.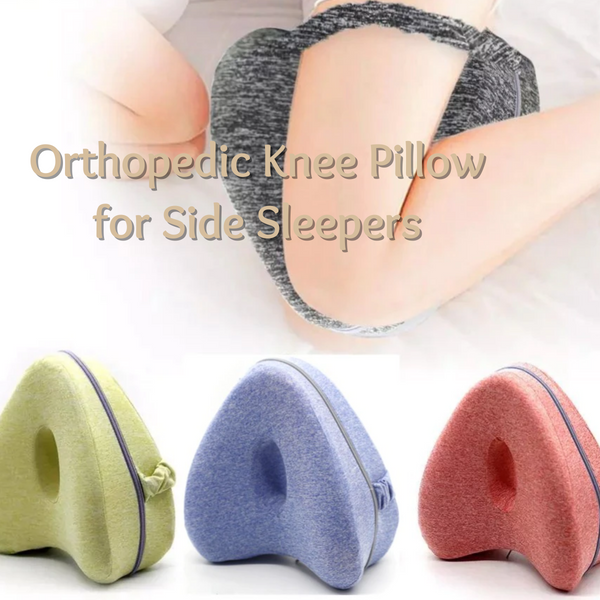 The ergonomically designed knee pillow is suitable for knee support between your legs, your knee feels comfortable and provides maximum support. Helps you relieve sciatica pain and lower backpressure.
Pillow knee support
Leg positioner
Leg pillow
Knee pillow
Support pillow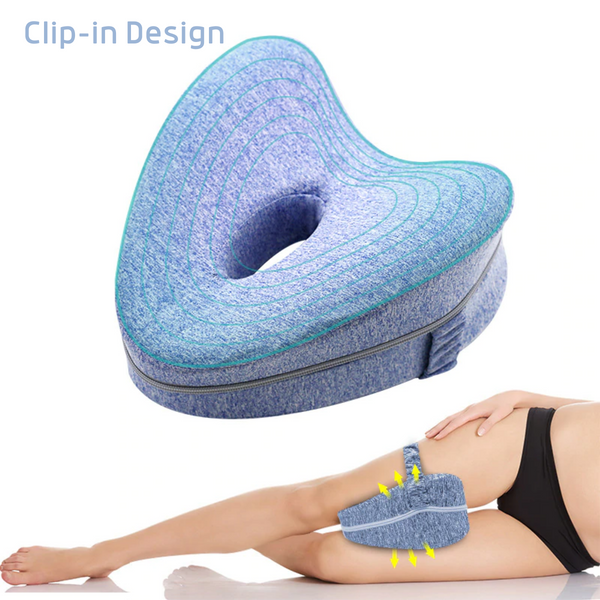 FEATURE(S):
ULTIMATE SUPPORT - Made from 100% memory foam, no additives, no odor, it will not flatten over time. This heart-shaped pillow is designed to provide you lasting comfort for hours. To form the most comfortable fit in any sleep position.
PAIN RELIEF - This orthopedic knee pillow supports your legs and knees comfortably helps relieve sciatica, bursitis, and arthritis by eliminating these painful pressure points. Great for lying down, sleeping, sitting, traveling, and knee spacer during pregnancy. The unique professional hollow design in the middle promotes air circulation, thus preventing it from becoming hot.
ELASTIC BAND DESIGN - The ideal size of the knee support pillow is contoured to fit your legs' curves perfectly. The strap is designed so that it will not slip when you adjust your sleeping position, helps to keep the memory foam cushion firm at its position all night long, to provide you constant comfort and support.
EASY CARE - The pillow cover is made of high-quality materials, which do not shrink and pilling, and are harmless to the skin. The knee pillow has an anti-slip and removable outer cover with a zipper that will not irritate you and allows you to remove the pillow cover easily. You can wash the soft pillow cover with your hands or in the washing machine.
IDEAL GIFT - Our Ergonomic knee pillow can make for a great gift. Give to someone who will benefit if they have trouble sleeping due to knee pain, hip pain, joint pain, post operations, or during pregnancy.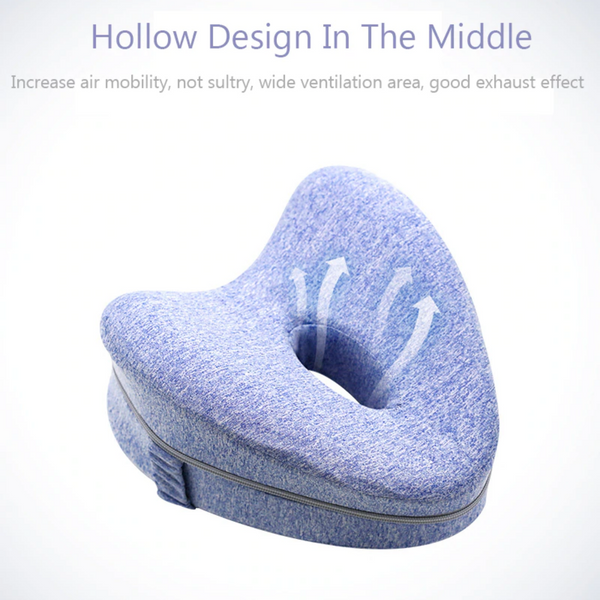 SPECIFICATION(S):
Material:
Pillowcase: Stretch Polyester
Pillow: Elastic Polyester + Memory Foam Pillow
Size: 25x23x13cm
Weight: 320g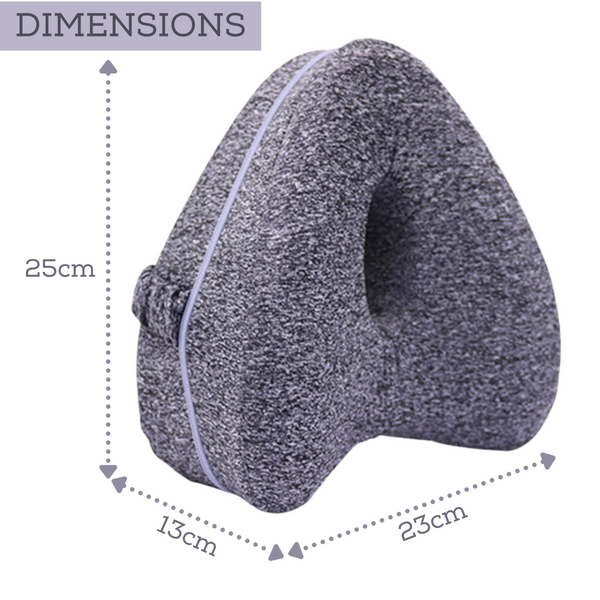 PACKAGE INCLUDE(S):
1 x Orthopedic Knee Pillow for Side Sleepers