This handcrafted collapsible wine table is a must-have for all wine lovers.
?It is designed to hold all the elements of the classic picnic - bottle of wine, two glasses and a plate of your favorite wine parings. Perfect for outdoor wine festivals, family picnics, camping, beach or just a quiet evening in your backyard!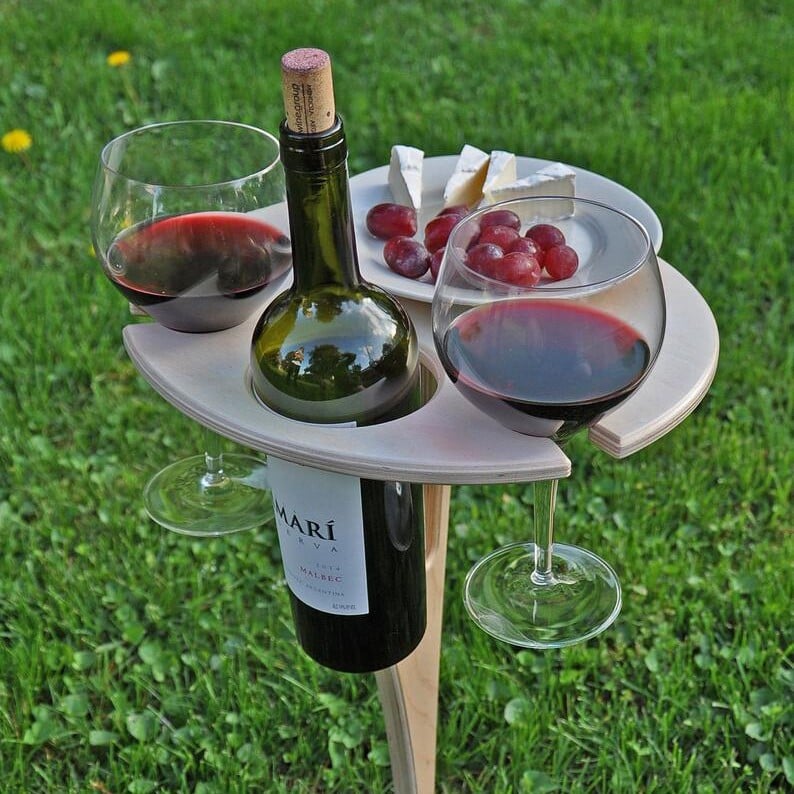 Elevate your outdoor adventure whether it is a day at the beach, an outdoor festival, or on vacation in the mountains enjoying an epic sunset! If you love wine and the outdoors, you need this. A great gift for any wine lover!
The top has space for two wine glasses, a bottle of wine, and plate of your favorite wine pairings. One of the two carrying handles doubles as a handy phone holder to keep your phone safe and in sight.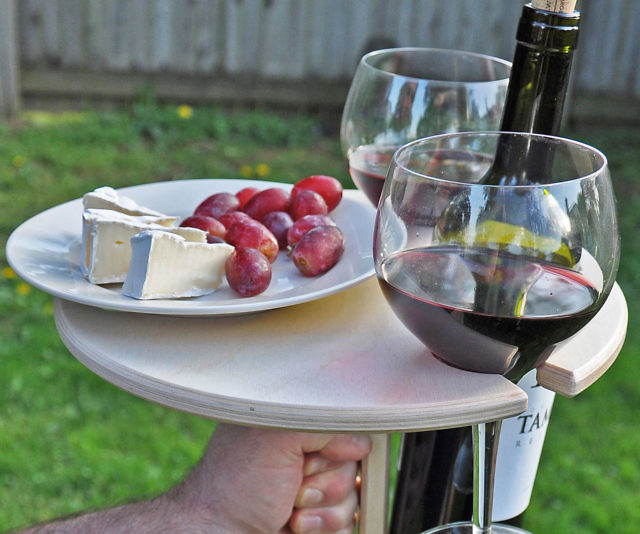 The table conveniently folds for storage and is easily set up by putting the metal locking pin into place.?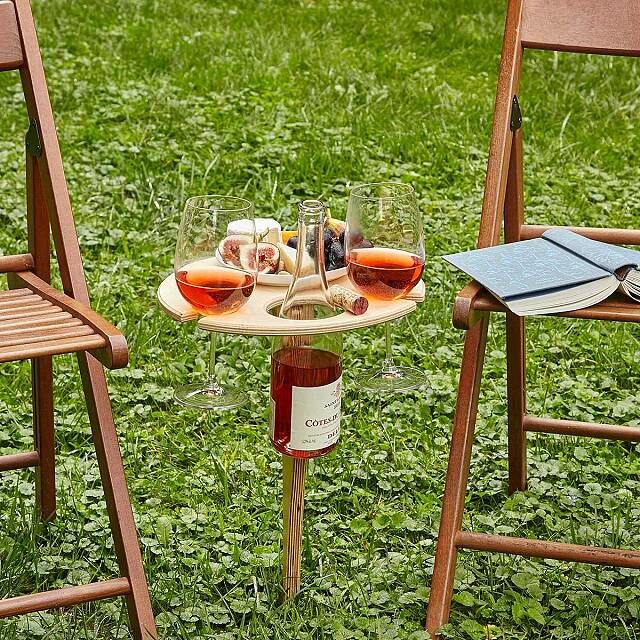 The fiberglass rod is durable and makes staking into the dirt, sand, or grass a breeze (you can even put it into a planter on your deck or balcony).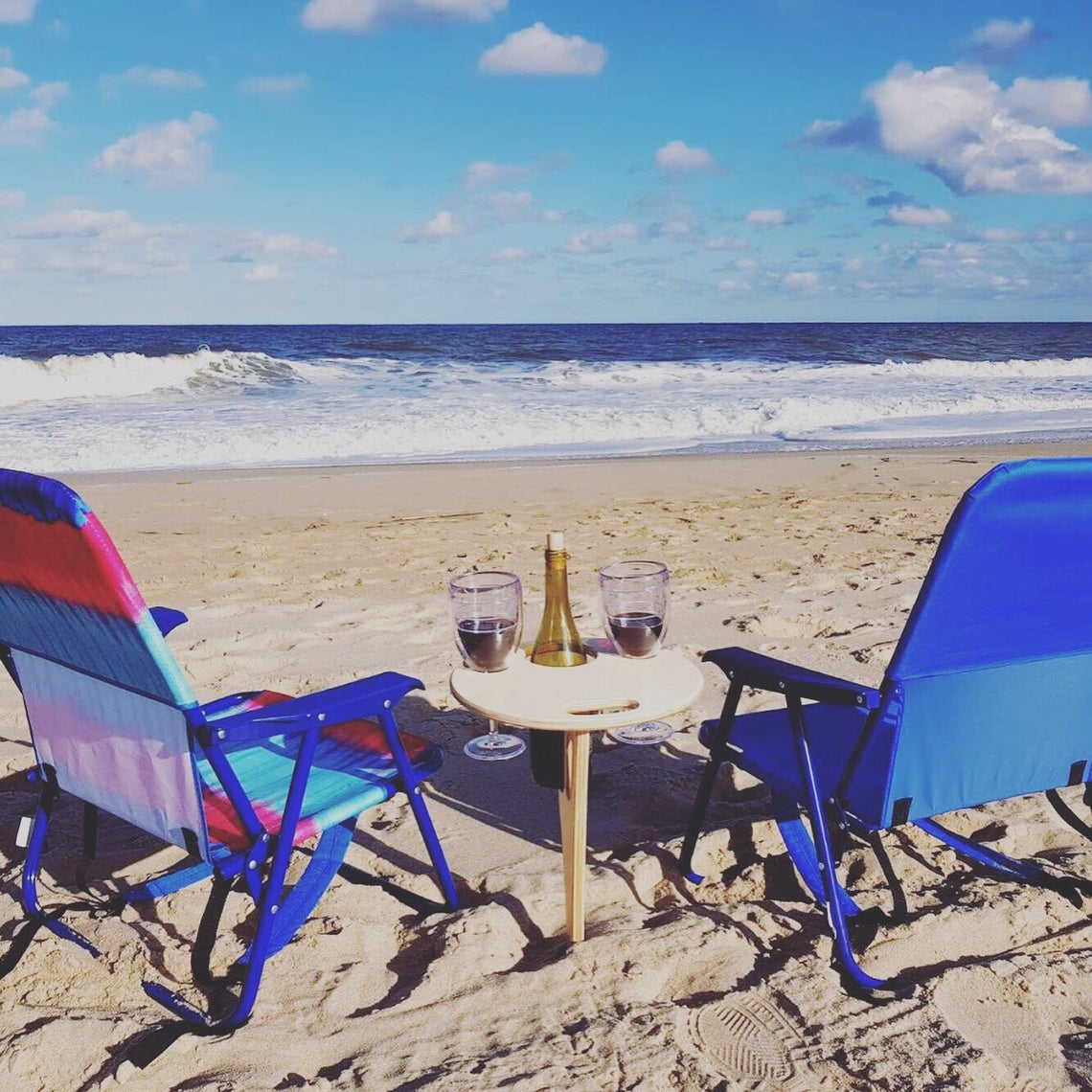 Features:
Lightweight design
Holds 2 wine glasses
Holds 1 wine or champagne bottle
Space for snacks or small plate
Phone slot -- great for sitting in Adirondack chairs or keeping your phone out of the sand at the beach.
Purse/bag hook to keep bags off the ground
Fiberglass rod that will not rust
2 carrying handles
Collapsible for easy storage
Size:
Open: 10" L x 10" W x 20" H
Collapsed: 11" L x 3" W x 22" H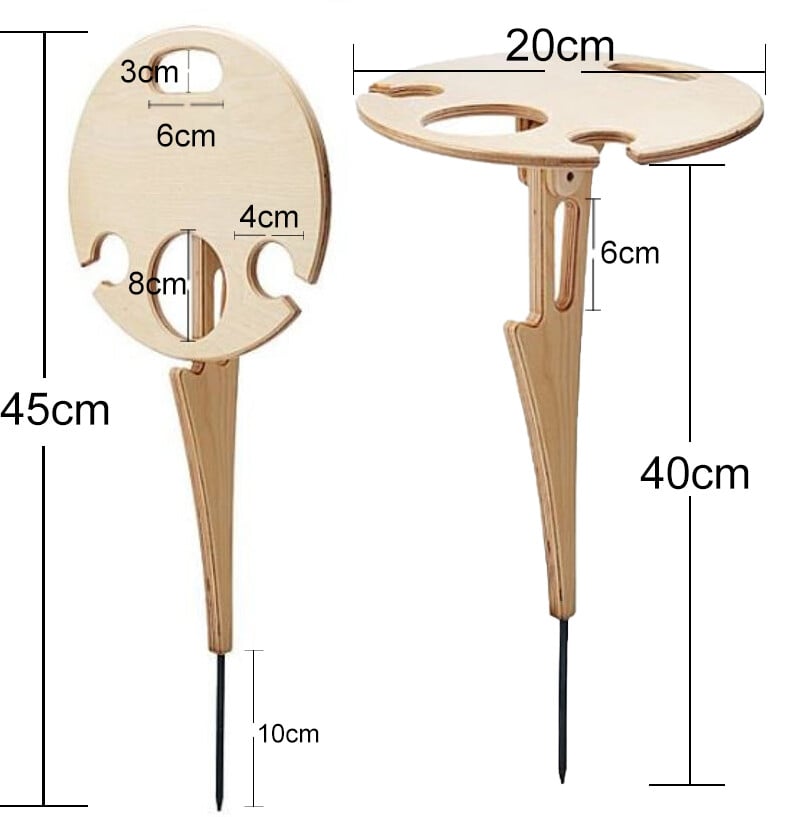 Package includes:
Made from: Baltic birch plywood, fiberglass and stainless steel.?Due to the handmade nature of this item, each is unique and will vary.