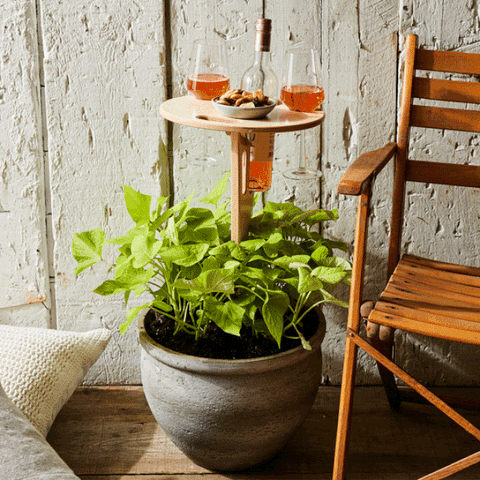 This handcrafted collapsible wine table is a must have for all wine lovers. It is designed to hold all the elements of the classic picnic - bottle of wine, two glasses and a plate of your favorite wine parings. Perfect for outdoor wine festivals, family picnics, camping, beach or just a quiet evening in your backyard!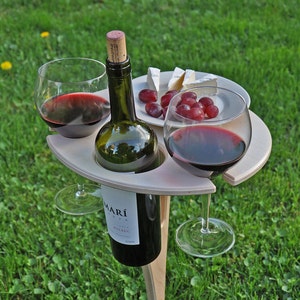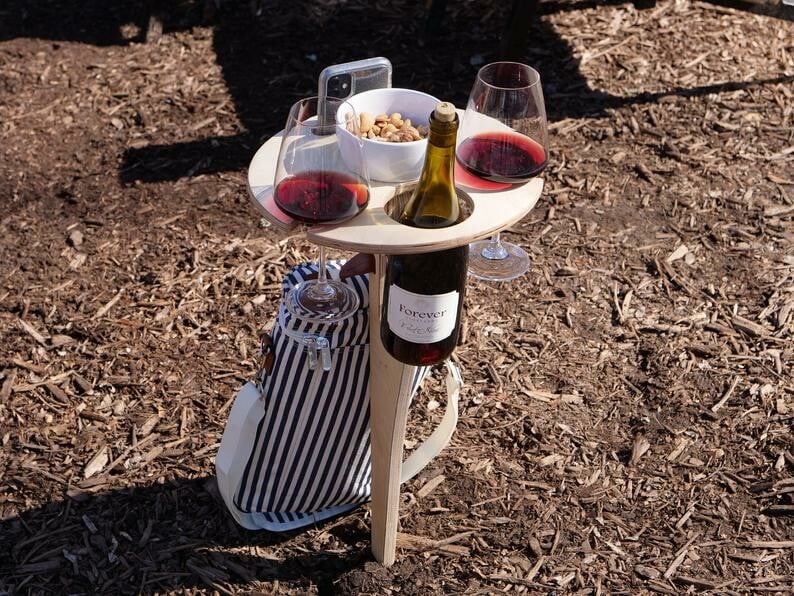 Dimensions: Open: 10" L x 10" W x 17" H
                   Collapsed: 10" L x 3" W x 20" H
Made from: Baltic birch plywood. Due to the handmade nature of this item, each is unique and will vary.